While there's something comforting about original Oreo cookies, the company has really been stepping up its limited edition flavors. From the Fireworks cookie with popping candy in the creme to the Swedish Fish one that caters to a very specific fan, the flavors have been fun, buzz-worthy and tasty (for the most part).
This weekend, a new Oreo flavor will be hitting shelves. Introducing the Jelly Donut Oreo, a Golden Oreo cookie with a raspberry center and custard outer ring. And the only place you'll be able to get your hands on it is Walmart; it's an exclusive to the store.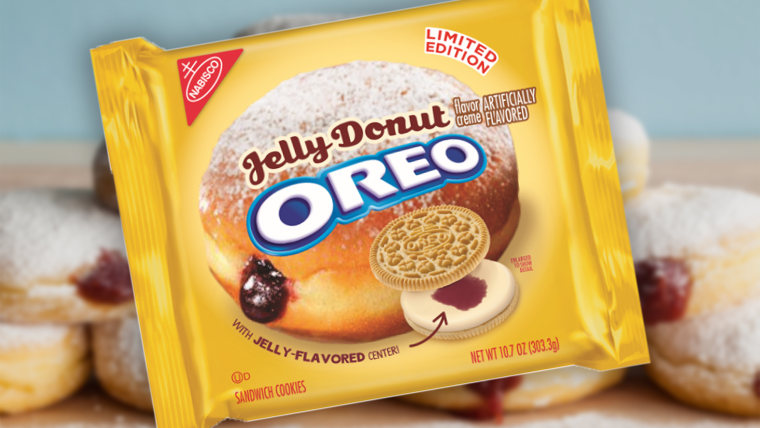 The launch just so happens to be taking place on National Doughnut Day (today!) when some of your favorite shops like Krispy Kreme and Dunkin' Donuts will be handing out free doughnuts in celebration. If the holiday whets your appetite for a delicious jelly-filled doughnut, you should probably pick up a package of this new product.
A Walmart spokesperson told TODAY Food that the flavor idea originated as a result of the Oreo Vote program last year where customers had the chance to vote on three new flavors that would be sold exclusively at Walmart this year. Jelly Donut lost to Cookies and Crème but there was so much excitement around it that the store decided to bring it to customers anyway.
You should start seeing the new Jelly Donut Oreos roll out on Walmart shelves sometime this weekend. A package retails for $2.98.
RELATED