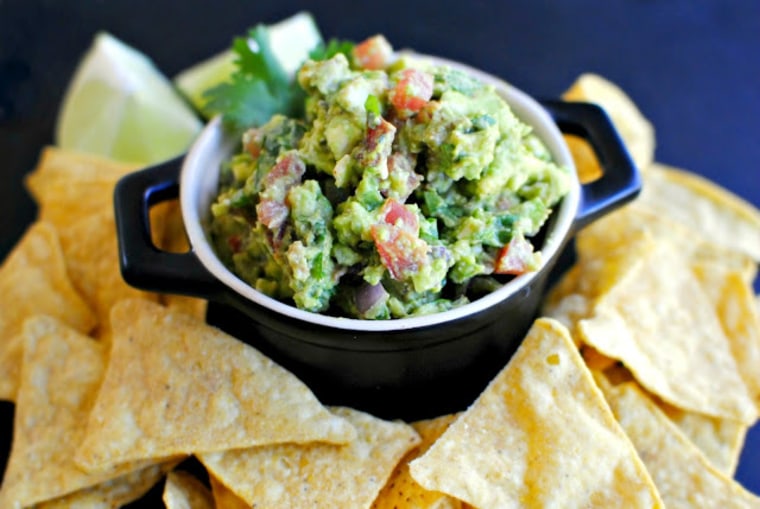 Today is the day to give thanks – for the most perfect dip there is. Sept. 16 is National Guacamole Day! So why would you ever mess with perfection? Why not?! Guac made with avocado, cilantro, onions and lime juice, comes in a variety of gussied-up versions. How about a French twist with goat cheese, a meaty mess using bone marrow or even…guacamole for dessert? Here are six recipes that will surely have you saying "holy guacamole!"

America's culinary battle cry is "add bacon." Quite frankly, it's insane that bacon isn't more often seen in guacamole. Blogger Laurie McNamara takes it one step further and adds salty, pungent gorgonzola cheese to both mimic the avocado's creamy texture and complement the smoky bacon. She took her inspiration from a cooking show and, according to her avocado hating husband, "This [stuff] is crack!"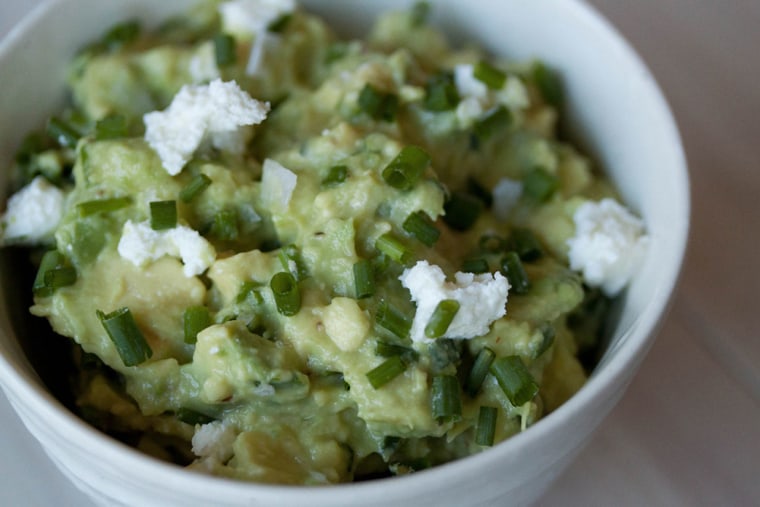 Gaby Dalkin threw her avocado focus to the French side of things and incorporated tangy goat cheese, chives and sweet Meyer lemon. Enjoy this light dip with endive spears, pita chips, or – Dalkin's preference – a spoon and some guilty pleasure TV!

For a luxurious take on guacamole, take a cue from Circle B Kitchen. This blog features a recipe mixing avocados with fresh shrimp and sweet crabmeat, as well as the traditional herb and veggie add-ins. More of a meal than a dip at this point, it is "spicy, citrus-y guacamole studded with chunks of luscious shrimp and crab that's equally good as a dip with chips or on top of crostini as an awesome appetizer. Exquisitely scrumptious." Grab your silver spoon and dig in!
Avocados are filled with healthy fats – that's' what makes them simultaneously decadent and guilt free! But if you want to add just a little more buttery taste, why not try my recipe for bone marrow guacamole? This pairs rich, gloriously fatty bone marrow with piquant shallots, fresh parsley, and a dash of champagne vinegar. And, of course, avocado. It's creamy, it's tart, and it's unrelentingly sophisticated. It's best spread on toasted bread that has been rubbed with garlic. Just make sure your cardiologist is nearby!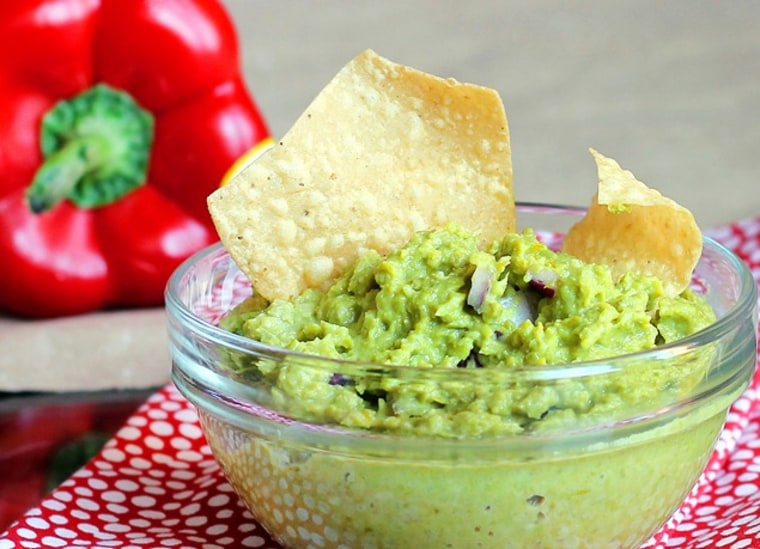 There are those few people who don't like avocados (gasp!). Chocolate Covered Katie, has a solution with her avocado-less guac. Her secret ingredients are asparagus and peas, which give the dip its signature verdant tone. She also uses vegan mayonnaise for a dose of richness. This is a great way to sneak veggies into your kids' diets, and, as Katie says, "it has a delicious and unique taste all its own."

And did you know guacamole can sub in for dessert? Crazy For Crust makes a sweet guacamole that is so tasty that you might mistake it for pie! It's loaded with powdered sugar, cream cheese, and – of course – avocados! Dorothy serves it with sugary pie crust chips and swears that it's a hit at any Cinco de Mayo party!