If there's box of cereal in your cabinet that has a toy in it, it's probably from the 1990s and you should probably throw it out today
Yet, while most of us don't keep cereal around for more than a decade, it's not uncommon to be rummaging around the pantry and come across a box of cereal that's passed its "sell by" or "best by" date. Like many canned goods, certain cereals have long shelf lives but it's not always clear how long is OK. So, is that box still safe to eat?
That depends.
Salmonella doesn't just affect raw chicken and turkey.
In July, the Centers for Disease Control and Prevention (CDC) announced that 36 states had been affected by a recall of Kellogg's Honey Smacks after it was discovered that boxes of the cereal had been contaminated by salmonella bacteria. Though the news surprised a lot of dry cereal lovers, it wasn't the first time a puffed wheat cereal put people in the hospital.
In 2008, Malt-O-Meal voluntarily recalled its puffed wheat and puffed rice cereals after detecting a strain of salmonella responsible for making at least 23 people in 14 states sick. Salmonella is usually associated with wet foods like eggs, chicken and undercooked meat. But, according to experts, the salmonella bacteria also thrives in dry, heavily processed foods. However, it's important to note that this kind of contamination typically happens during processing. For example, the bacteria can be spread from an employee not washing his or her hands before going back to the assembly line. Unlike mold, salmonella is not something cereal can suddenly contract at home while sitting in your pantry. "Contamination related to extended storage doesn't really happen," Jennifer Kaplan, Food Systems instructor at the Culinary Institute of America in Napa Valley, told TODAY Food.
Which cereals spoil at home?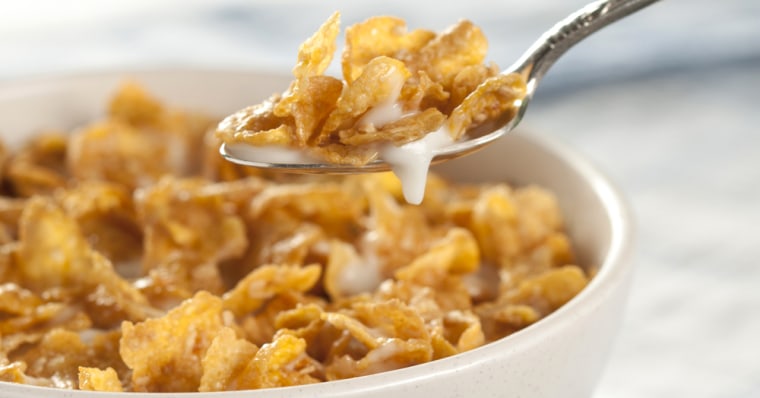 When it comes to spoilage potential, not all breakfast cereals are the same.
"Cereals with [more] fat are more prone to rancidity," explained Sharon Palmer, RDN, of The Plant-Powered Dietitian. Palmer said these products include whole grain cereals since the natural fats of the grains are included. Nuts and oils, which are even heavier in fat, can also make a cereal spoil faster. The fats can also oxidize when exposed to heat, light and air which causes the rancidity.
"You can tell if the nuts in your cereal have become rancid if they have a grassy or paint-like odor ... or if they have a dark or oily appearance," advised Kaplan. "That said, if you eat cereal with rancid nuts or oils, you're at very little risk. The most common side effect will be an unpleasant taste."
Do the "best by" and "sell by" dates really matter?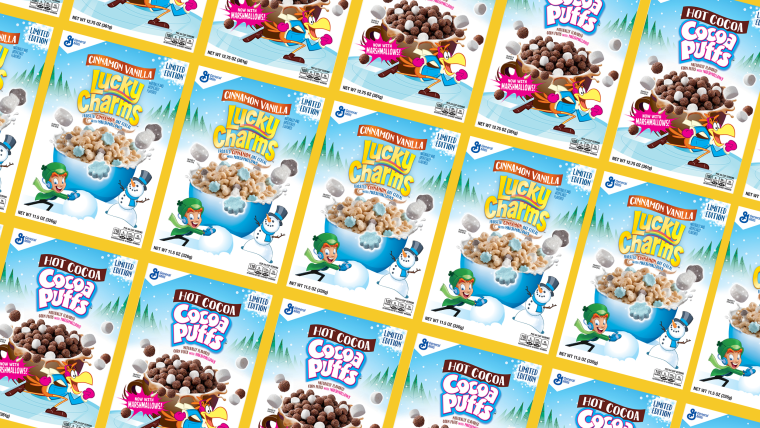 According to Kaplan, most cereals will still be good to eat days, weeks or months after the date indicated on the packaging. "Expiration date labeling looks different across food packages because there is no standardization," she explained. General Mills, for example, uses "Best if Used By" dates on its packaging. "The purpose of this date is to inform the consumer when the cereal's taste and texture will be best," Brian Pulvermacher, Director of Quality for General Mills cereals, told TODAY Food. "We conduct storage testing on all of our cereals to determine the shelf life. Consuming cereals after the 'Best if Used By' date does not pose a food safety risk.
"If you eat a cereal after this date, it simply may not taste as good."
Many cereals are like canned foods, which generally stay safe to eat but may lose their texture and color as the months and years pass. For ultimate freshness and quality, FoodSafety.gov recommends consuming any unopened box of cereal within a year of first storing it in your pantry. Once it's opened, you have up to three months to enjoy it at its peak.
Where and how you store your cereal matters.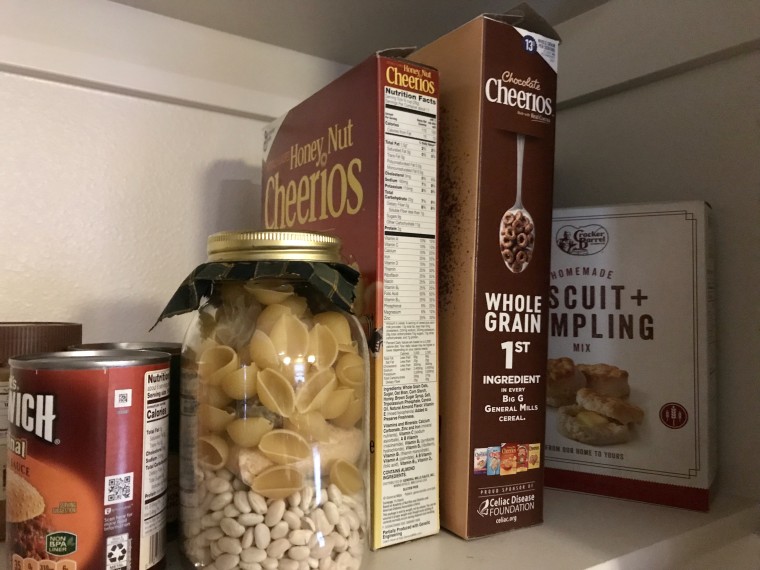 When it comes to a cereal's shelf life, Kaplan said it does make a difference where you store it. She recommended storing it in a way that minimizes exposure to air, heat and light. In other words, store it in a sealed container in a dry, closed pantry. If the cereal becomes exposed to moisture of any kind, it's best to throw it away.
Pulvermacher agreed, adding that the dates General Mills uses are dependent on keeping the cereal in the packaging it was tested in. So there's no need to move it to a fancy, plastic storage container — unless you want to see exactly how many marshmallows you have left in your Lucky Charms.