After issuing a warning about one of its models overheating and melting, Instant Pot announced an official recall of 104,000 models of the Gem 65 8-1 multicooker on Thursday.
On Feb. 17, the company posted a notice on its official Facebook page after home cooks had reported that the pot, which does not actually have a pressure-cooking function, was getting too hot and warping after use.
According to Consumer Reports, Instant Pot's parent company, Double Insight, told the Consumer Product Safety Commission that it had received 107 reports of the pot overheating, five of which resulted in "minor property damage." No injuries have been reported.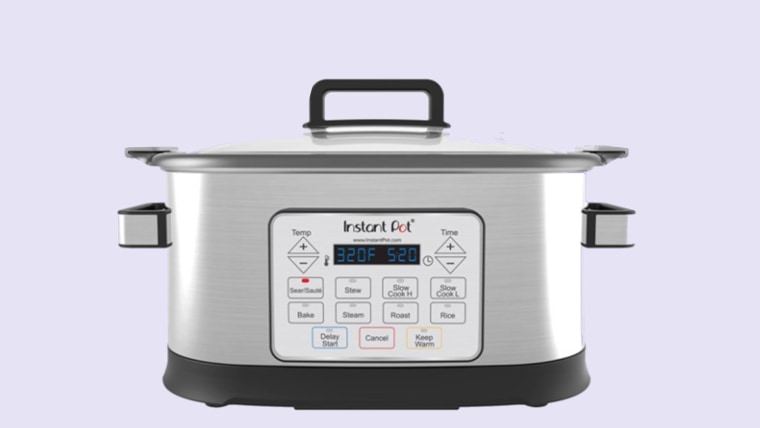 The Gem 65 8-1 multicooker is the only oval-shaped Instant Pot model (the company makes 14 different devices) and was sold exclusively at Walmart. The recall includes batchcodes 1728, 1730, 1731, 1734, and 1746.
The company is advising consumers to find "the 4-digit number located at the bottom right of the label. The batchcode is the 4-digit number located at the bottom right of the label."
"We want you to know that we take any problem with our products extremely seriously as safety and quality are our primary concern, and we are working cooperatively with the US Consumer Product Safety Commission (CPSC)," the statement continues, adding that people who own a product from one of the faulty batches should "immediately stop use of the product."
The statement also lists Instant Pot's customer care team number (1-800-828-7280). Consumers can either return their affected pots to Walmart to claim a replacement or contact the company directly.
The company added, "We anticipate providing updated information and next steps regarding receiving a replacement Gem 65 8-in-1 Multicooker within the next few weeks."