Veggie lovers unite! Beginning Friday, the furniture mega store, IKEA, is providing more sustainable food products to their customers, and we're really excited about their new meatballs, minus the meat, that is. The recipe for the vegan balls will change three times a year to include seasonal produce.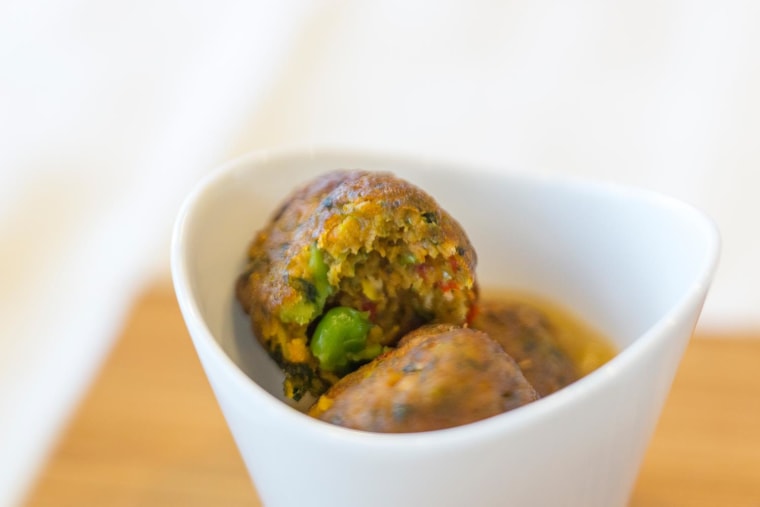 The current veggie balls are made with chickpeas, green peas, carrot, corn, kale and red pepper. They are soy, gluten, diary, and GMO-free and will be served with a roasted cauliflower and sweet potato sauce.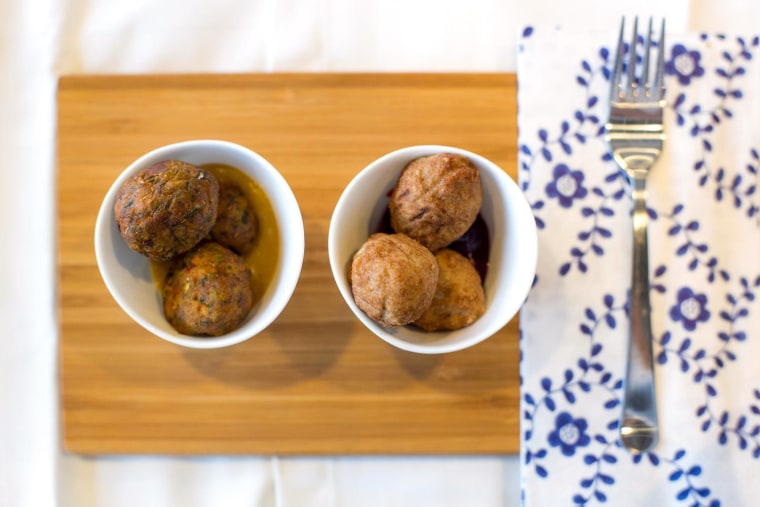 IKEA stayed mum on their recipe, so we did some digging to find a few delicious options for you to make your own veggie balls at home, if you're as excited about them as we are. Here are three delicious vegetarian options.
Whip up some simple vegan meatballs: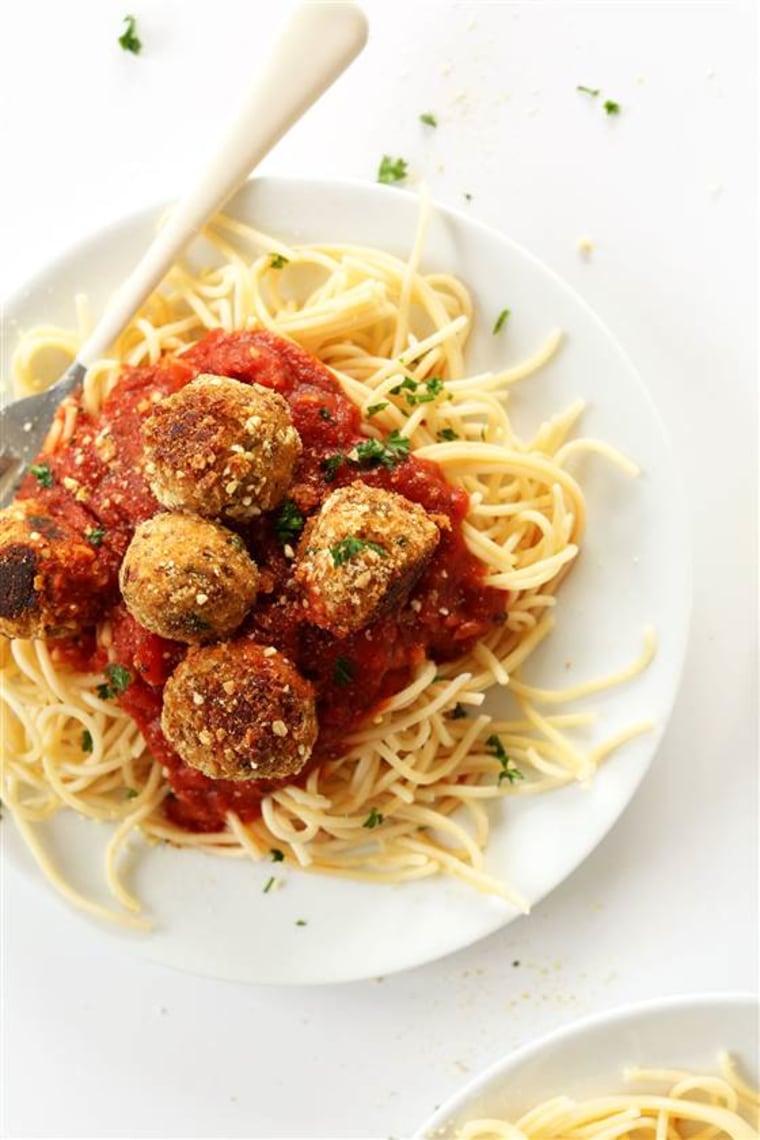 Try this simple recipe that requires 10 ingredients and takes 45 minutes to make from start to finish. Perfect for any weeknight meal, and just as comforting as traditional meatballs. Get the recipe here. See the pin.
Try something different with broccoli parmesan meatballs: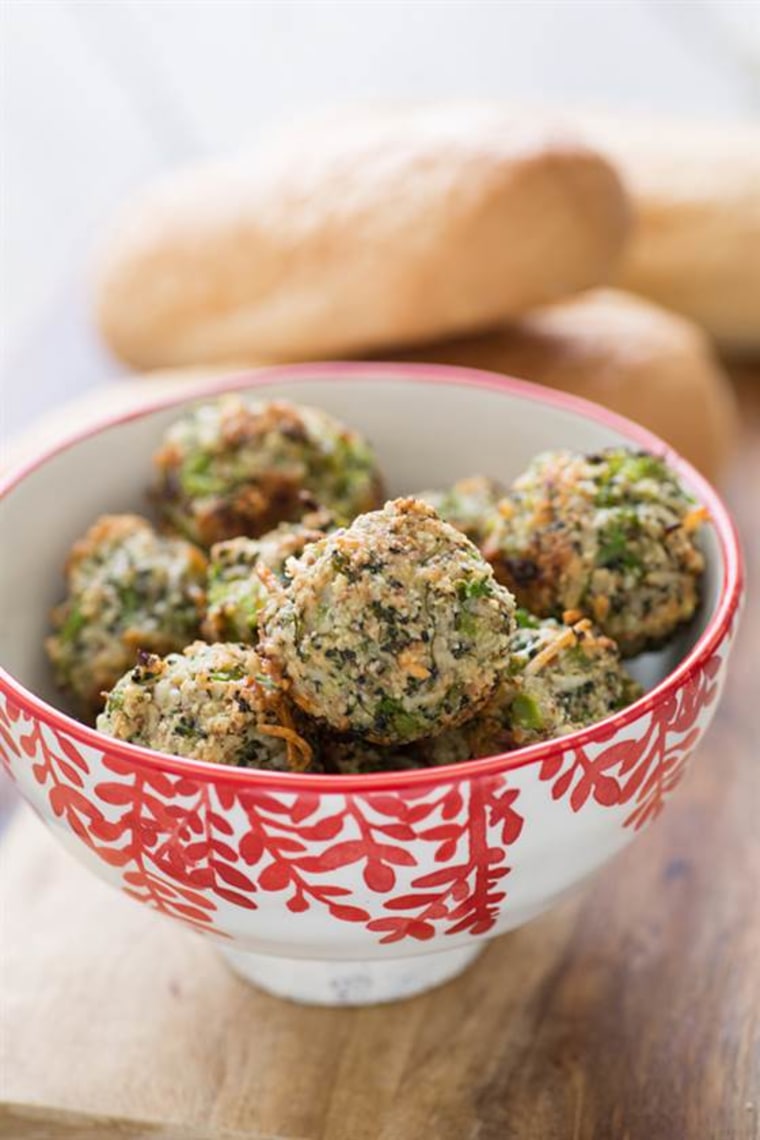 This blogger suggests prepping these veggie meatballs in a muffin tin to hold their shape. The combination of almonds, broccoli and parmesan cheese is the perfect addition to any pasta dish. Get the recipe. See the pin.
Go with big flavor with these vegetarian sweet and sour porcupine "meatballs":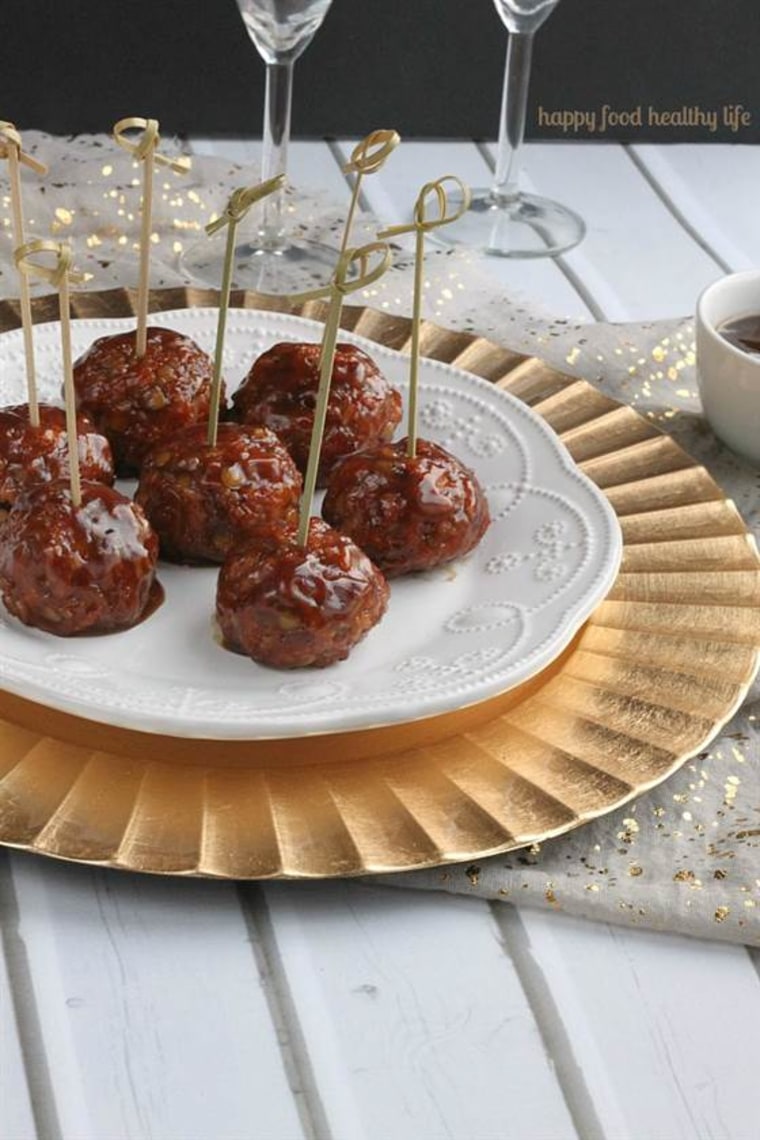 This vegetarian meatball recipe is great even for the meat-lovers in your family! Use quick-cooking rice to make these super easy, flavor-packed meatballs. Get the recipe here. See the pin.