As plastic trash continues to be a growing problem around the world, more and more cities, states and countries are looking for ways to combat the issue.
Now Ikea, one of the world's largest retailers, has pledged to eliminate all single-use plastics in its stores and restaurants by the year 2020.
As part of a broader sustainability initiative announced Thursday to also reduce more greenhouse emissions than it emits, the furniture chain also set goals to achieve zero emissions for home deliveries by 2025 and will continue to increase plant-based food offerings in its stores — like its vegan meatballs.
"Through our size and reach we have the opportunity to inspire and enable more than one billion people to live better lives, within the limits of the planet," said Inter Ikea Group CEO, Torbjörn Lööf in a press release.
Ikea is currently determining exactly which items will be part of the plastic phase-out but it will include straws, plates and cups, as well as garbage and freezer bags. A spokesperson for Ikea told TODAY Food it would be banning some plastic packaging and reusable plastic products, too.
The chain is also known for its in-store restaurants, which sell a billion Swedish meatballs every year, and it also has plans for stand-alone restaurants. The phase-out at restaurants will include plastic silverware, straws, cups, chopsticks, plastic containers and packaging, and drink stirrers.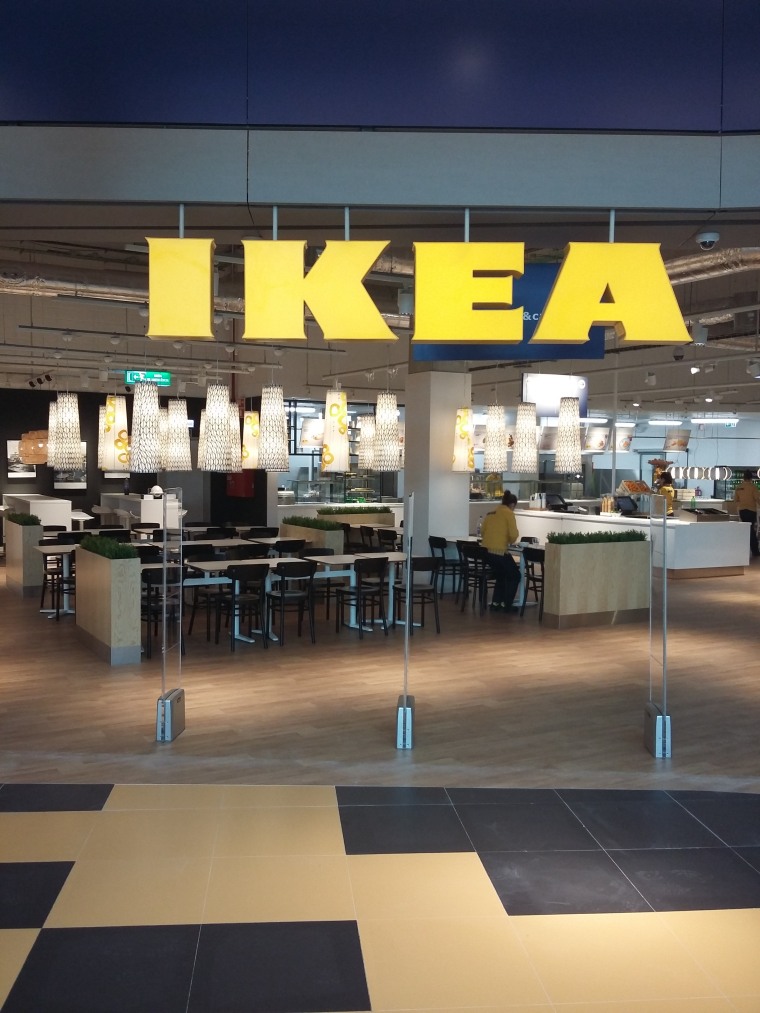 "We have an ambition to include plastic-coated items, such as cups, in our phase out across our customer and co-worker restaurants, cafes and bistros," said the spokesperson. "Finding a more sustainable alternative is a big challenge for the whole industry, and we don't have a good solution today. But we will do everything we can to find a better option by January 1, 2020."
Ikea is one of the world's first major retailers to take such drastic action against the growing issue of plastic waste, but it doesn't look like major restaurant chains, like McDonald's, will follow suit anytime soon. However, in the U.K., more than 40 companies have pledged to reduce plastic pollution over the next seven years, according to Reuters.
Additionally, destinations like New York City, the state of New York and even the Cayman Islands, have recognized plastic trash as a serious problem, and are all taking steps to reduce the impact of plastic.
Both New York Governor Andrew Cuomo and New York City Mayor Bill De Blasio have called for a ban on plastic bags, while the government of the Cayman Islands has put together a strategy to reduce the amount of waste going to landfills by 95 percent. Many of the islands' resorts, restaurants and companies have phased out plastic straws and shifted to biodegradable cups in an effort to help.