Furniture mega-store IKEA is known for its "assembly-required" pieces, so it's no surprise that when it does cookbooks, it channels the same infographic assembly instructions it uses for its other products.
During in-store events across Canada earlier this year, the company handed out recipe posters that featured meals using ingredients from the store's frozen food section.
While they only offered them for a limited time, the unique recipe posters have been generating lots of buzz online since the day they were available, proving that maybe if they were a real product, people would be scooping them up (hint, hint, IKEA....)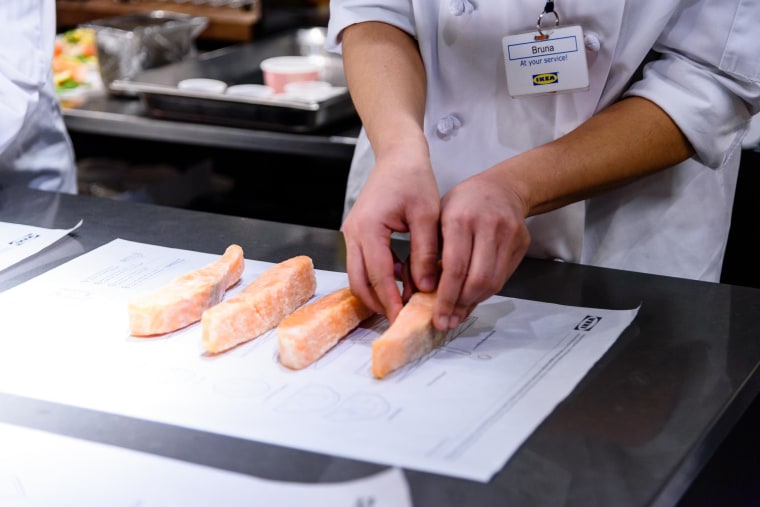 The coolest part? The pages made from parchment paper and nontoxic ink were designed so that you could portion the ingredients directly onto them. Meaning, once you were done measuring everything out, all you had to do was fold up the paper and stick it in the oven.
The IKEA Recipe Series featured foods such as salmon, pasta and those famous Swedish meatballs in a unique twist on adult coloring books. Instead of using crayons or colored pencils, you filled in the designs with actual pieces of food. And instead of having a pretty piece of art, you finished with a yummy meal you could actually eat.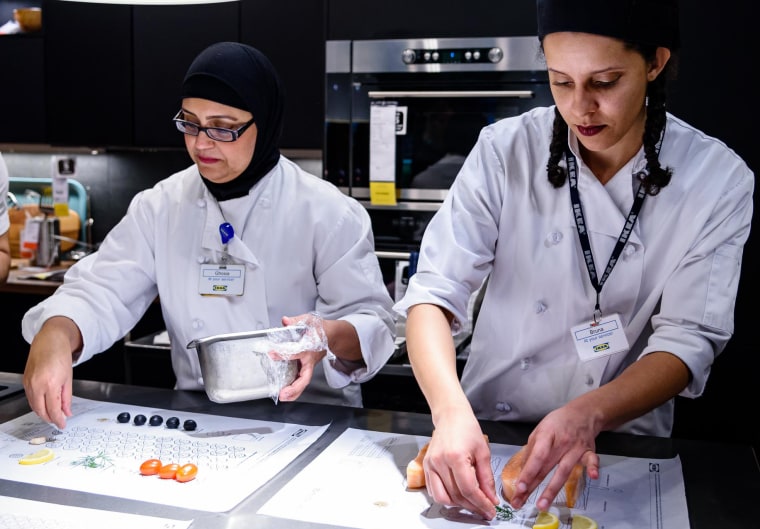 It's completely brilliant and fun, but don't get too excited about this being a new product at IKEA anytime soon. A spokesperson for IKEA told TODAY Food that this was designed for a one-time in-store event. "While this specific activation is no longer available, IKEA is always looking for inspiring ways to bring new ideas to life," the statement said.
Looks like we'll just have to go to the store's restaurant to get our IKEA food fix for now. It may not be as fun as doing it yourself, but let's face it — you probably need that extra time to put together your new bookcase and couch anyway.