The Dessert Kitchen, a desserts shop in NYC's Greenwich Village (with locations in the Philippines, Hong Kong, and Melbourne), is serving up ramen ice cream. No, not ice cream formed to look like Cup Noodles or ice cream dumped into a bowl of ramen, but ramen atop a bowl of ice cream.
They call it "Ice Stream"because it looks like a stream of water, and what's under it isn't technically ice cream but crushed iced covered in evaporated milk.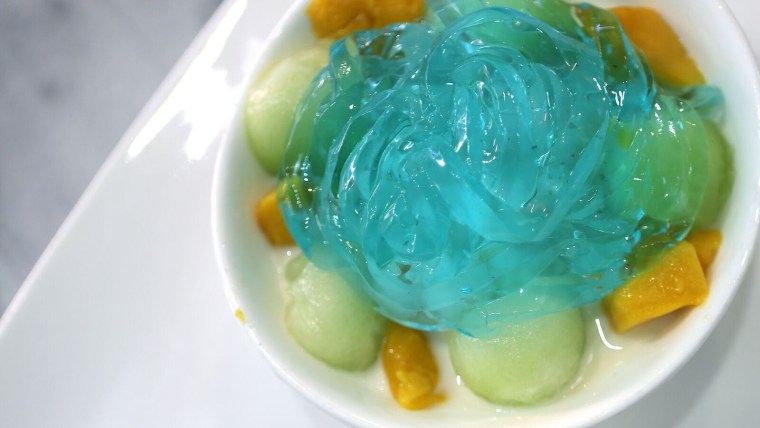 And the noodles aren't technically ramen either — they're kanten (aka agar) noodles, traditional Japanese jelly noodles made from algae. They're see-through and look just like jellyfish legs. Agar is used commonly throughout Asia typically in Jello-like desserts; it was the star ingredient in the stunning raindrop cake that went viral earlier this year.
Which made us think, Is this the new raindrop cake? It's transparent, jiggly, and perfect feature material for the @liftingnoodles Instagram account, so yeah, we think it's got potential. The place hasn't gotten too much press yet — aside from Kim Kardashian's bestie Jonathan Cheban's stamp of approval on Instagram — but we think that's about to change.
TODAY Food visited the Dessert Kitchen and spoke with Candice Auyeung, owner of their Greenwich Village shop, which is their first venture in North America.
"Our chef Dominic Li conceived this dish about a decade ago at our first location in Hong Kong," she told us. They now have over 30 stores in China.
So, how's it made?
"We cook the agar powder with water and sugar, and it comes together very fast," Candice explains. "It's like pasta. It comes out as a sheet, and we cut it by hand."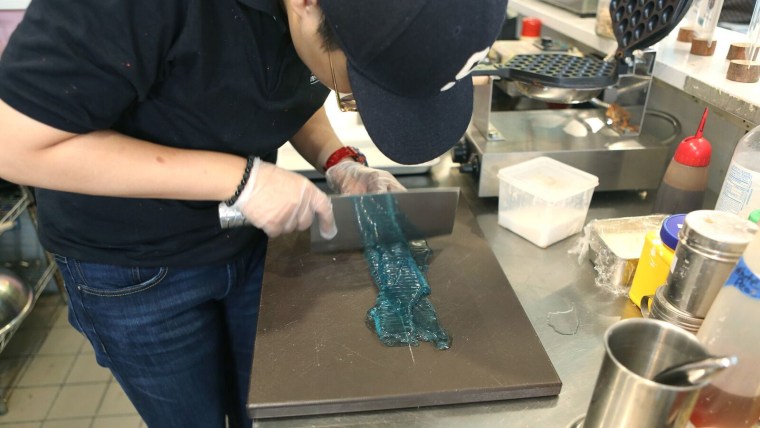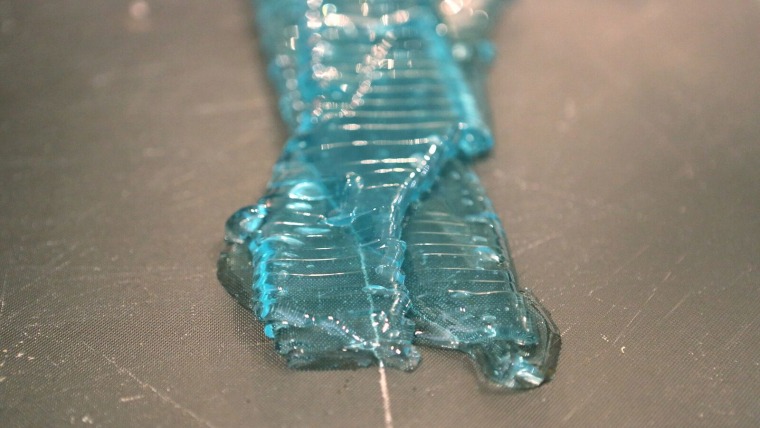 After the noodles are done, they pour evaporated milk (or coconut milk for vegans) over a bowl of crushed ice to create a lighter take on ice cream, and then cover that with mochi balls, frozen cantaloupe balls and mango chunks.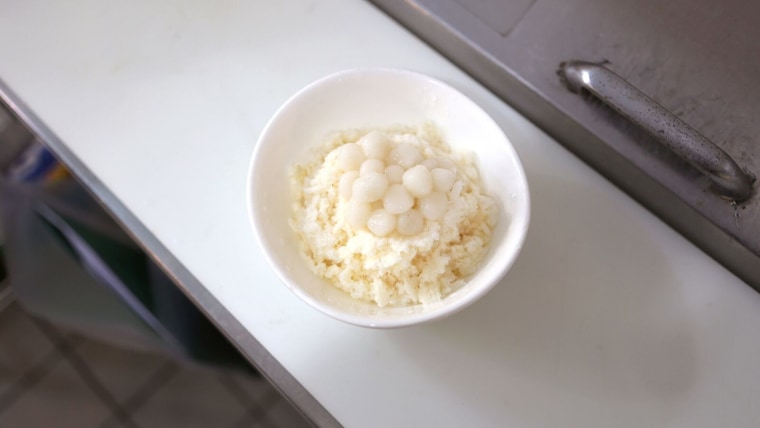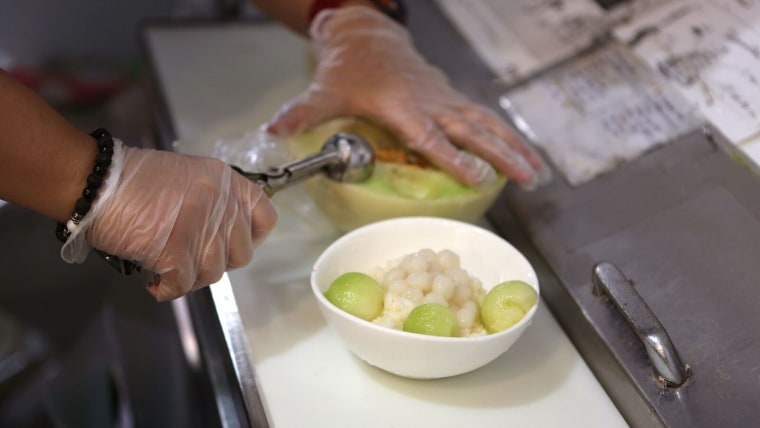 Then, the magic happens: They lay the kanten ever so carefully atop the base ingredients, and it looks like a waterfall — albeit chlorine-filled waterfall. They also give you a cup of white peach syrup on the side to pour over everything yourself.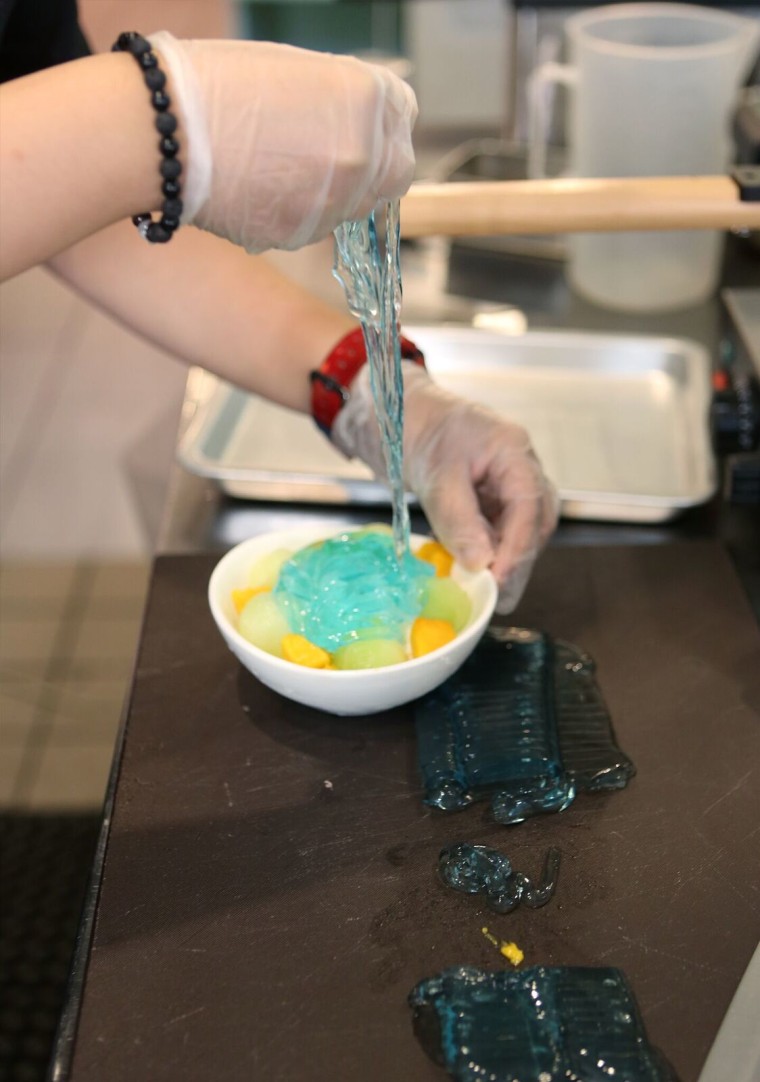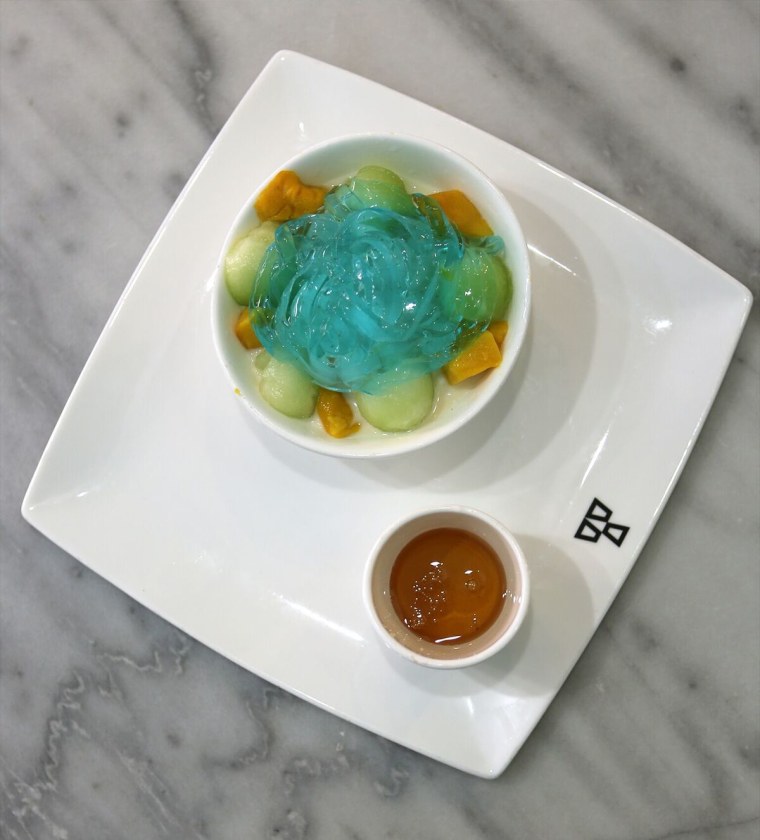 And, you know what? Aside from being ice-cold and sweet, it gave me the feeling of eating ramen. I could slurp the noodles — which were slick and cool on my tongue — and drink the "broth" (the ice cream). Plus, it wasn't overly sweet — the flavors were actually pretty mellow, allowing the melon and mango (what I considered to be the pork and egg) to shine through.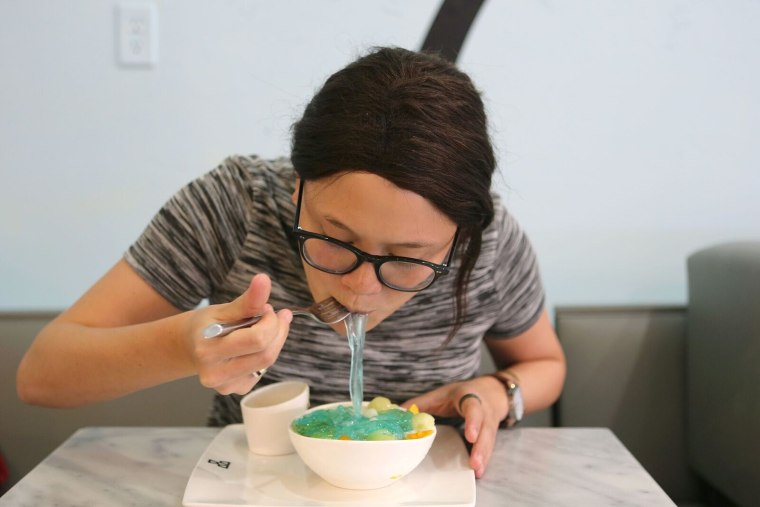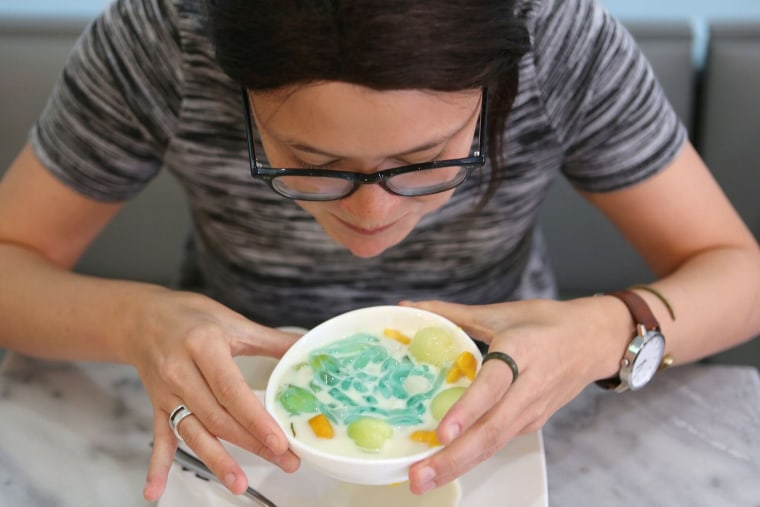 We only tried the classic "Dessert Ramen" dish, but you can change up the sauce flavor (e.g. brown sugar, honey, green tea) and the noodle color (clear and red).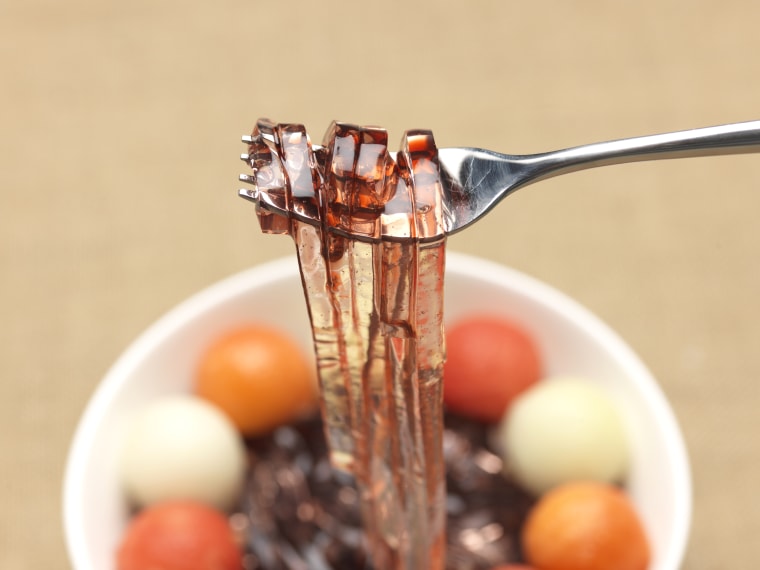 Verdict? Well, I don't generally like sweets, so it's saying a lot that I could eat the entire thing — though it was probably because the noodles were so fun to slurp. Is it more interesting to photograph than actually eat? Sure. But so was the raindrop cake — and, really, most Insta-famous dishes. So, NYC, it's time to charge those phones and get in line.
The Dessert Kitchen is located at 192 Bleecker Street, New York, New York 10012.