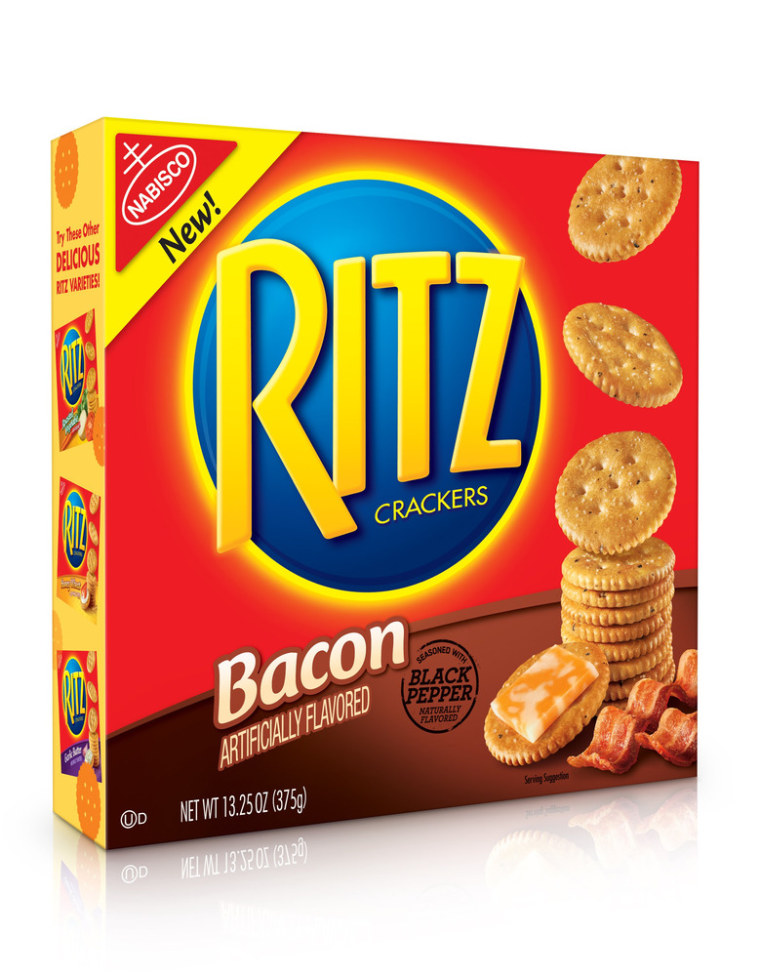 Bacon, meet cracker. 
From popcorn to ice cream to booze to lollipops, bacon has been infused into nearly every type of food and beverage available — but here's something new: RITZ Crackers just unveiled bacon crackers.
"RITZ Bacon is artificially flavored to encapsulate the savory taste of bacon we all love into the perfect RITZ Cracker combination," reads a press release from the cracker company. 
With the snack hitting grocery shelves nationwide this week, editors and producers in TODAY's newsroom decided to have a taste test with the newest bacon hybrid. For most, the bacon crackers were a pleasant surprise. 
"I love it," multimedia producer Brandon Goodwin said. "It tastes like one of those festive cheese balls without having to go through the inconvenience of having a cheese ball." 
"It's an interesting alternative as a vegetarian," senior multimedia producer Rebecca Davis said. Aside from being good for vegetarians, the crackers are also kosher.
Not everyone embraced the bacon crackers, however. 
"I smelled it and didn't want to put it in my mouth," producer Lauren Sullivan said.
"These actually taste too much like bacon," said TODAY style editor Rina Raphael. "One of the beauties of RITZ Crackers is that they're already perfect. They don't need any more infused flavor."