Guilt-free pantry and fridge staples are essential for eating smart. Here are some of my favorites, plus some amazing recipes that put 'em to good use!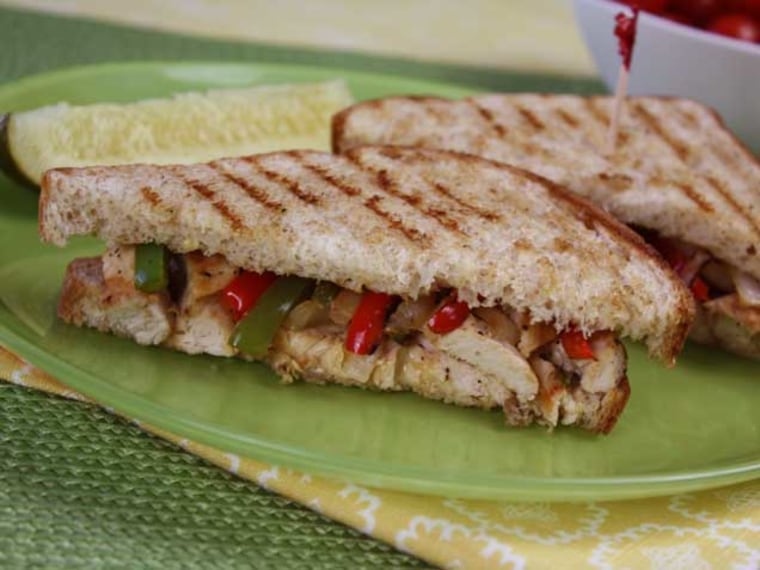 Tyson Grilled & Ready Fully Cooked Chicken
Courtesy of Hungry Girl
This is a great product to keep in your kitchen at all times. There are lots of varieties (diced, strips, etc.), which I love, and they're all low in fat and really delicious. The strips are great for sandwiches, like this Philly-Style Chicken Melt. You can find this chicken in both the fridge and freezer sections of the supermarket. So convenient...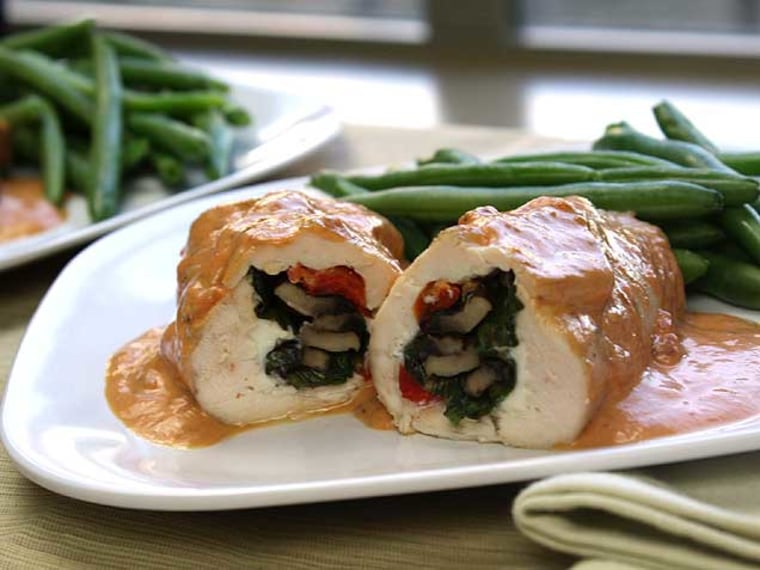 Amy's Organic Chunky Tomato Bisque
Courtesy of Hungry Girl
I'm a little obsessed with this soup. It's slightly sweet, a little creamy and all-around incredible. And the stats are very impressive—130 calories and 3.5 grams of fat per cup. Sometimes I'll turn this into a meal by stirring in some lean protein like shrimp. I also like it as a sauce—it's so good over chicken! Speaking of which, this Chicken Amore recipe is one of my favorite ways to use to this soup.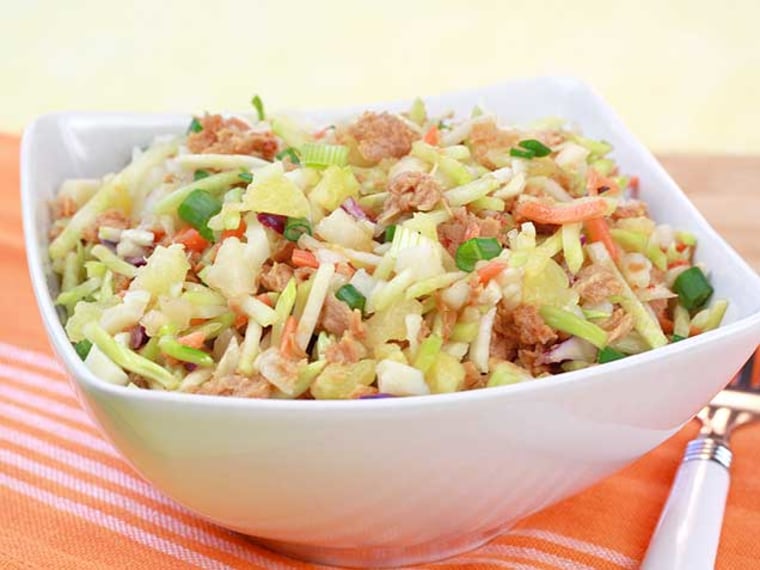 StarKist Single Serve Tuna Pouches
Courtesy of Hungry Girl
I love tuna, especially when it comes in super-convenient packaging. There's no draining needed with these pouches, and there are a bunch of great flavors. My favorite is the Sweet & Spicy. The single-serve pouches have 100 calories or less, which is great. I keep these on hand at all times for a protein fix—over a salad, in a wrap or straight from the pouch. Here's a delicious recipe that I developed that uses this tuna: my Tropical Tuna Bowl!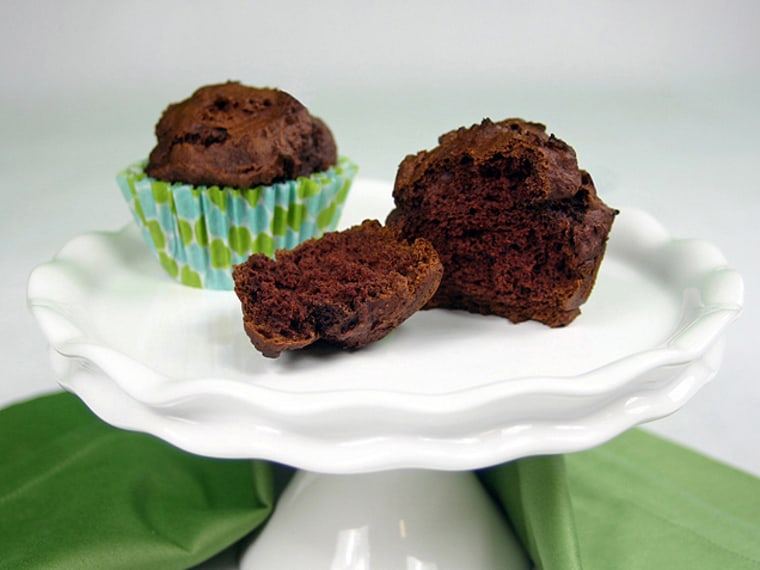 Canned Pure Pumpkin
Courtesy of Hungry Girl
Don't confuse this with canned pumpkin pie mix, which has lots of sugar and extra calories. This is straight-up pumpkin puree. It's a great way to add fiber and creamy texture to so many dishes—soups, chili, oatmeal...you name it. But one of the coolest recipes with canned pumpkin is this two-ingredient creation: Yum Yum Brownie Muffins! They're super-chocolatey and moist.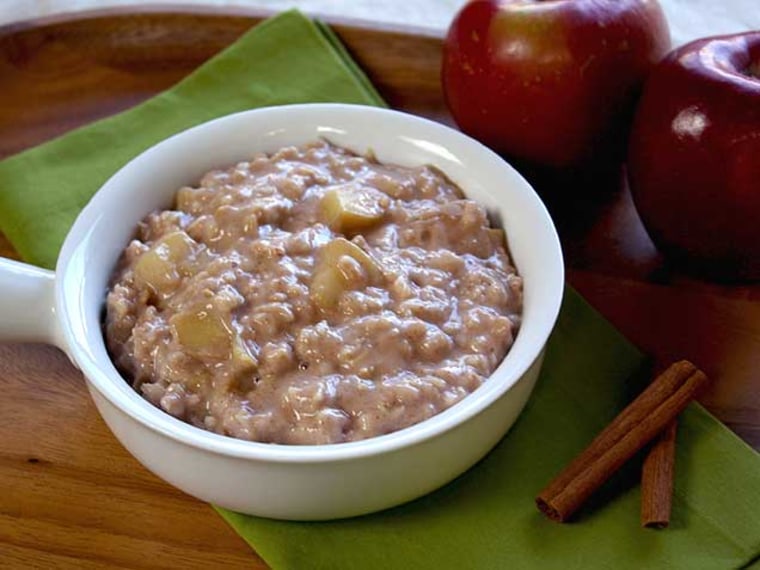 Blue Diamond Unsweetened Vanilla Almond Breeze
Courtesy of Hungry Girl
This stuff is insane (in the best possible way). It's a creamy non-dairy beverage with a fraction of the calories of even SKIM milk! A cup has just 40 calories and 3.5 grams of fat. You can use it pretty much anywhere you'd use milk—in your coffee, cereal bowl, etc. My favorite way to enjoy it is in a Growing Oatmeal Bowl—a recipe with double the liquid and cook time of standard oatmeal, yielding an HUGE portion with impressive stats!
A version of this story originally appeared on iVillage.