Hummus lovers fall into two camps: those who make their own, and then those who constantly hear, "You don't make your own hummus? Why not? It's so easy!"
If you're part of that second group, here's some incentive to go homemade: Sabra recalled 30,000 cases of hummus Thursday—that's 360,000 containers—due to concerns about a possible listeria contamination.
Listeria, a bacteria found in soil, water and some animals, can cause major illness in those with weakened immune systems, especially posing a danger for pregnant women, children and the elderly, according to the U.S. Department of Health & Human Services. Cooking or pasteurization kills listeria, so deli meats, raw milk, and cheeses made with raw milk, are often typical suspects when it comes to listeria infections. The company has not yet said how the potential contamination happened, only that a routine, random sample tested positive at one plant, and there have been no reports of illness.
It sounds like the company is just taking the proper precautions, but if you're skeeved out by the news, and want to (finally) try the scratch variety, we have three variations that truly beat the store-bought stuff any day — two that use canned chickpeas to quell cravings right away, and one that uses dry chickpeas.
Roasted Garlic Parmesan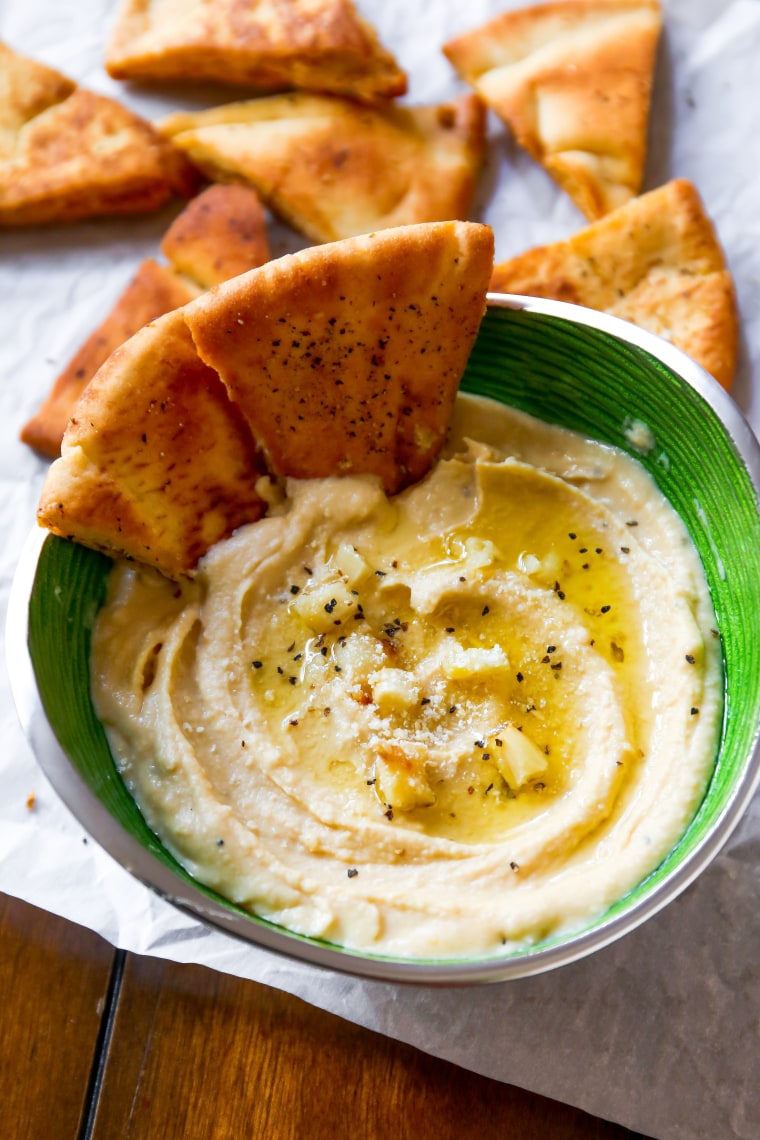 If you typically grab the garlic flavor from the refrigerated case, try this Roasted Garlic Parmesan variety from cookbook author Sally Quinn. Its silky, smooth texture is more authentic than thicker varieties, she says, and the parm gives it that extra nuttiness. Get the recipe.
Green Goddess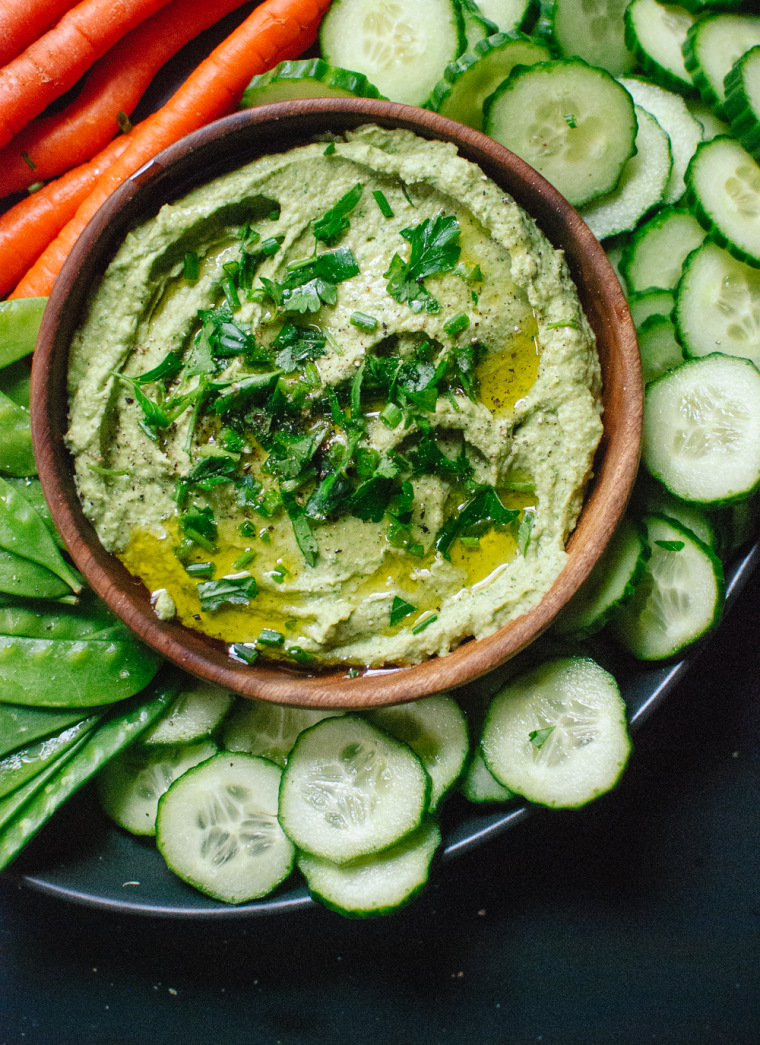 Here's a variety we've never seen in any store-bought container before: Green Goddess Hummus from Kate Taylor of Cookie + Kate. Her hummus is loaded with parsley, tarragon and chives, but you can also try arugula or play with other herbs, she says. Either way, it tastes like spring. Get the recipe.
Whipped
If you've tried making your own hummus but feel like yours falls short of store-bought, use peeled chickpeas, which don't have so much grit—that's the secret to a creamy consistency, says Maureen Abood, author of the new cookbook "Rose Water & Orange Blossoms: Fresh and Classic Recipes from My Lebanese Kitchen" (Running Press; April 28, 2015), out this month. She gave TODAY.com a sneak peek of the Whipped Hummus recipe from the new book below and explains how to peel chickpeas. Peeled chickpeas are available in stores, but can be hard to find, notes Abood, who grew up as a Lebanese-American in Northern Michigan. But if you know you won't do that, she also just launched a DIY Heavenly Hummus Kit.