From coast to coast, chefs are relying on vadouvan to give their dishes unexpected depth and flavor. More than just a curry, the French-influenced reinterpretation of a masala originated in Southern India and became popular in the United States over the last few years.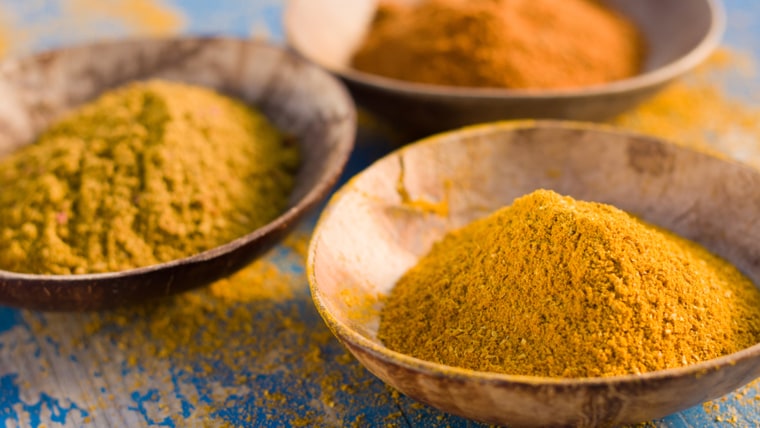 Chef Sean Brock incorporates the spice into a salad of blue crab with cucumber, celery, and green almond at his Charleston restaurant McCrady's. San Francisco's Mourad features vadouvan in a cracked farro porridge with brassicas and brown butter. At Glen Ellen Star in Sonoma County, chef Ari Weiswasser added vadouvan-spiced walnuts to his popular kale salad.
This is a spice blend that deserves some attention.
"It's curry flavors, but with a whole different dimension of toasted alliums — shallots, garlic, onions," Boston chef Tony Maws (Craigie on Main and The Kirkland Tap & Trotter) explains. "The toasted notes add depth and the flavors are richer and more savory than other curries." At his two restaurants, guests can find vadouvan on lamb ribs, in pork sausage, and in lentil fritters.
Why is everyone getting on the vadouvan train? Chef Annie Pettry of Decca in Louisville points to the growing popularity of Middle Eastern and Indian cuisines. "It pairs well with a lot of different cuisines," adds Todd Kelly of Orchids at Palm Court in Cincinnati. "Chefs nowadays like to create unique flavor profiles by incorporating ethnic flavors into contemporary dishes."
If you want to experiment with the spice at home, start small by incorporating it in a salad or in a grain dish. You can make your own rules. For sourcing, chef Weiswasser suggests giving Le Sanctuaire a try. The Bay Area purveyor creates small-batch vadouvan made with hand toasted ginger, garlic, and onion, which is then crushed into more of a paste than a powder. A variety of vadouvan options are available online and in many grocery stores.
Here are a few tips to get you started:
When using the dry variety, 1/2 tablespoon per serving in a vegetable dish will be enough. For example, for each pound of carrots, cauliflower, or corn (about 8 ears), use 2 tablespoons of vadouvan powder.
For one 15 ounce can of chickpeas, one tablespoon will suffice.
If you're trying to use it to flavor meat, 1 tablespoon for every two pounds of chicken or lamb will do the trick.
Grains get flavored more easily. A half a tablespoon of vadouvan in 2 cups of rice or farro will be enough.
Vadouvan paste is a little more forgiving and not as concentrated. If using the paste, follow the guidelines above but add a little extra to the dish in question.
In recipes that calls for curry, vadouvan can be substituted for a new twist and flavor profile.
When ambition strikes, make it yourself by combining onions and/or shallots, garlic, dal, cumin, curry leaves, and other spices. Recipes vary widely but a starter one, created by chef Inaki Aizpitarte of Le Chateaubriand in Paris can be found here.