I cook for a living and love yard sales, so as you might expect I have a kitchen full of tools, gadgets and gizmos. But the one they will have to pry from my cold, calloused hands is my immersion blender.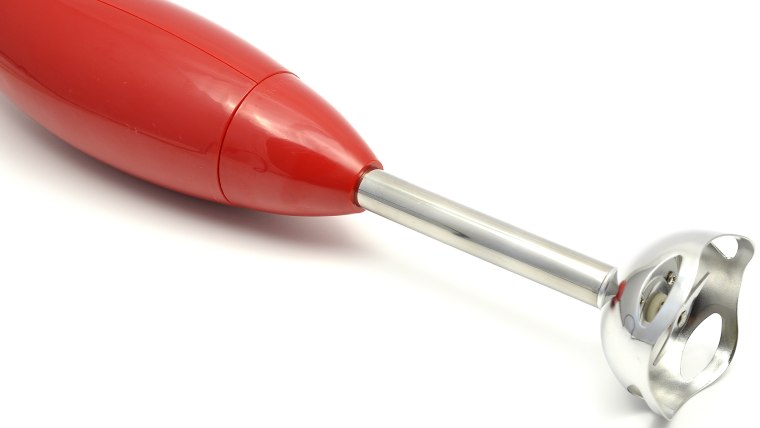 I first fell in love with it as a kid and junior chef wannabe, watching my Swiss aunt use her "Bamix" to whip up the most amazing salad dressing I've ever tasted. Fortunately, this magic wand eventually made its way into the American marketplace because it is so much cooler than a blender. An immersion blender saves counter space, storage space, dishwasher space. And what's the only thing more precious than kitchen space? Time. Here are 8 time-saving ways to use an immersion blender.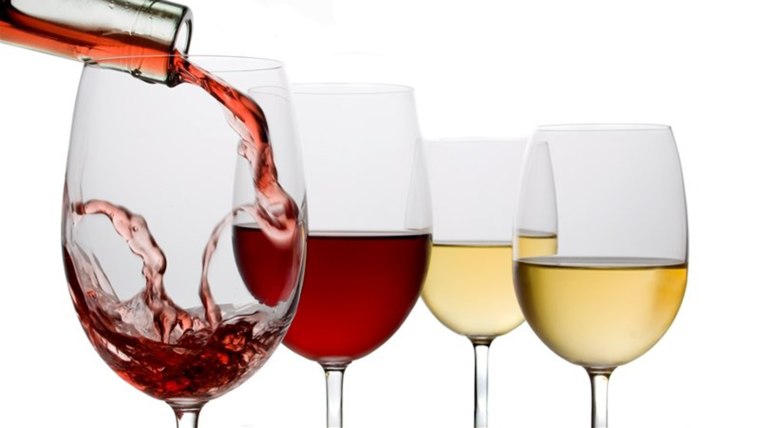 1. Decant wine
Who needs a decanter when your immersion blender aerates (a maybe not so great) wine in seconds? It's a fun party trick, and you'll never find yourself with a glass full of dregs.
2. Top easy eggs Benedict
It turns foolproof hollandaise sauce into child's play with no cooking involved other than warming butter, and that's what microwaves are for.
3. Create mess-free creamy soup
No more transferring your soup in batches, then waiting for your soup to cool down or risk an explosion, then asking yourself what to do with the first batch while the 2nd one blends, not to mention rubber-spatulating it out of all the blender's nooks and crannies... STOP! Just stick your immersion blender right in the pot. Is it soup yet? Yes, it is.
4. Whip up hummus
Immersion blenders and jars are a match made in heaven. Smoothie in a mason jar equals breakfast on the go! Freshly made hummus in a pickle jar—party gift on the go!
5. Scramble eggs quickly
If you've got a house full of guests and need to make a huge batch of scrambled eggs, put down the whisk. At the press of a button you can have the lightest, fluffiest eggs and your guests will never want to leave. On second thought, maybe we need to think about this one. . .
6. Get fluffy whipped cream in moments
The immersion blender makes the quickest and most long-lasting whipped cream; this surprised me, but it's true.
7. Make homemade butter
Never again will you need to throw out heavy cream because you just didn't use it up in time. With an immersion blender in hand, you'll have a jar of freshly churned butter in minutes. Now spread some on a baguette with a sprinkling of coarse sea salt, and pretend you're dining in Brittany...
8. Emulsify anything
Perhaps the best thing an immersion blender can do is emulsify oil or fat with the touch of a button. Perfectly blended vinaigrettes that won't separate are simple, and you can whip up homemade mayo in 30 seconds flat.
A word of caution, though. While these hand blenders may come in fun colors like "flamingo" and "cotton candy," make no mistake, the thing is dangerous if you aren't careful. Never, ever, ever clean it or touch the blade while it's still plugged in!