Pretty much any reason is a good reason to have an ice cream party. At least, that seems to be the rationale here at TODAY, where we bring out the stuff for almost every occasion. Birthday? Ice cream! Office baby shower? Ice cream! New hire? Ice cream! You get the picture.
Related: The best way to scoop frozen-solid ice cream
With so much cold creamy goodness going around, it's no wonder we've been on the hunt for a genius way to keep things clean without losing out on the cuteness factor. Well, today, we're happy to share our latest and greatest hack for making both of those things happen.
Simply use a muffin tin to separate toppings, with each individual muffin tin holding a certain ice cream condiment. From chocolate chips to gummy bears and even the cherries on top, anything goes. Even chocolate sauce has its own place.
Germophobes can add mini plastic spoons to the set-up, but we were fine just doling out the toppings with our grubby hands.
(Sorry, germophobes.)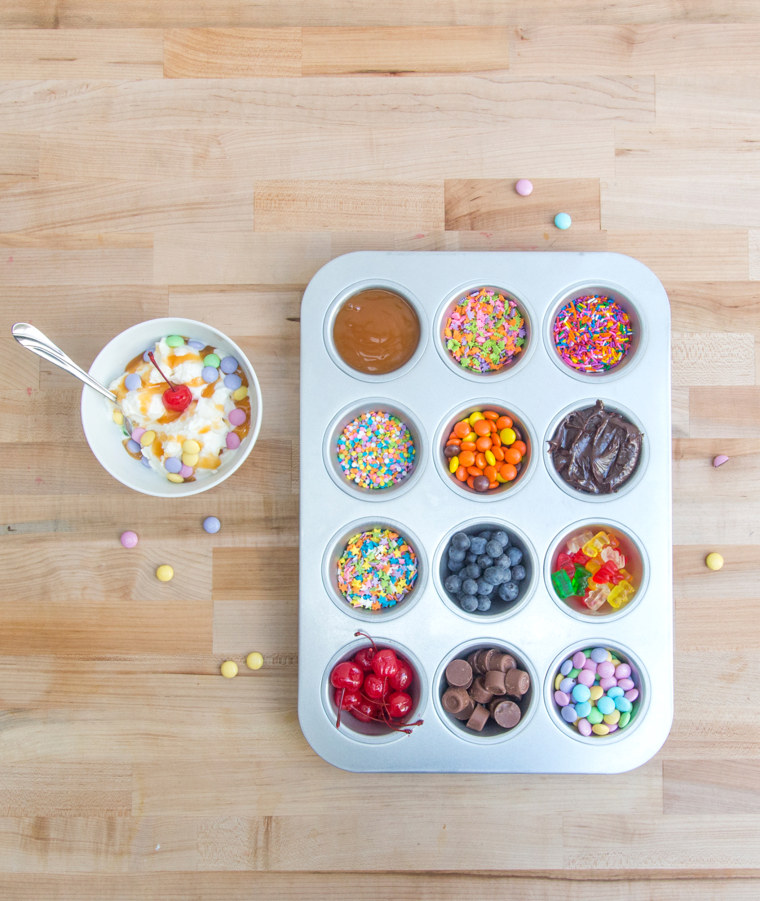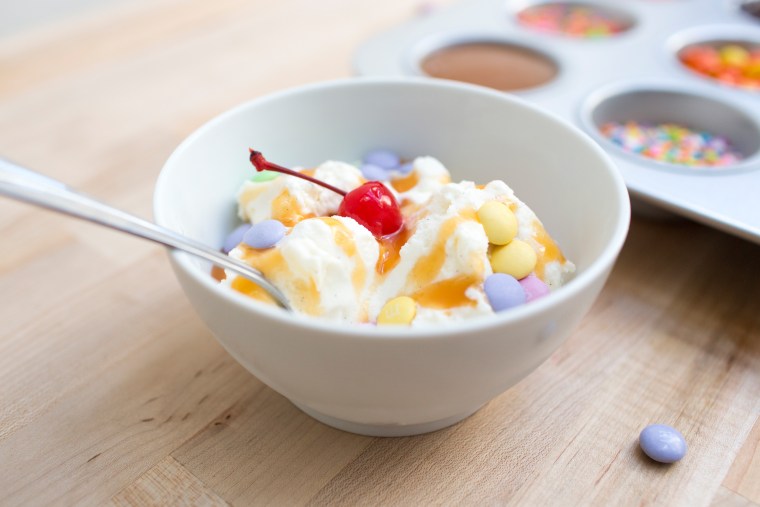 Yearning for an even cooler hack to sweeten the deal? Check out the video below for a cute way to serve ice cream to a large group without it turning into soup.