When you're expecting a gaggle of wine-guzzling guests in your home, it's imperative to have all the tools you need to cool a bottle of wine quickly and thwart that clumsy uncle who always breaks your wine glasses. Here, Ray Isle, Executive Wine Editor at Food & Wine, shares the top tools for how to build the perfect wine bar at home.
1. Wine, of course!
"This is the first thing you need!" says Isle. "You need a white and a red that will please everybody." Buy it by the case to get a store discount. For white wine, Isle's affordable picks are Pinot Gris or Pinot Grigio like 2015 Ponzi Pinot Gris ($19). Cabernet Sauvignon is always a good pick for red wine. Try 2014 Broadside Paso Robles Cabernet Sauvignon ($18).
2. Corkscrew
Isle is a big fan of a classic version like the Truetap Double Hinged Waiter's Corkscrew ($5.99), but an electric opener is also great. Try the BarOster Electric Wine-Bottle Opener ($19.99).
3. Unbreakable wine glasses
First of all, you don't need to spend a lot of money on wine glasses. CB2's Rona 12-ounce wine glasses are great for both red and white wines and they look expensive but are only $5.95 each. For a little bit more, you can pick up stems that won't break when you drop them--yes, really. Try Marc Newson Unbreakable Wineglass ($9 each).
4. A tool to cool wine quickly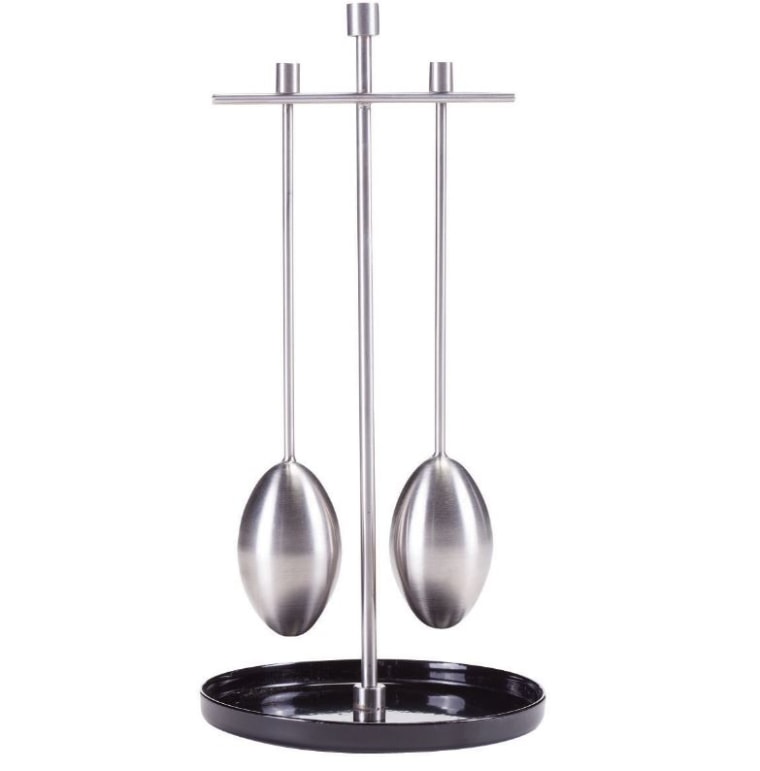 The quickest way to cool down a bottle of white or rose wine is to place it in a wine bucket filled with ice and water (not just one or the other). It will only take 20 minutes! Try the Williams-Sonoma Hammered Wine Bucket ($29.95). If you often forget to chill your wine, consider these freezable wands that can cool a glass of wine in about 2 minutes: Oeno Ice Chilling Wand Set of Two with Stand ($39).
5. Wine pourer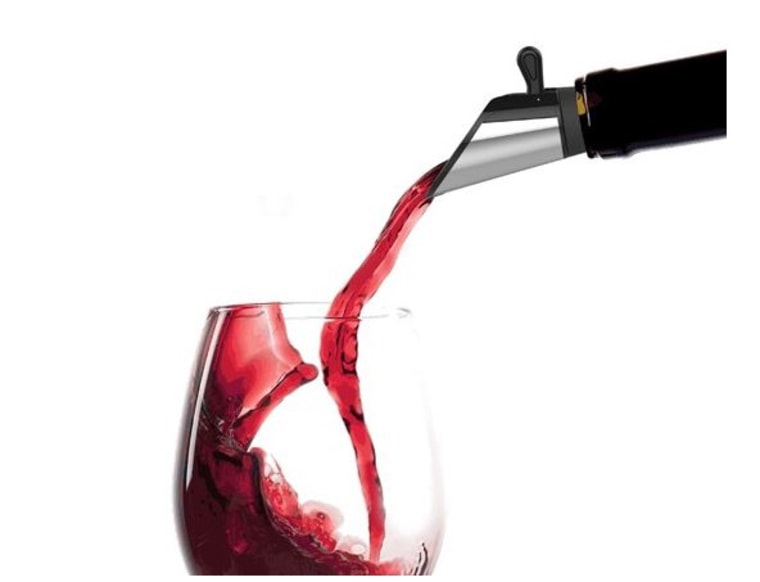 Choose a wine pourer with a valve that will save you from missing a drop of spilled wine and has a built-in stopper to preserve the wine remaining in the bottle. Try the Rabbit Stainless Steel Pourer with Stopper ($10).
6. Decanter with a coaster
Pour the bottle in a decanter to allow it to aerate or breathe (Riedel Syrah Decanter, $39) and then place it on a small plate or coaster (Pottery Barn Harrison Bottle Coaster, $19.50) to keep your table drip free.
Bonus: Keep the bubbles fresh in your leftover bottle of sparkling wine with the Cilio Stainless Steel Champagne Sealer, $7.95.