What's worse than going grocery shopping at Costco or a big box store with a l-o-n-g list? Going grocery shopping with a long list and your kids in tow.
Not that you don't love 'em to bits. But let's face it, food shopping is hard enough without having to watch your kids — and what they're tossing into the shopping cart, pulling off shelves or throwing tantrums to get.
Yet, there are women like Jordan Page, mother of five and popular blogger at Fun, Cheap or Free and Budget Boot Camp, who manage to make it work. Read on as she shares how she does it.
1. Make it quick
Come with a prioritized list and a solid plan of action. Buy the most important items first. Kids can't handle the boredom of cruising aisle after aisle, so you want to have the essentials before the kids melt down.
RELATED: 17 healthy Trader Joe's items we're obsessed with
2. Use two carts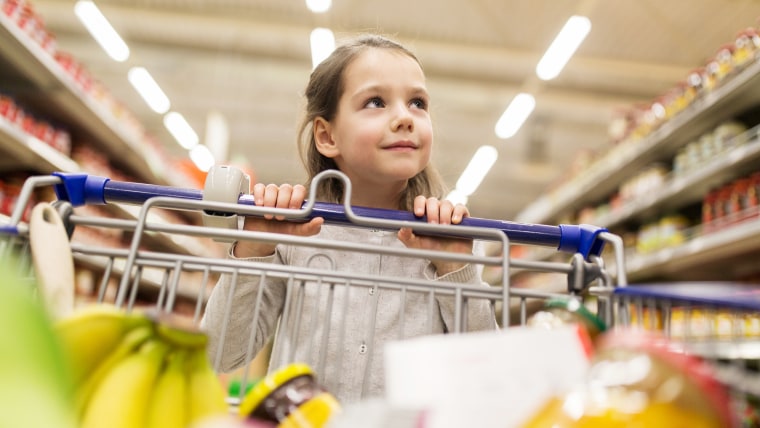 "I like to avoid taking the kids to Costco but I usually end up with three or four of them when I shop," says Page.
"I put the baby and the 2-year-old in one cart and get another cart for shopping. I push the lighter cart (that changes the more I shop) and pull the heavier one."
RELATED: 10 tips for saving money (and your sanity) at Costco and big box stores
3. Keep your kids buckled
They may fight you on it but do it! Not only is it safer, but it will also show them that they won't get their way by screaming to get out. Teach them good behaviors and they will learn to behave!
4. Fill their bellies
Page starts their shopping trip in the most important place — the food court. "I get the kids hot dogs or smoothies before we begin." Full bellies are happy bellies.
5. Bribe them
Bring bribery. No shame! I like suckers because they last forever. (Remember to carry moist wipes to clean sticky fingers when they're done.)
6. Put the kids to work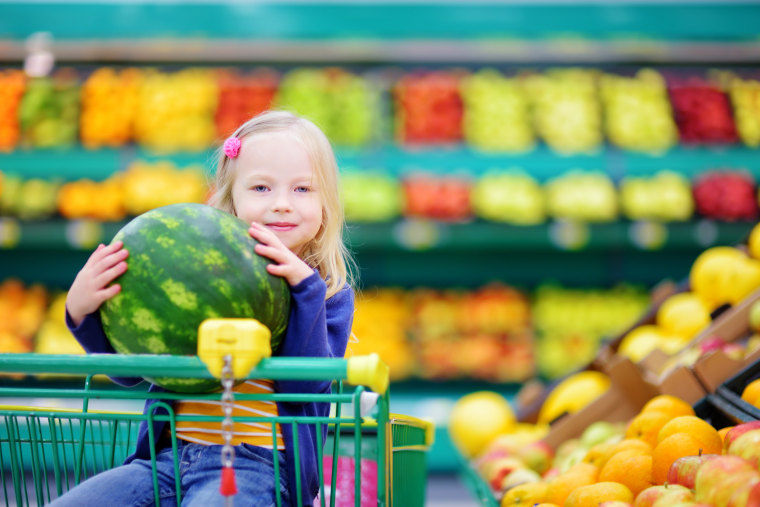 "I let the older kids get items while I wait at the end of the aisle with the younger ones. My 3-year-old can pick up a box of Life cereal while the older ones can carry six cans of corn."
Page uses shopping as an opportunity to teach her children. "When they help pick out bananas, I show them what to look for and what to avoid."
Challenge your kids to pick out one crazy ingredient to use for dinner. This is especially good because it engages the picky eaters in shopping and makes them more willing to try different foods.
RELATED: 5 things you should never buy at Costco, Sam's Club (and 6 things you should)
7. Amuse them
"I bought a (portable mount) from Amazon that sticks on the back of my phone," says Page. "I stick the phone in the bars of the cart and play a downloaded movie. That way, the kids stay occupied while I'm shopping."
8. Don't use the self-checkout
When it's time to check out, Page usually goes to a cashier instead of using the self-checkout. "Something always goes wrong (at self-checkout)," she said. "Plus, by the time I look up the codes for produce, it takes me longer."
Finally, give everyone something to do at the checkout. Let the younger kids help put groceries on the conveyor belt. The older ones can get another cart and load the bags into it.