For millions of fall fans, Halloween season starts just as the weather starts to get chillier. But for those in the candy business, that season really just runs throughout the whole year.
"We're thinking about Halloween well before [it] happens, so it is a constant all yearlong preoccupation for us, for sure," Vic Mehren, Mars Wrigley's chief operating officer told TODAY Food.
To get an on-the-ground look at what really goes into making some of the many candies Mars produces, TODAY Food visited one of the company's factories in Oak Park, Illinois — where they make Fun Size Snickers!
Candy might be a fun business, but it's also a big business, especially at Halloween. "It actually is one of our biggest selling seasons, as you could imagine," said Mehren. "We're planning new items over a year out."
Mars starts producing all that Halloween candy in the spring before the holiday and keeps its factories running "throughout the entire summer" so everything is ready to be shipped out by late September. Halloween season, Mehren added, is basically like the Super Bowl for Mars.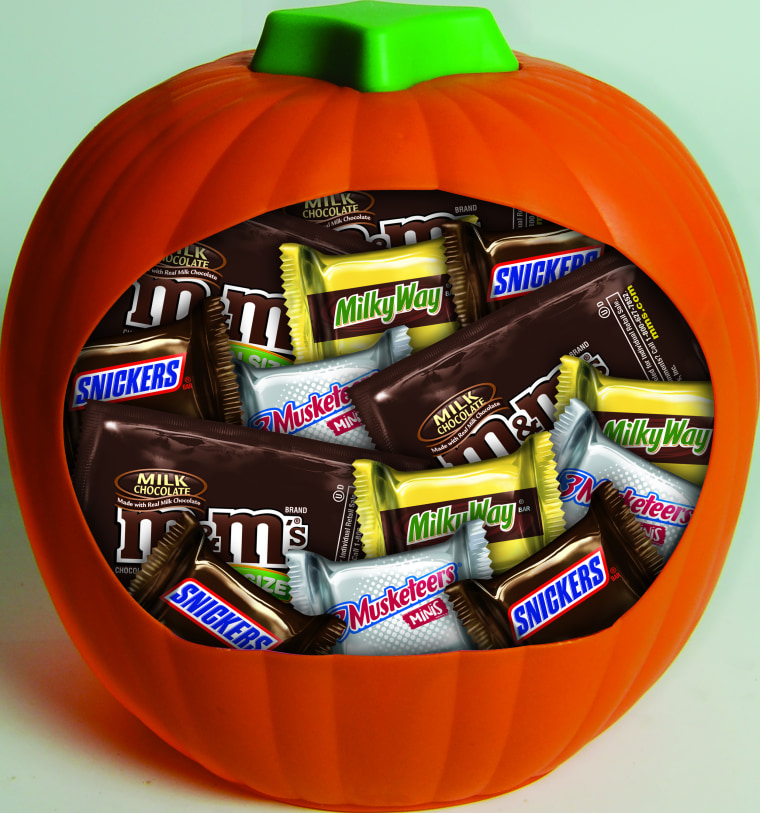 According to the candy company, more than 75% of American households pass out candy to trick-or-treaters and in 2017, more than 178 million Americans participated in Halloween in some way with candy, costumes or decor.
And, of course, everyone has a favorite Halloween candy. For Mehren, that was Snickers. "I remember I would have a paper route and after my paper route was over I stopped at the store and I would always treat myself." Another representative for Mars confirmed that millions Snickers are sold annually around the world and people who just want to be satisfied spend over $1 billion on the classic candy bar.
One of the reasons that the classics have remained a favorite is because they have retained the same look and taste for years. "Largely, the same basic Snickers bar or pack of M&M's that the people were eating before are the same basic recipe we have now," said Mehren. "Now, sometimes we will find ways to improve upon things, but it's really more minimal."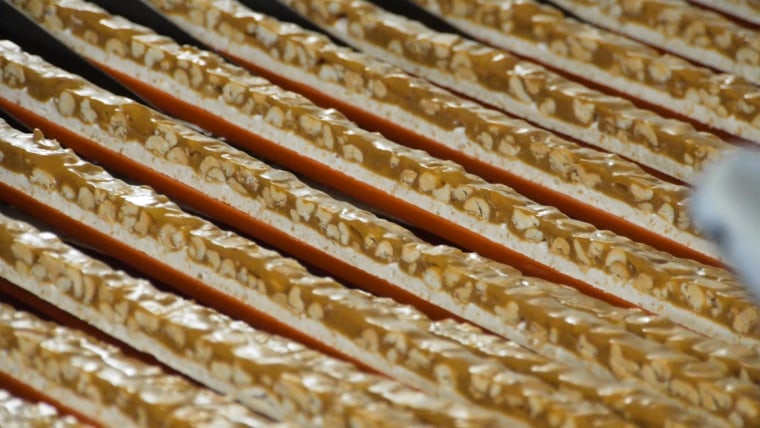 For Snickers, that basic recipe is a nougat base made with egg whites, sugar and vanilla (a mixture Mars called "frap"). Then, freshly roasted peanuts are covered in caramel. The caramel mixture is layered on top of the nougat then machines cut the mixture into long, thin bars. Those bars are cut to size (four inches for a large snickers and two inches for a Fun Size) and then covered in creamy milk chocolate.
Of course, like any company, Mars isn't immune to experimenting with tasty new trends.
Pumpkin spice is everywhere each fall and Mars has certainly been paying attention, with releases like M&M's White Pumpkin Pie flavor. They also recently rolled out a limited-edition Snickers pecan bar made with Texas-grown pecans instead of the traditional peanuts.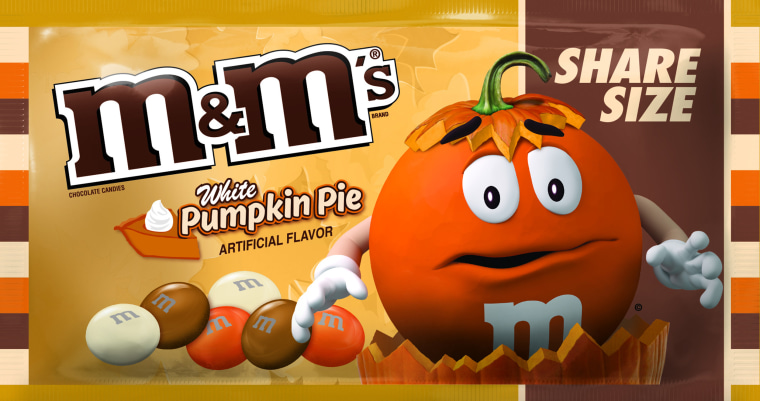 But the uniquely flavored items are a relatively humble piece of the pie. "New items are actually a much smaller part of the season," Mehren said. One new trend he has seen grow recently? Variety bags.
"What I've learned [is that] more and more people are looking for variety because people want to be able to offer variety when trick-or-treaters come to their door," he said. "So the fastest growing part of the confectionery category and Halloween are the variety bags."
Of course, with all the new candy coming out throughout fall season, it may be time to start thinking about of what to do with all those sweet leftovers.