They may be available at the supermarket year round, but nothing compares to a farm fresh tomato at the peak of summer. Here's everything you need to know about shopping for, prepping and cooking tomatoes.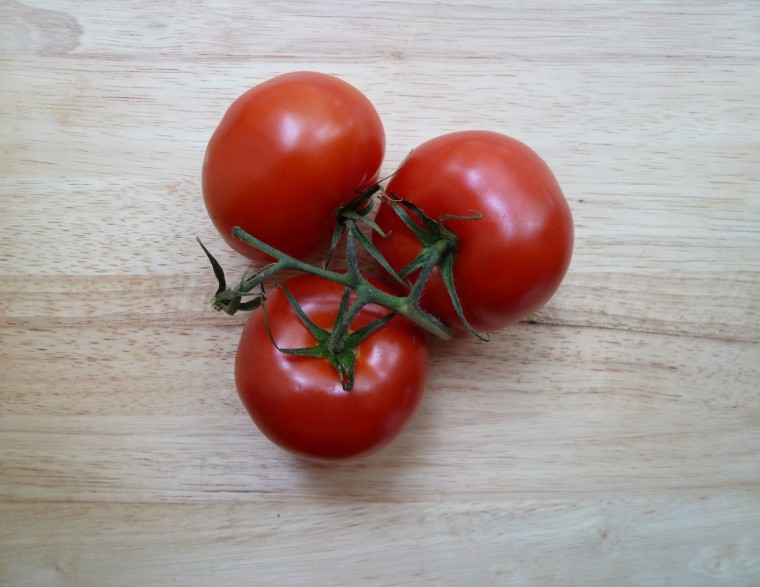 How to shop for tomatoes
Bright, red skin is a sign of ripeness, but don't shy away from tomatoes in other hues. Yellow, orange, green, purple and multi-colored tomatoes, especially heirloom varieties, offer a world of different flavors and are worth seeking out.
Choose tomatoes that feel heavy for their size; this is a sign of juiciness. Opt for tomatoes that are firm with a little give. Avoid tomatoes with soft spots and any open splits or cracks. Tomatoes should smell sweet and a little woody or earthy.
How to store tomatoes
Let tomatoes ripen at room temperature and never put them in the refrigerator, which zaps flavor and can turn perfectly nice tomatoes mealy. Need to speed up the ripening process? Some home cooks swear that tomatoes ripen faster if placed in a covered bowl or paper bag with an apple. Ripe tomatoes will last 2 to 3 days.
It's not essential, but storing tomatoes stem-side-down prevents bruising their bottoms.
How to prepare tomatoes
To remove the skin, slice an "X" in the bottom of a tomato and then plunge it into boiling water for a few seconds, followed by ice water. The skin will slip right off.
Whoa! Eating tomatoes helps prevent sunburn?
Tomato Recipes
Giada's summer tomato recipes: Strata, burgers and jam
Castellucio lentils with tomatoes and gorgonzola
Dinner tonight: Tomato tart and avocado hazelnut salad
Mozzarella-stuffed pork chops with polenta and tomatoes
Another easy way to enjoy fresh tomatoes
Greek Salad Salsa
Dice several ripe tomatoes and place in a bowl. Add 1-2 peeled, seeded and diced cucumbers, along with crumbled feta, chopped fresh mint, and pitted, sliced black olives. Season to taste with salt and pepper and toss to combine. Serve with toasted pita chips.