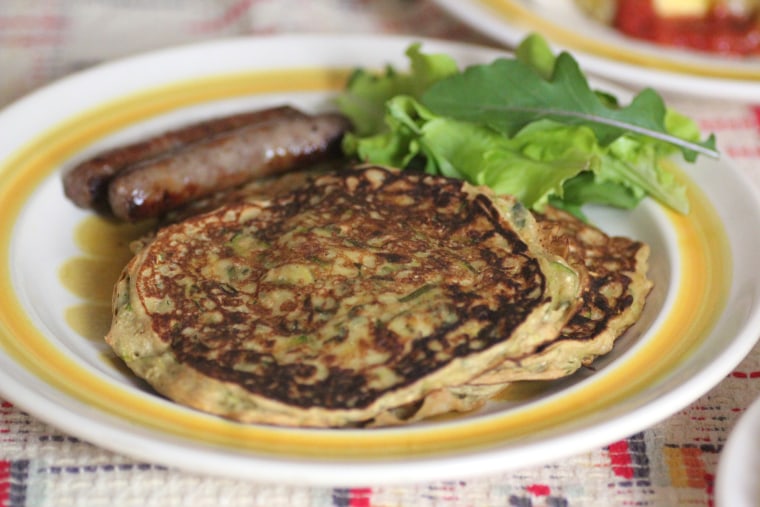 Growing up, my family ate dinner for dinner and breakfast for breakfast. It's only since moving back to my hometown that I discovered breakfast for dinner is a thing—especially here in Ohio River Valley, where, when people mention "breakfast for dinner," you can safely assume they are talking about pancakes with syrup, and possibly eggs and bacon or sausage.
The appeal of breakfast for dinner lies in both its accessibility—it's easy to throw together when your fridge is on the empty side—and its power to please a crowd. "We do breakfast for dinner sometimes when my kids are acting pickier than usual. Everyone loves it, and it's fast to make," said a friend and mother of five.
Not to rip on the coziness of the pancake thing, but it is possible to branch out and lay off the syrup a bit when banking on breakfast for dinner. I asked some friends what breakfast-y things they ate for dinner, and loved that they had to say.
Frittatas
These are, in my opinion, easier to pull together than an omelet: one pan, one frittata, many wedges. (Psst: leftovers make a great…breakfast.)
Try this: Baby Kale, Mushroom and Feta Frittata
Savory vegetable pancakes
These are especially great for summer, when all of your neighbors are bombarding you with zucchini the size of baseball bats. I like to grate the zucchini and then fold it into an eggy batter that's jazzed up with a little grated parmesan cheese, and then serve salsa on the side.
Try this:
Mark Bittman's vegetable pancakes
Waffles + leftovers
Waffles topped with various leftovers, especially the sort of saucy stews you'd make in a slow cooker it's a bit like serving cornbread on the side, but instead it's underneath, and in waffle form. The pairing harkens back to the classic (and currently trendy) dish of fried chicken and waffles, but with way less work, and a lot less sodium and fat.
Try this;
Slow-cooker beef and root vegetable stew with ale and more
The Monte Cristo sandwich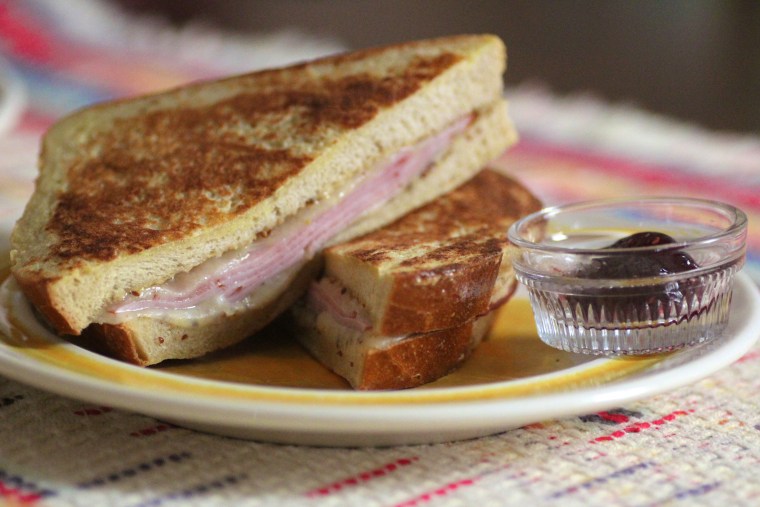 It's a brunch classic that really hits the spot for dinner. Essentially a hybrid of French toast, grilled ham and cheese, and a croquet monsieur, it's little more than a ham and Swiss sandwich that's taken a quick dip in eggs beaten with a splash of milk before griddling. The standard way to serve it is with a little red currant jelly on the side, but no one will scoff if you break out a drizzle of maple syrup.
Try this: Monte Cristo sandwich
Hash
Hash is the best ever final destination of odds and ends in the fridge .Most of us think of corned beef hash, but hash can be anything—the term simply refers to any chopped-up bits of food cooked together in a pan, ideally so their edges get a little brown and crispy. Cubed leftover potatoes with small broccoli florets and flakes of leftover salmon is one of my favorite combinations. Throw a fried egg on top and you're all set.
Try this: The best potato hash
Breakfast burritos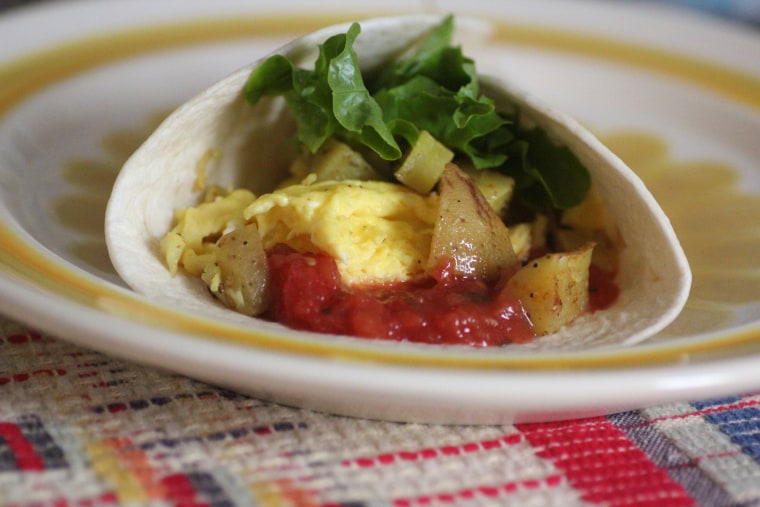 The circularity of having a breakfast burrito for dinner is especially pleasing. If you have eggs, tortillas, cheese, and prepared salsa, you're golden.
Try this: 7 easy breakfast burrito recipes
Sara Bir is based in Marietta, Ohio and food editor for Paste magazine. Follow her on Twitter.