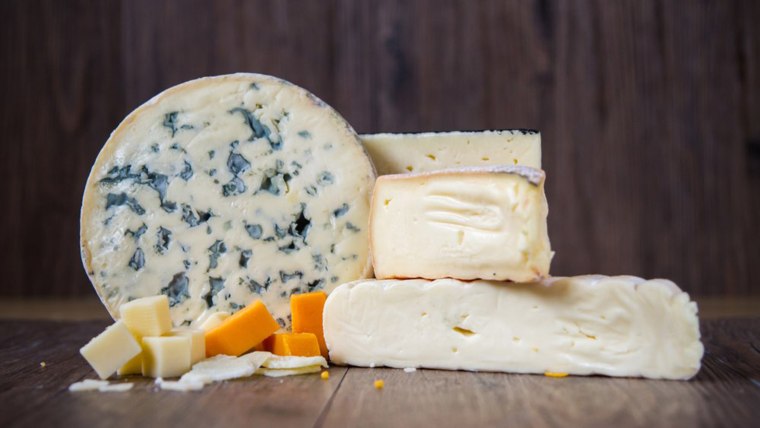 Remember when brie seemed, well, tres exotique? Today is National Cheese Lover's day — the perfect time to reflect on how far Americans' taste buds have come since buttery, earthy French brie first hit super market shelves in the '70s.
American cheese fiends are more adventurous than ever, and markets have responded by making a wide variety of delicious foreign cheeses readily available.
"Specialty cheese sales have increased by double digits every year for the last 10 years," cheese consultant and author Liz Thorpe told TODAY.com. "That's a pretty profound statistic, especially when you recognize that cheese is the fastest growing subcategory of specialty food."
RELATED: Crudité party trick! Turn vegetables into a 'stunning' garden
For more than 10 years, Thorpe worked at Murray's Cheese in New York City, a mecca for "cheeseheads," and throughout her time there she found that customers had become more willing to try international cheeses made from different milk types. She chalks it up to the explosion of food as entertainment.
Cheese importer and third generation cheesemonger Adam Moskowitz has observed the same trend.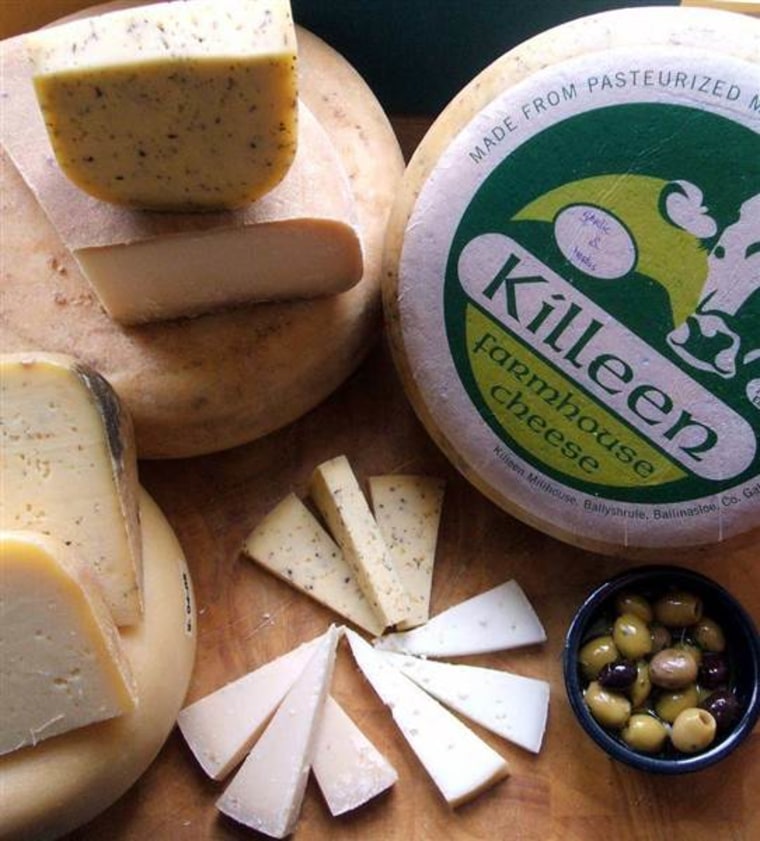 "This generation is living in a global village," he told TODAY.com. "Cheese is where wine was in that it started at a very base level, and now people are reading and taking more notes."
They're also more environmentally conscious, so the idea of buying cheese made with milk from humanely treated cows can be a major selling point.
"Eating really, really good cheese is actually saving the environment," Moskowitz said. "Those farms are treating the animals better, using safer methods. It's more expensive, but by supporting that, you're supporting the environment."
Now cheeses that at one time could only be found in specialty shops are showing up in mainstream supermarkets — and not just Whole Foods. Under Thorpe's management, Murray's partnered up with Kroger in 2010, and the supermarket started offering a robust cheese section stocked with both local and international cheeses.
Benoit de Vitton, who represents the Normandy cheese company Isigny Sainte Mere, said that one of the starkest changes in the American cheese market is the availability of fine French cheeses in mass market stores like Costco and Sam's Club.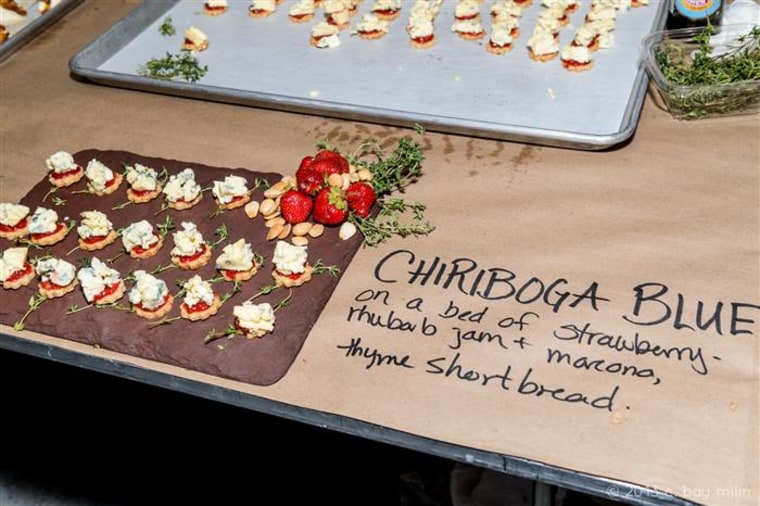 "People are getting very curious and want to go for a new experience," he said. "We're growing and expanding."
But the sheer number of foreign cheeses available in the U.S. poses one problem: Creating the perfect cheese platter for a party can seem like a daunting task. To help you navigate the new world of cheese and celebrate this fine food holiday, we've turned to the experts for their recommendations. Here are seven of their picks, from "gateway" cheeses to the rare and wonderful.
RELATED: Make it look catered! Tips and recipes to dress up your holiday party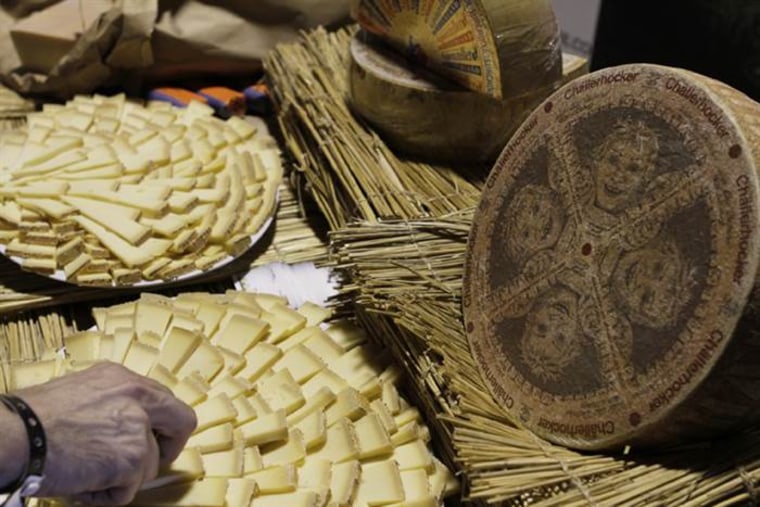 Clothbound cheddar
Thorpe calls English clothbound cheddar a cheese that "you must try before you die." And no, this isn't the rectangular yellow stuff lurking in the dairy case. Clothbound cheddar is made in the form of wheels and wrapped in cloth for six to 12 months. It has a dry, crumbly texture with an earthy, nutty and sometimes citrusy flavor.
Manchego
With a mild but nutty flavor, this Spanish sheep's milk cheese is "compulsively edible," according to Thorpe. Manchego is readily accessible at most supermarkets, and Thorpe recommends going for the more aged varieties, which are saltier.
Taleggio
Thorpe calls this one "a gateway cheese" because it's a good introduction to the world of "stinky" cheeses. Made in Italy, Taleggio is washed in salt water, giving it an orange rind on the outside. It has a pungent but buttery flavor without an overwhelming smell.
Epoisses
And if you're ready to try something even stinkier, Thorpe recommends picking up epoisses, which she calls "one of the greatest cheeses of the world." This spreadable French cheese also has an edible, bright orange rind and salty, meaty flavor. Pair it with a fruity spread like fig jam or raisin bread for a bit of sweetness to offset the salt.
Challerhocker
Swiss cheesemaker Walter Rass created this butterscotchy variety of Appenzeller cheese, a hard cow's milk cheese traditionally made in the Appenzell region of Switzerland. Rass took that recipe and made it his own, washing his wheels in wine and spices, then letting them age for 10 months. The creaminess of this cheese when melted makes it perfect for a fondue party.
"He evolved the recipe into his own unique creation," Moskowitz said. "It's a really forward-thinking type cheese."
Chiriboga blue
Made in southern Germany's Bavarian Alps, Chiriboga blue is a subtle, sweet and creamy cheese that's "great for people who don't necessarily like blue," Moskowitz said. The creators of this cheese are a husband and wife who run their own co-operative dairy, meaning everything that's in their products is sourced locally.
Killeen cheese
Another husband-and-wife team is behind the award-winning Killeen Farmhouse Cheese in Ireland, which makes a great goat gouda that's more typically found in the Netherlands.
"Ireland's whole cheese and dairy culture is just evolving," Moskowitz said. "They are farming the animals, milking the animals and making the cheese on the same farmstead."
So go forth, cheese lovers, and make your next cheese plate an adventure for your palate.