Whether you're celebrating Cupid's holiday going out solo or as part of a loving pair, restaurants across the country want you to feel the love by handing out lots of free stuff this Wednesday, Feb. 14.
Here are some of the top offers:
McAlister's Deli
McAlister's Deli is celebrating love for all by offering a family date night on Feb. 14. Bring your family and get two free kids' meals with the purchase of an adult entree when you dine in. The company also recently launched a rewards program app, which promises a "complimentary tea and a future sweet treat around the upcoming Valentine's Day holiday" for members.
Firehouse Subs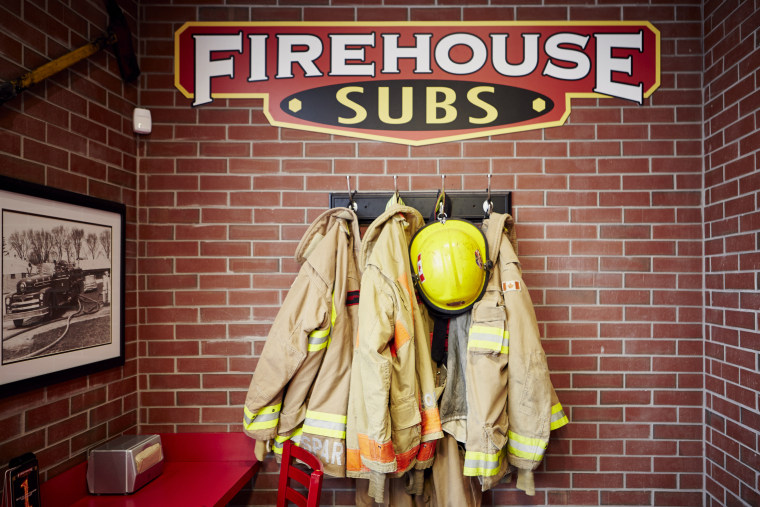 When you dine at Firehouse Subs on Valentine's, you can score a free dessert — either a brownie or a cookie — when you present this coupon. Firehouse Subs was founded by two former firefighters and serves hot subs at more than 1,100 locations across the U.S., Canada and Mexico.
Auntie Anne's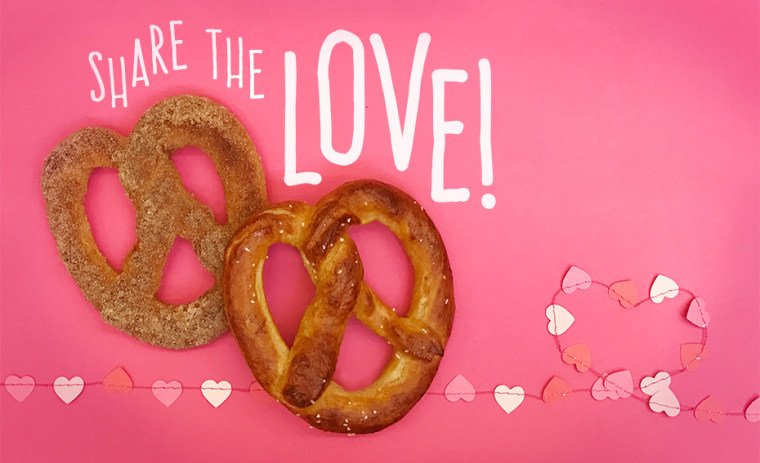 Share your love of pretzels with your valentine when you stop by Auntie Anne's on Wednesday. The pretzel franchise is offering a buy one heart-shaped pretzel, get one free deal for members of their My Pretzel Perks loyalty program. You'll need to download the app before Valentine's Day to take advantage of the offer. Auntie Anne's will be cooking up its heart-shaped pretzel in both original and cinnamon sugar flavors.
Quiznos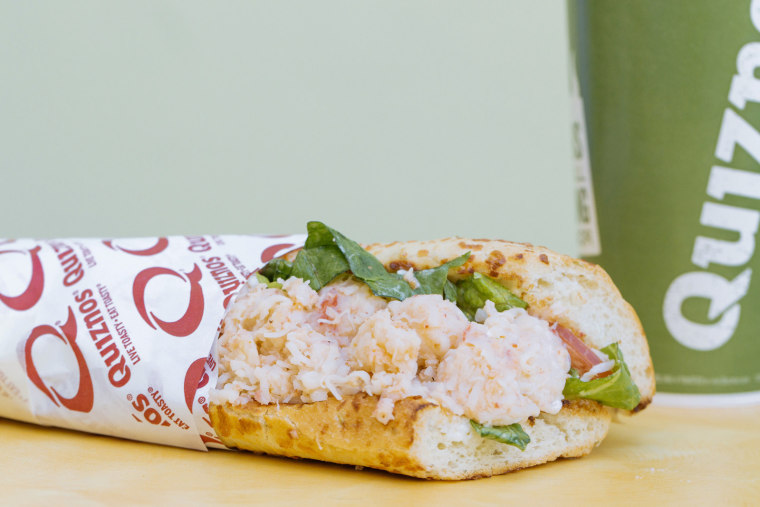 Quiznos is paying a nod to the lobster, which they say partners for life, this Valentine's. Members of Quiznos' Toasty Points loyalty app can get one, free 8-inch Lobster & Seafood Scampi Bake or Lobster & Seafood Classic sub with any purchase for two weeks beginning Feb. 14.
Schlotzsky's Deli
Feeling hot and bothered? Schlotzsky's is offering a free 3-ounce bottle of their Signature Hot Sauce with any $7 purchase. They recommend using the sauce to bake their very own Schlotzsky's Spicy Brownies.
Hooters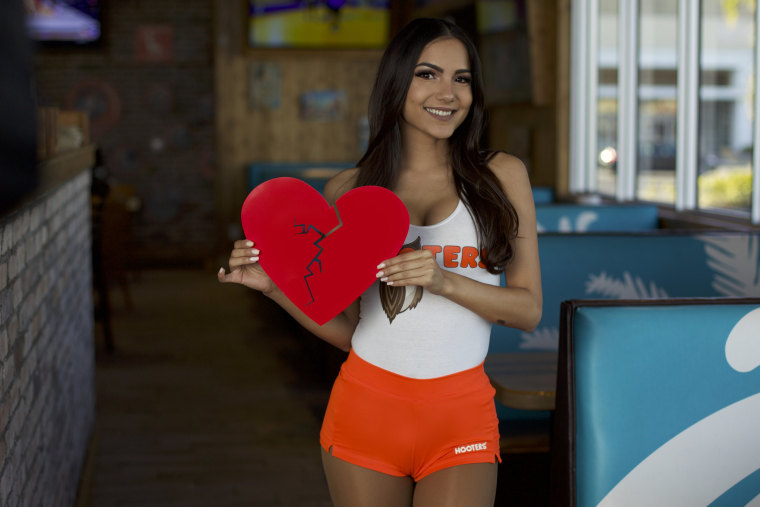 If this lovers' holiday sends you into a frenzy, Hooters wants to help you get rid of some leftover anger by letting you "Shred Your Ex." Destroy a former boyfriend or girlfriend's photo online (or in the restaurant) to get 10 free boneless wings with an order of 10 wings of any type.
Qdoba
Get ready to smooch for a freebie at Qdoba. The fast casual Mexican restaurant will grant guests a free entree with the purchase of any meal of equal or greater value when you kiss anyone, or anything, as payment. You'll also get a paper luchador mask to use for photos on social media using the hashtag #QdobaForAKiss. For each use of the hashtag, the restaurant will donate $1 to No Kid Hungry, a nonprofit working to end childhood hunger, up to $10,000.
KFC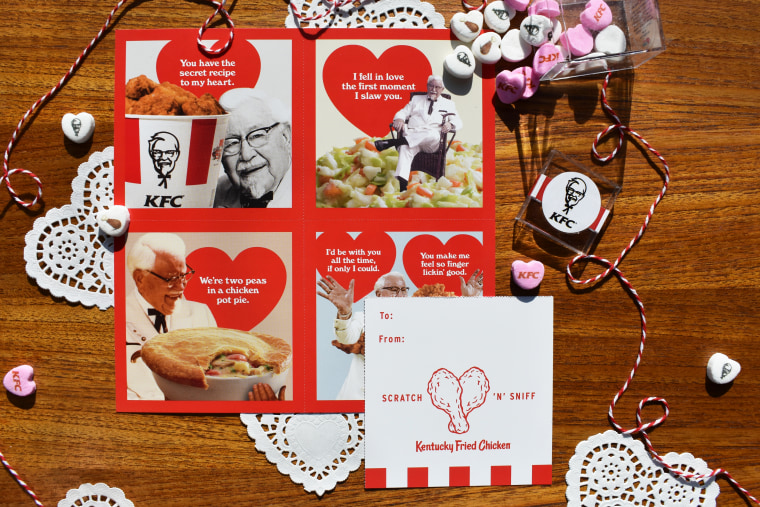 While you won't get any free grub at KFC this Wednesday, they are giving out Valentine's Day cards that, yes, smell like fried chicken! The scratch 'n' sniff cards all feature Colonel Sanders with cheesy lines like "You have the secret recipe to my heart" and "I fell in love the first moment I slaw you." You'll need to purchase a $10 Chicken Share meal, which boasts enough food for two, to take home one of the cards.
Long John Silver's
If you're looking for a freebie after Valentine's Day, check out Long John Silver's. The seafood chain says it's giving up Valentine's Day for Lent since the holiday falls on Ash Wednesday this year. Instead, they'll be celebrating the day after and reminding those still looking for love that there are "plenty of fish in the sea."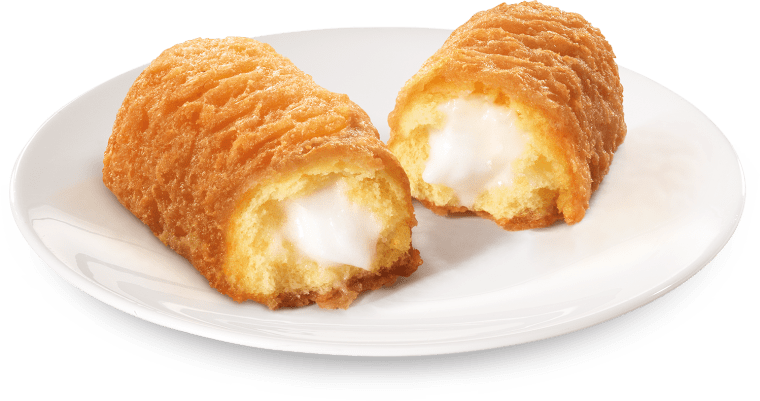 On Feb. 15, head to over to a Long John Silver's and tell the employee taking your order that you are "going fishing" to get a free deep fried Twinkie.
In case you want to pair some wine with your freebies, here are the best winter wines under $20 for Valentine's Day.