While outfielder Cameron Maybin has helped the Houston Astros get within one win of their first World Series title, he has also made an even greater contribution to the people of America ... in the form of free tacos!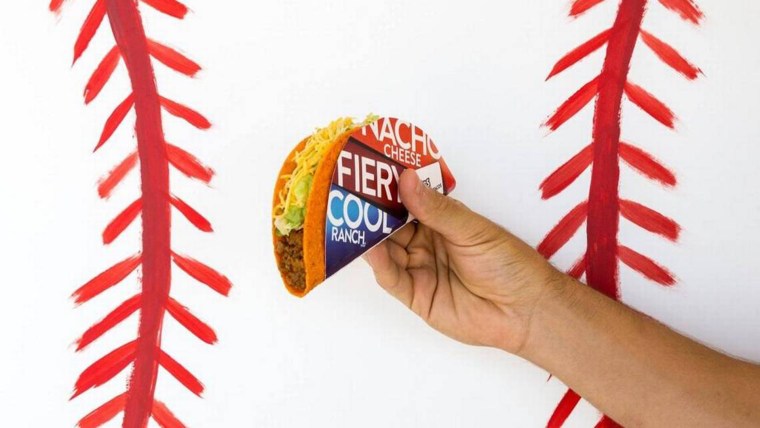 Taco Bell is giving away one free Doritos Locos taco per customer at all of its locations from 2 p.m. to 6 p.m. on Wednesday, Nov. 1 because of Maybin's stolen base in the Astros' 7-6 win over the Los Angeles Dodgers in Game 2 of the World Series last week.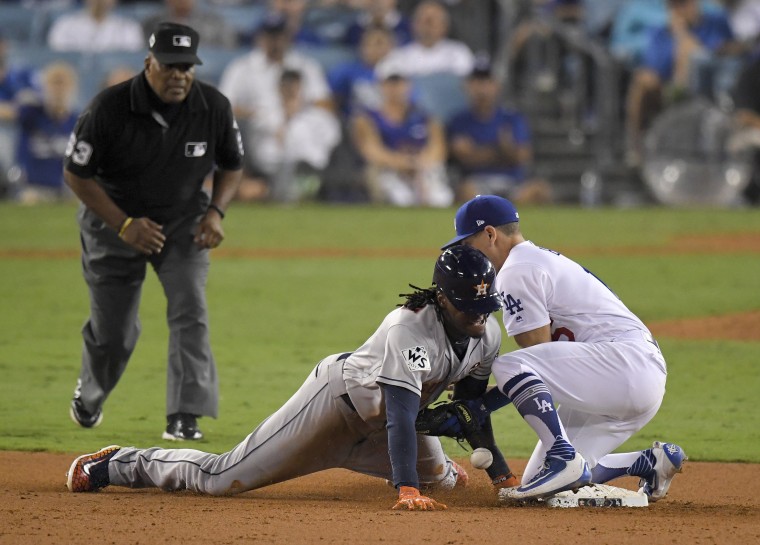 Maybin's stolen base is part of the chain's"Steal a Base, Steal a Taco" promotion. One taco per person will be given out for free "while supplies last," so you may want to make like Maybin and get there as fast as you can.
The Astros' outfielder joins Cleveland Indians shortstop Francisco Lindor (2016) and Kansas City Royals outfielder Lorenzo Cain (2015) as players who have given America the gift of free tacos at Taco Bell for registering stolen bases during the World Series.
Wednesday's free tacos also coincide with a pivotal Game 7 in the World Series after the Dodgers' win on Oct. 31 evened the series.
Either Maybin and the Astros will win their first World Series in the 55-year history of the franchise ... or the Dodgers will be world champions for the first time since 1988.
But thanks to Maybin, the rest of us are already winners today.
Follow TODAY.com writer Scott Stump on Twitter.