As Americans prepare for those last few cookouts of summer, a new investigation by Consumer Reports has found concerning levels of bacteria in hundreds of pounds of ground beef from across the country.
In an article titled "How Safe is Your Ground Beef?" Consumer Reports claims that you might be putting yourself at risk if you don't do some homework on how your beef was raised.
The report has several tips to make sure you are safely preparing and cooking your beef after analyzing more than 300 packages of beef from stores across the country.
1. Cook all ground beef to at least 160 degrees.
Anything under that temperature can potentially cause food poisoning by harmful bacteria. Unlike steak or roasts, where the bacteria tends to be on the surface, ground beef can have bacteria mixed throughout, which means you have to cook all the way through the middle of that hamburger.
2. Make sure to wash your hands thoroughly after kneading raw ground beef to make burgers or meatloaf.
Bacteria can remain on your hands and contaminate anything you touch in the kitchen, from the counter to other foods you are preparing. Also, keep any raw beef from touching other foods on your countertop.
3. Choose "grass-fed organic beef" whenever you can.
The report finds that beef raised as "sustainable," where the cows are grass-fed and free of antibiotics, contain less instances of harmful bacteria than "conventionally produced" ground beef where the cows are raised on feedlots, fed grain, and given antibiotics.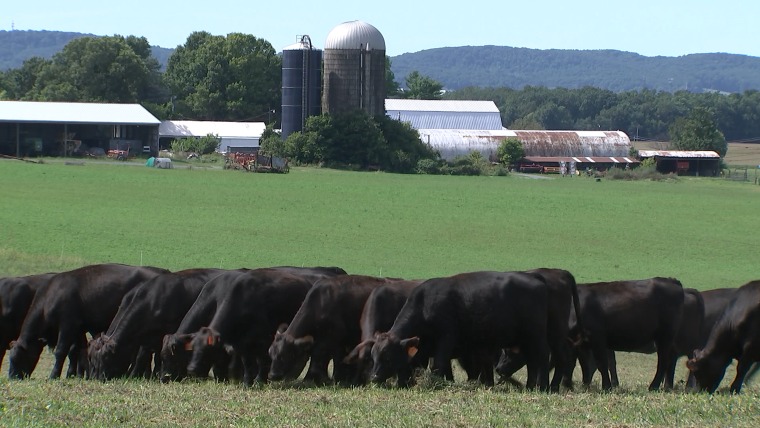 The average American eats 66 pounds of beef a year, with 42 percent of it being ground beef, according to industry statistics. Consumer Reports purchased 300 packages of ground beef from 103 grocery, big-box, and natural food stores in 26 cities across the country and tested it for five types of illness-causing bacteria. Out of the 300 packages, 181 were conventionally produced while the other 119 packages were categorized as sustainable.
The investigation found that 80 percent of conventionally-produced beef contained two of the five types of bacteria, while 60 percent of the sustainable beef was found to have two types of bacteria. The levels of two harmful bacteria, staphylococcus aureus and E. coli, were higher in the conventional beef because of how the cows were handled, according to Consumer Reports.
"We know that sustainable methods are better for the environment and more humane to animals. But our tests also show that these methods can produce ground beef that poses fewer public health risks," Urvashi Rangan, executive director of the Center for Food Safety and Sustainability at Consumer Reports, says in the report.
The beef industry and the U.S. Department of Agriculture took exception to the findings.
"With regard to food safety, we really don't see any differences in those two systems,'' Mindy Brashears, a professor of food microbiology and food safety at Texas Tech, told NBC's Tom Costello on TODAY Monday. "The beef industry in the US is safe. Whether it is a conventionally raised product, an organic or natural product — the consumer can have confidence that they have taken action to make the product safer over the past 10 years."
The USDA noted that none of the E. coli found in the beef by Consumer Reports was the toxin-producing strain that causes serious illness like kidney damage.
"Measures taken to improve ground beef safety include a zero-tolerance policy for six dangerous strains of E. coli, better procedures for detecting the source of outbreaks, improved laboratory testing, and more,'' the USDA said in a statement to TODAY. "We're proud to report that illnesses attributed to those items dropped by 10% from 2013 to 2014."