People hate on fast food because of its mysteriousness nature (What's really in those nuggets? How many times has that patty been frozen?), but there's no denying how delicious it is. Is there really anything tastier than a Big Mac? (Challenge me — I dare you.)
So today, on National Fast Food Day, celebrate your love of fast food — and eliminate those sketchy additives and heat lamps — by making it for yourself. Plus, staying at home is even more convenient than the drive-thru.
Alejandra Ramos, a food and lifestyle expert, shares one of the most popular restaurant-inspired recipes on Pinterest — a perfectly seasoned, hand-breaded, homemade version of Chick-fil-A's chicken sandwich.
RELATED: Could the Keurig for cookies be coming to a countertop near you?
Try Al Roker's homemade version of McDonald's barbecue-flavored McRib sandwich and you won't have to question the quality of the pork you're eating.
A classic recipe for comfort in a bowl — just made fresh.
East Coasters: No need to travel to the West Coast for this coveted culinary treasure. And West Coasters: No need to leave the house.
RELATED: Fast-food face-offs: Does it look as good in real life as on TV?
You can make a mouthwatering version of the deep-fried sandwich with a cult following that's just as tender and juicy, but a little healthier, at home. An overnight buttermilk marinade and super-seasoned batter take it to the next level.
This DIY take on McDonald's Shamrock Shake only requires five ingredients and you can make it year-round. Just make sure to make a big batch so your friends don't get green with envy.
RELATED: Nutella burger has McDonald's fans in Italy going nuts
Si quieres Taco Bell, then make it for yourself. The ingredients will be fresher and it'll probably be a lot crispier, too.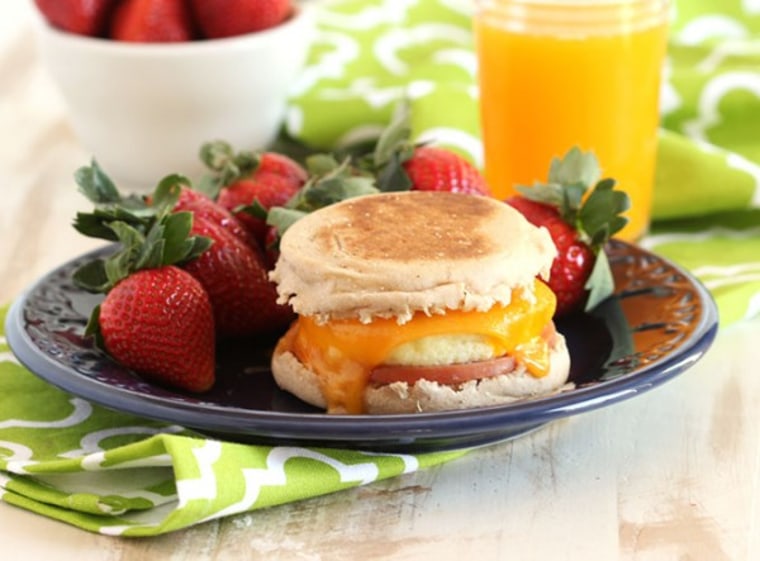 This Egg McMuffin copycat is so simple to whip up and freeze, you'll never make a drive-thru run again.
Drum up feelings of childhood nostalgia with a bite of this classic, golden brown, piping hot treat.
RELATED: Homemade Trader Joe's Cookie Butter
Fresh ingredients, made to order, assembled just the way you like them — but stored in your own fridge, ready to be piled into your own bowl.