Here's what you need to make applesauce at home: apples, water, a big, heavy pot, and some time. Most of that time is hands-off. You don't even have to peel the apples. The payoff is the best applesauce you've ever had in your life, a game-changer that's satisfying enough to enjoy for dessert, but also a no-guilt addition to the lunch box roster. If you have kids, they will love it, and you can probably rope them in for assistance as you make a batch.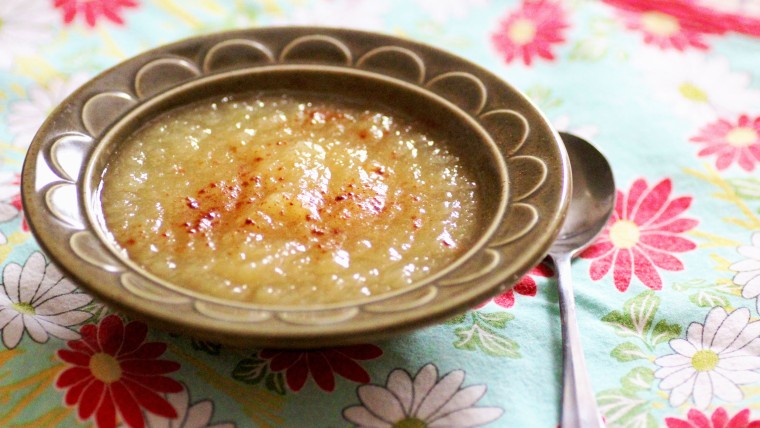 Apple varieties harvested in the summer don't tend to keep as long as ones harvested in the fall, so they're perfect for snapping up in large volumes and cooking into sauce. You can even mix a few varieties of apples for a more complex flavor. Every batch winds up having its own personality, which is part of the fun.
I like to cook the apples with their skins on; if the apples are red-skinned, the sauce will have a pleasing rosy hue. It's preferable to do this skin-on method with apples that haven't been sprayed with pesticides. If you happen to have an apple tree on your property or know someone who does, this is the best source for such apples, but you can also ask for seconds from a vendor at your farmers market. They won't be pretty, but they'll be cheaper, and they'll taste just as good.
I pass my cooked sauce through a food mill, which yields a silky-smooth applesauce. But pushing the cooked apples through a colander set over a big bowl will work just fine. If you prefer very chunky applesauce, peel the apples before cooking them and mash them with a spoon or a potato masher right in the pot.