To celebrate National Wine Day, Kathie Lee and Hoda are trying out the trendy drink that gained popularity last summer, "frosé." Nicknamed the "Adult Slush Puppy," it's a cocktail made of rosé wine, strawberries, vermouth and ice.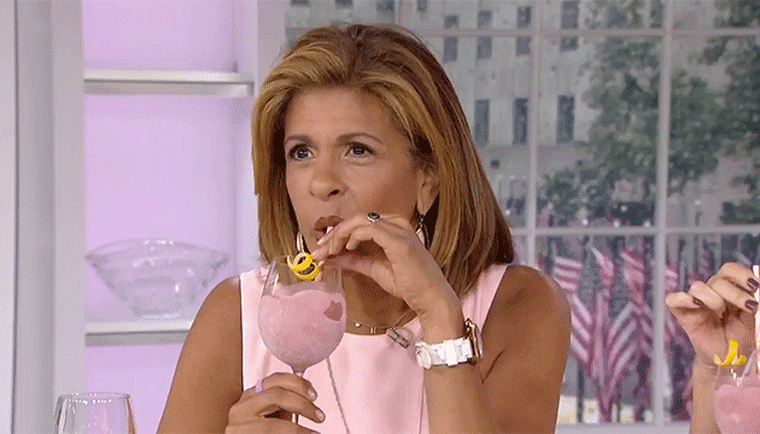 Here's how to make it:
1. Pour the rosé into a zip-top bag and place it in the freezer.
2. Put strawberries in a heatproof bowl with the sugar and cover.
3. Place over a pan of barely simmering water for about 1 hour, until all of the juices have run out of the strawberries.
4. Pour the frozen rosé and strawberry juice into a food processor, add vermouth, and blend to a slush.
5. Pour into a glass and enjoy!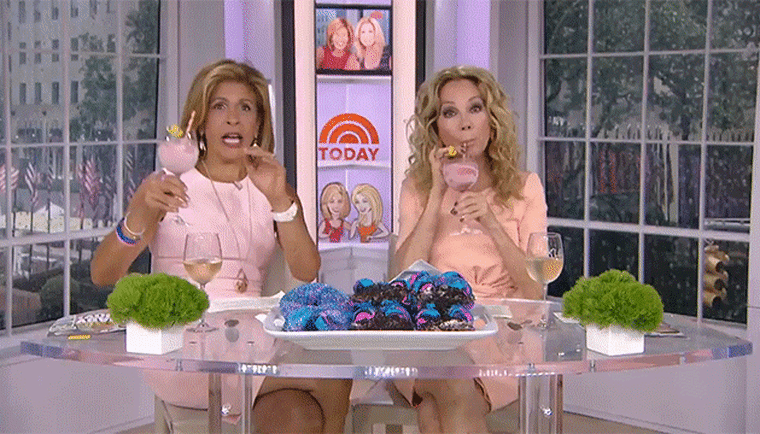 RELATED