Throwing together a quick fruit salad is easy, sure—but it's worth taking the time to choose the perfect combo of fresh fruits, from plump berries to kiwi and even star fruit. Then mix up a zingy dressing, and a simple standby becomes a dessert to remember.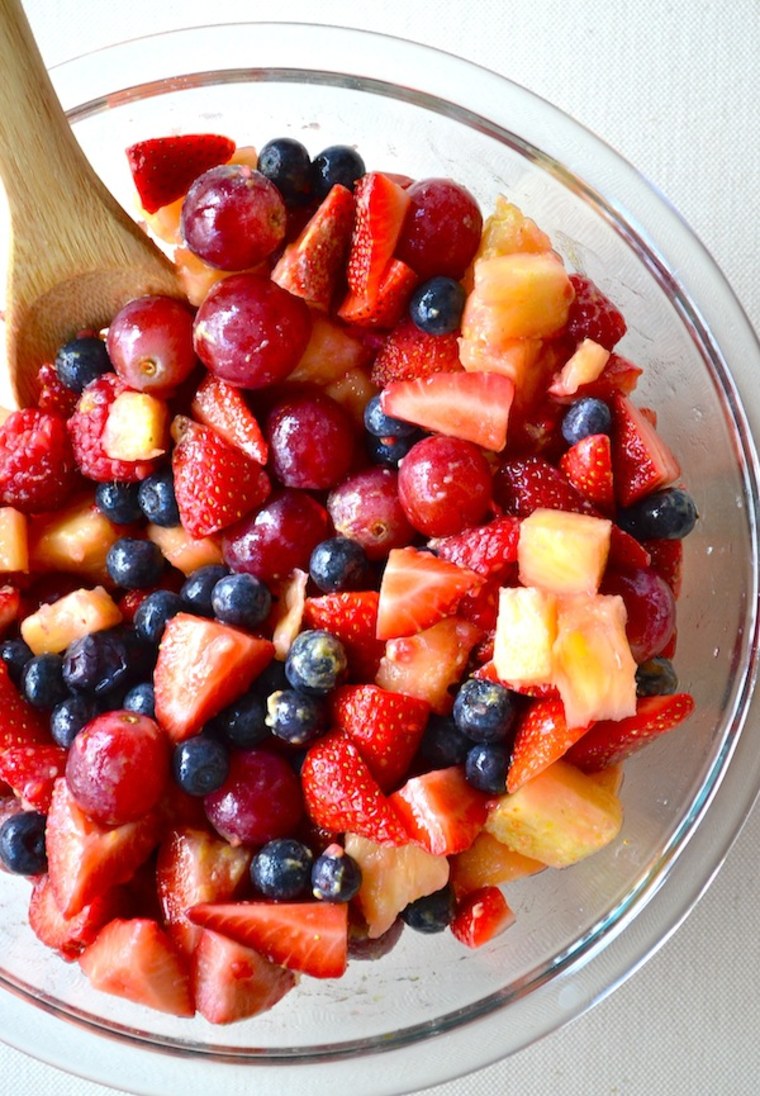 The hidden ingredient in this juicy, berry-jammed fruit salad? Dry, instant vanilla pudding mix. Just sprinkle it over the fruit and stir for an extra flavor punch.      
Fruit salad with lime-mint dressing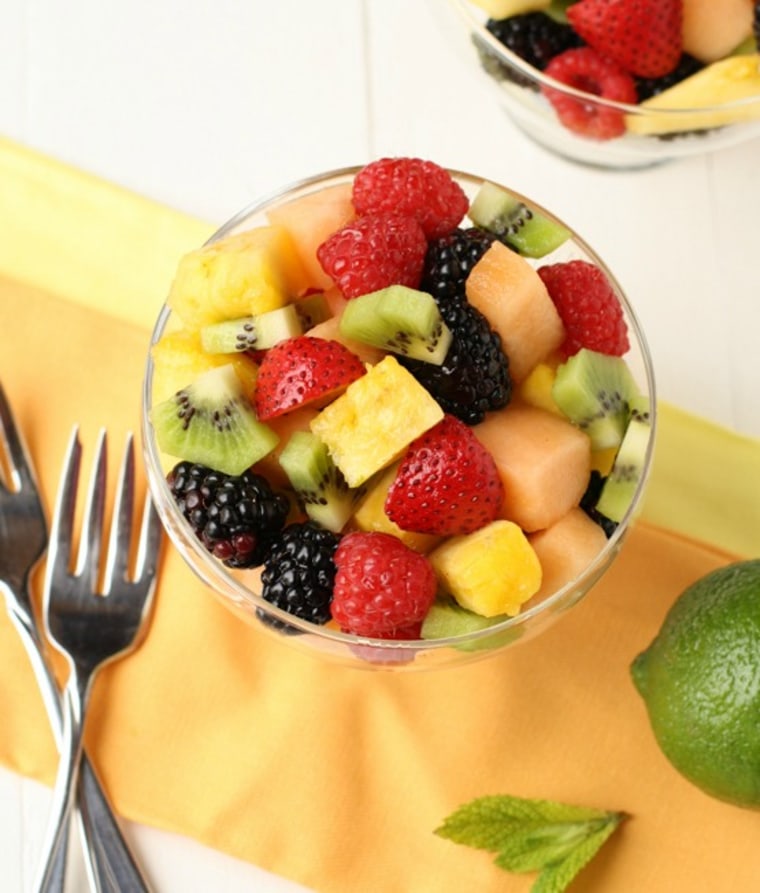 Subtly cool with a citrusy kick, the simple-syrup-based dressing in this recipe will enliven any fruits you choose to combine in your custom-mixed salad.  
Fruit salad with watermelon-mint dressing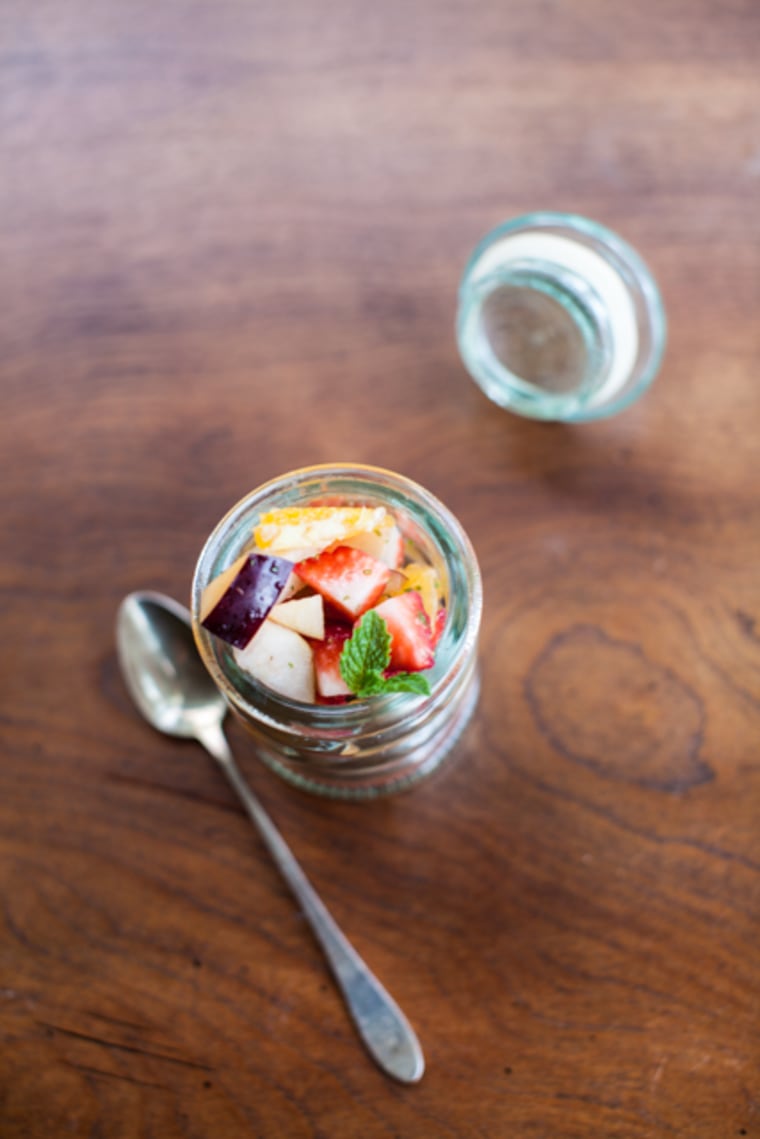 Nothing says warm weather like juicy watermelon and fresh mint. Together, they make an ingenious dressing for this fruit salad, made with plums, pears, apples, strawberries and oranges.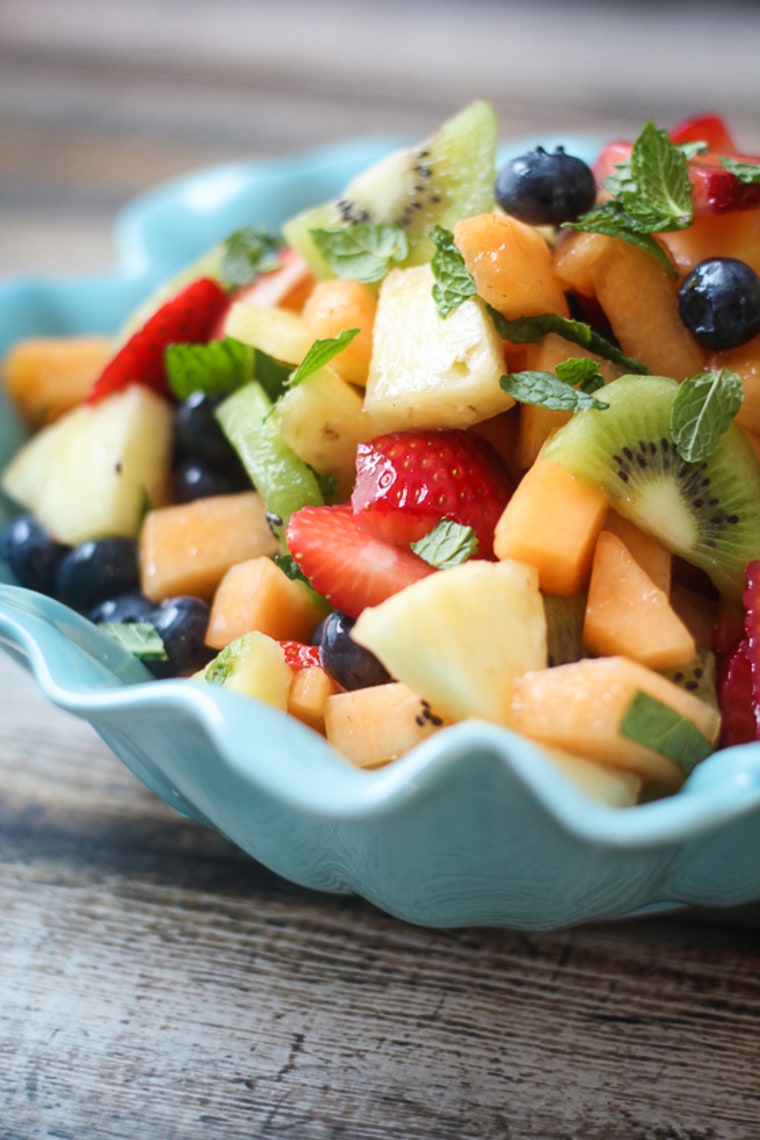 A Limoncello dressing: Surely one of the best things ever to happen to a fruit salad.
Tropical fruit salad with sweet and spicy dressing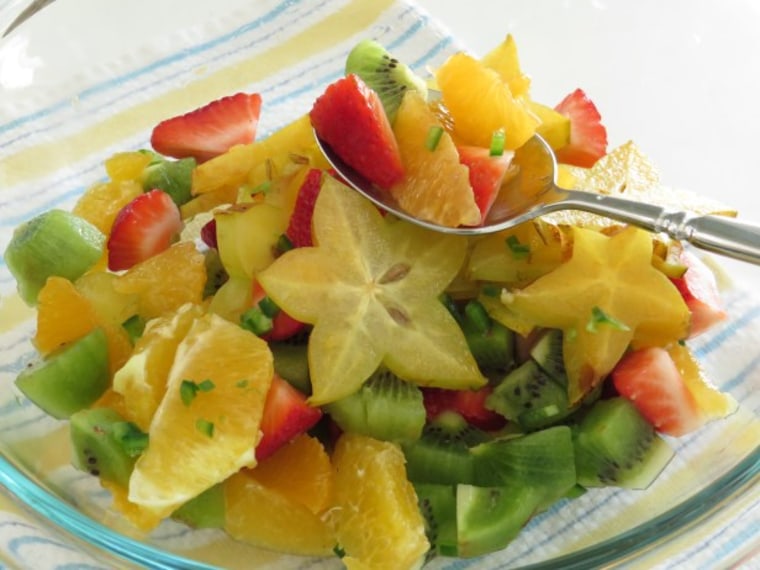 Adding heat and spice to a tropical fruit salad makes perfect sense, and this recipe nails it with a vibrant dressing of honey, lime, jalapeno and ginger.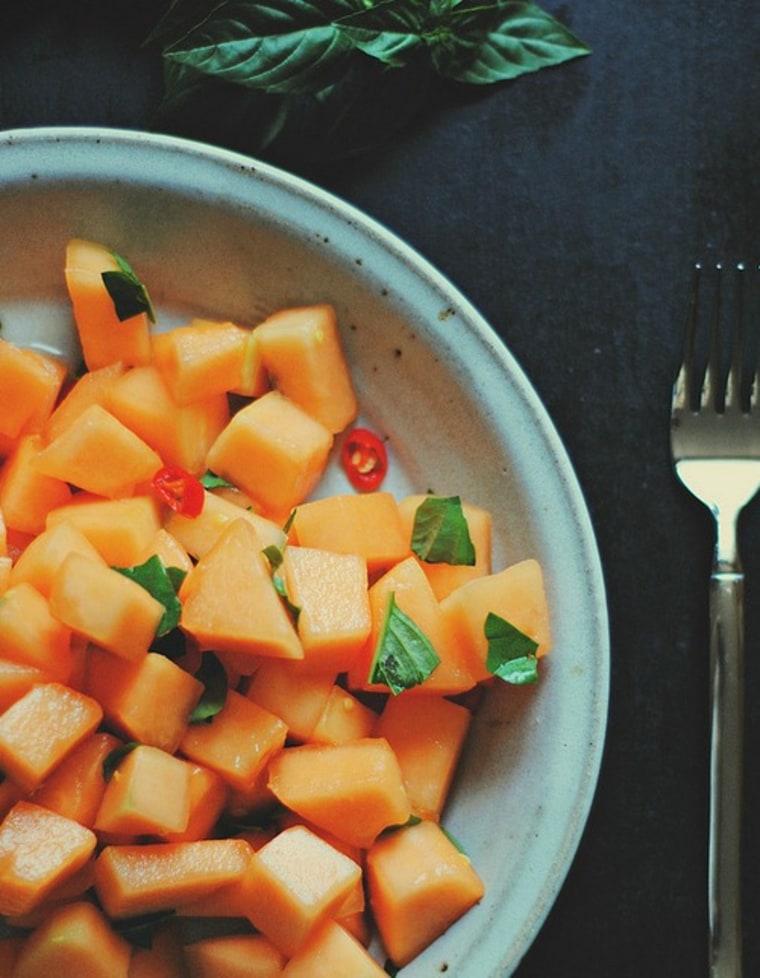 Fish sauce in a fruit salad? Better believe it. Throw in some basil, chili and lime, and you've got a dressing that gives a whole new dimension to a bowl of chopped cantaloupe.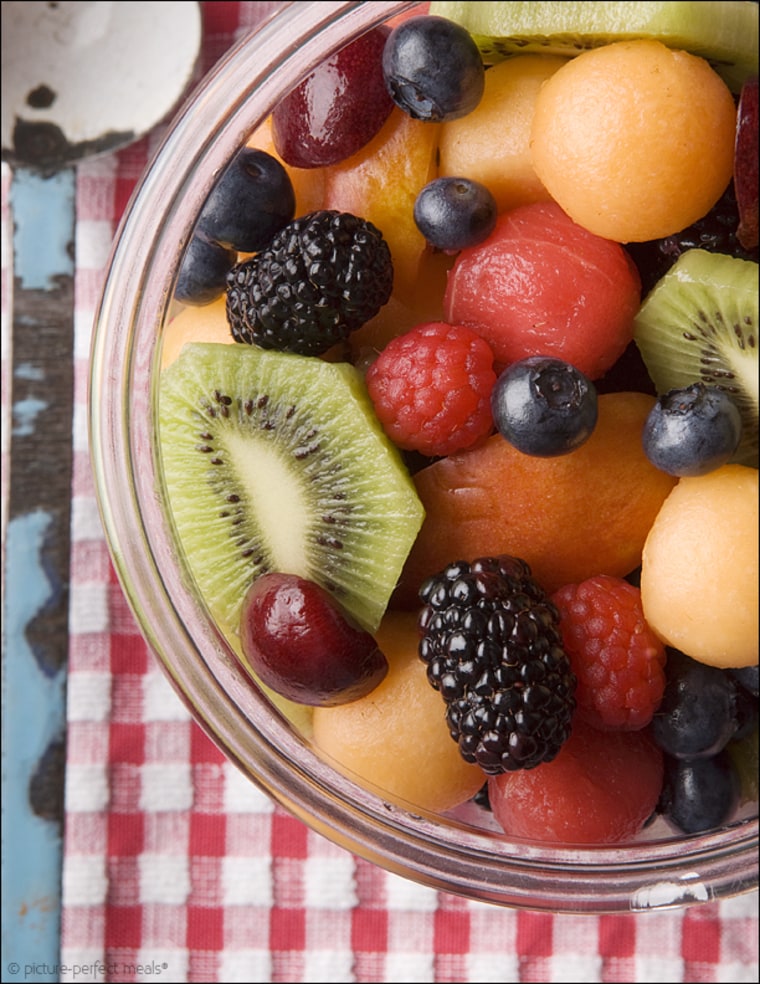 Three simple ingredients—orange juice, lime and sugar—perk up this combination of fresh fruit with little effort.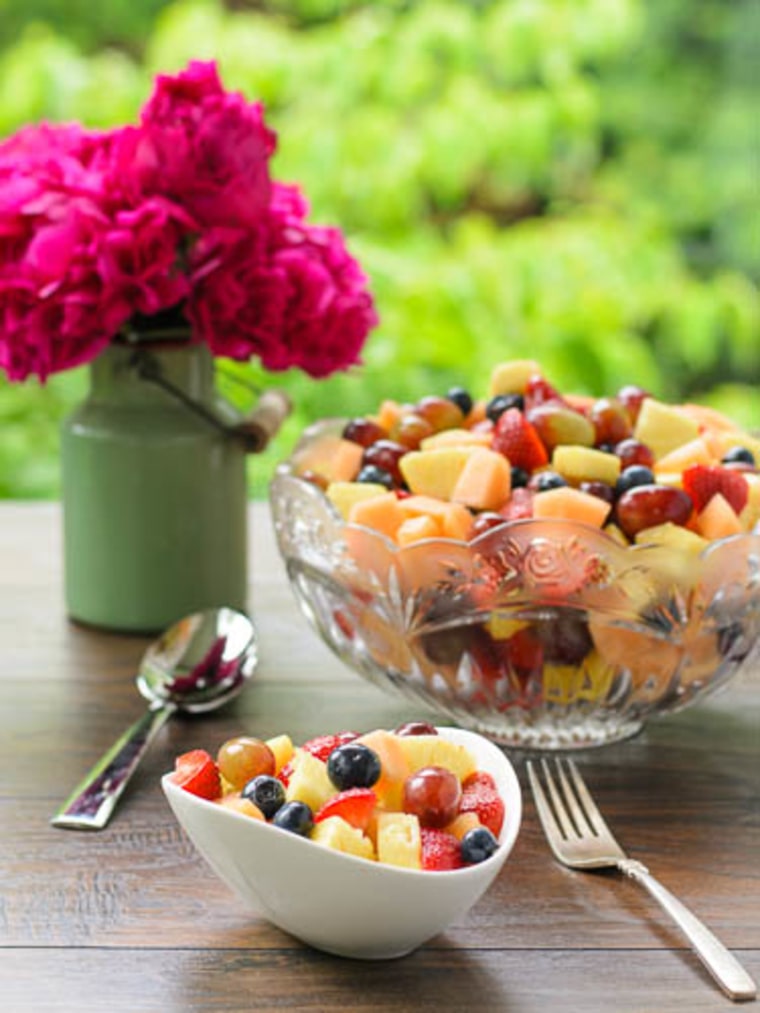 Ditch the champagne flute, and gently pour the chilled, sparkling wine-infused dressing in this recipe over the juiciest fruits you can find.