A delicious and adorable Pinterest trend is taking over the party scene and flipping over the standard dessert table: the doughnut wall!
But doughnut worry, we've got you covered with easy step-by-step instructions from TODAY Food Tastemaker Alejandra Ramos for how to make a doughnut wall.
The doughnut wall — a brilliant concept dreamed up by famed caterer Peter Callahan who created one for Savannah Guthrie's 2014 baby shower — will make your wedding, birthday party or holiday celebration so much sweeter!
RELATED: Doughnut walls?! 17 wedding food trends we're loving
How to make a doughnut wall
Here's what you'll need:
A standard wooden pegboard
Spray paint
A drop cloth
Measuring tape
A black marker
Metal pegboard hooks or small wooden dowels
Doughnuts!
Step 1: Spray paint the pegboard and let it dry overnight.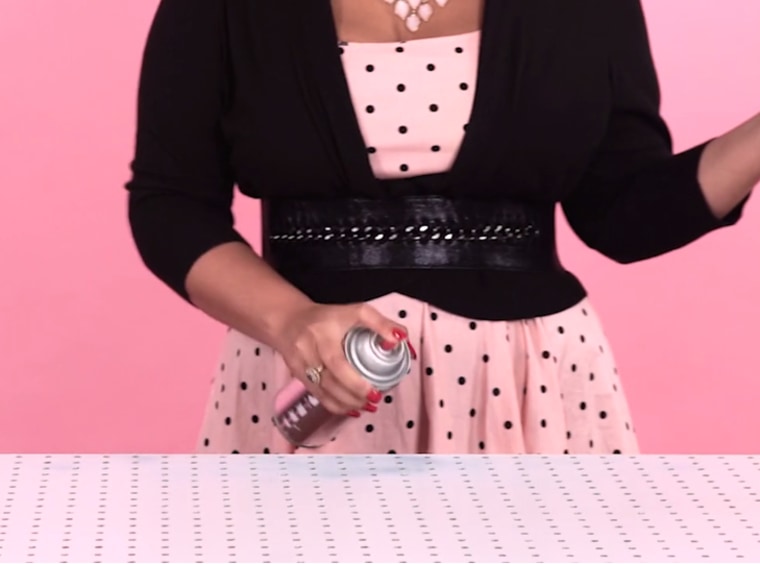 Step 2: Add the hooks.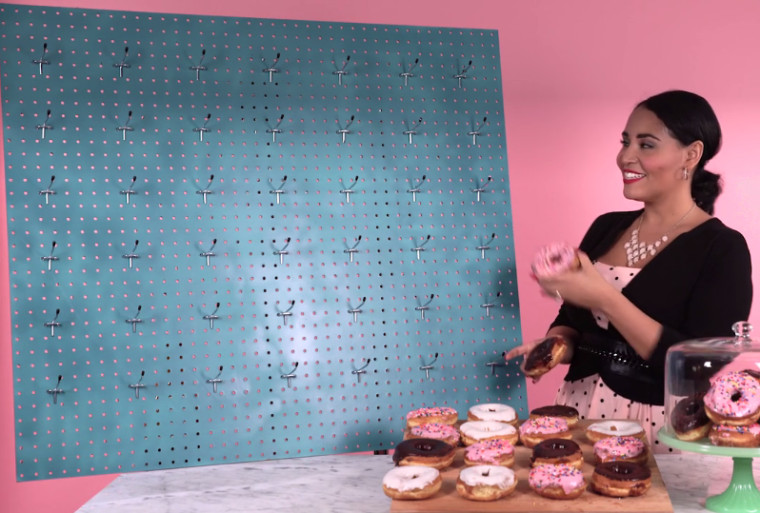 This step takes a little measuring and a little math to make sure all of the hooks are evenly-spaced.
Step 3: Hang the doughnuts.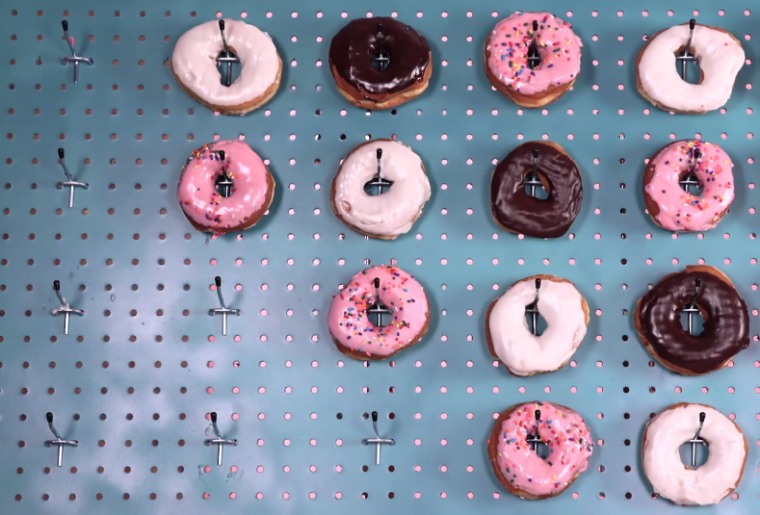 Add a few sweets to your scene, and you're ready to roll.
RELATED: Crazy doughnuts you need to check out, because we're obsessed!
And the best part? The next morning, you can replace the inevitably eaten doughnuts with bagels, and you've got yourself a very good-looking breakfast.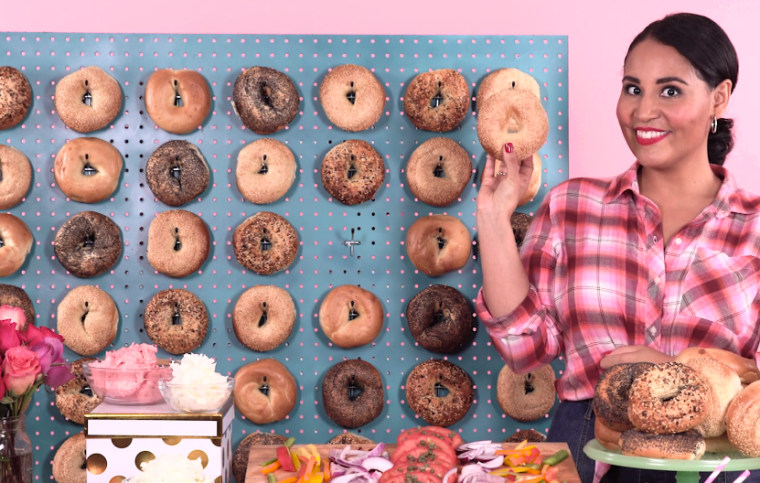 You can be sure that these walls doughnut disappoint. (Okay, sorry, we're done with the doughnut jokes now. We promise.)