The Northeast is getting hit hard with its second winter storm in less than a week. After Riley, some homes are still without power. But as Quinn bears down, many are preparing for potential heavy snow, strong winds and severe coastal flooding.
If you've already stocked up after a big trip to the grocery store, or you're just hunkering down with whatever leftovers made it through the last blizzard, here are seven tips to keep your food safe and your family fed during a severe storm.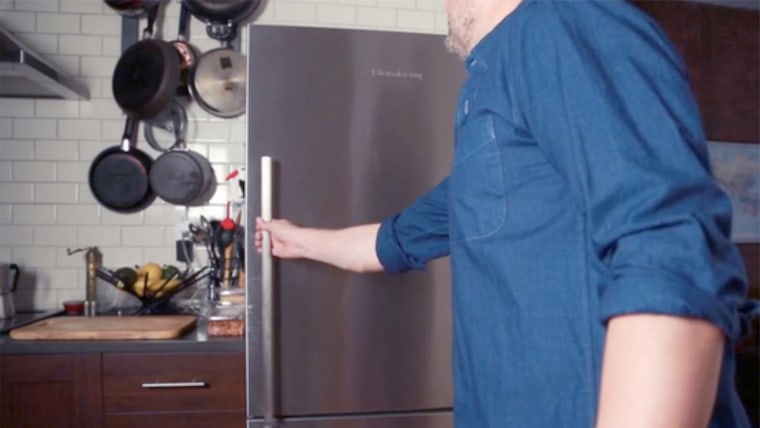 1. Stock up on food that will be safe to eat without power. If you can still safely get to a store, keep in mind that easy-to-eat items such as granola bars, shelf-stable milks, cereal, water, canned beans, mixed nuts, bread and spreads like peanut butter are often available at convenience marts or drug stores. Many people might be flocking to grocery stores but you can potentially avoid large crowds.
2. Fridge on the fritz? Use the washing machine. Fill your washing machine with ice and place your perishables inside to keep food colder longer. When the ice melts, it will drain into the pipes just as water would while doing a load of laundry.
In addition to building a food safety kit with emergency food supplies and non-electric cooking devices, the U.S. Department of Agriculture's (USDA) Food Safety recommends following these guidelines in the event of a power outage to keep food fresher longer and how to tell if food is still safe to eat.
3. If you're not eating it today, then freeze away. The USDA recommends freezing items you would typically refrigerate (like dinner leftovers, fresh meat or poultry) so they will stay cooler for longer if you do lose power.
4. Place meat and poultry to one side of the freezer or on a tray. This will help prevent cross contamination of thawing juices. Also, group similar foods together in the freezer to create an "igloo" effect and insulate your goods.
5. Use dry or block ice to keep the refrigerator super cold. Fifty pounds of dry ice should keep a fully-stocked 18-cubic-feet freezer cold for up to two days, so you'll be able to enjoy those foods for longer.
6. Check the temperature inside of the refrigerator and freezer. Discard any perishable food (things like meat, poultry, seafood or leftovers) that has been left above 40 degrees for two hours or more. Not sure how cold your food is? The USDA recommends keeping appliance thermometers in both the refrigerator and the freezer so you can easily determine whether the produce is still OK to consume.
7. Toss any food that has an unusual odor, color or texture. If it just doesn't feel, look or smell right, trust your instincts and don't eat it. If food feels warm to the touch, you should toss it. Each food item should be thoroughly checked individually before eating.