In January of 2012, I set myself a challenge. I would go an entire year without eating processed food. All foods are processed, of course, at least to some degree—cooking is a kind of process, as is dicing, heat, fermenting, and preserving. But for reasons related to the environment, economics, and my health, I wanted to find the line—to answer the question: What makes food too processed?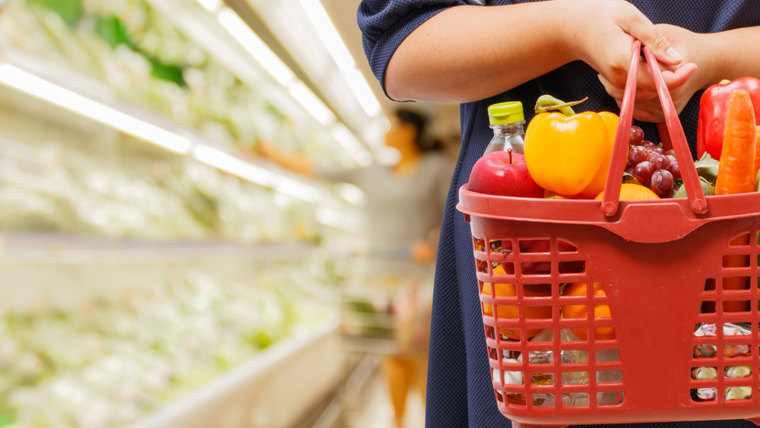 For the purposes of my year, a food was unprocessed if I could theoretically make it in my own kitchen. I ground wheat berries into flour but couldn't sift out the endosperm—no refined flours. I helped a beekeeper gather honey and used my food processor to grind nuts into butter, but I didn't refine sugar, stock up on chemicals, or mix emulsifiers.
Related: How to order a healthy smoothie
A year of eating unprocessed completely changed my relationship to food. Mostly, I just eat better food. Better for me, but also better tasting—and better aligned with my values and more invested in the place that I live. I eat real foods, so I'm usually full—which means I have more energy and focus.
Much of my year unprocessed unfolded in the grocery store, as I fretted up and down the aisles, muttering over ingredient labels. It takes time and effort to get going, but it quickly becomes second nature. Here are some unprocessed shopping tips to get you started.
Read the label.
No matter where you shop for food, read the ingredient label on every item you buy. The simple act of turning a package or carton over to peer at its underbelly might be enough to change your mind about buying it. Of course, the best and easiest way to shop unprocessed is to buy foods without ingredient labels—bananas, avocados, oranges. The second best is to buy packages containing just one ingredient—rolled oats, milk, honey.
Beyond that, look for ingredient labels with words that you understand. If you don't recognize an item on an ingredient label, figure out what it is. You can Google it, or consult the Chemical Cuisine app, published by the Center for Science in the Public Interest—download it for free on Android or iPhone. (They also publish a print guide.) Enter an ingredient and you'll find out what it's made of, where it comes from, and what it's used for.
Shop the sales.
When you're on a budget, spending locally can be a stretch. Food cooperatives usually have seasonal sales, as do farmers markets—and seasonal produce will be always be cheaper than out-of-season. Whenever your local market has a sale, stock up on yogurt, corn tortillas, or almond butter. Well, don't just stock up on my favorites—get whatever you eat consistently and make some space in your cabinet or freezer.
Buy (and cook) in bulk.
Buying food in bulk is often cheaper—and it creates less packaging waste. To save money and time, prepare food in bulk. Roast a big batch of vegetables at the beginning of the week. Make dried beans in a crock pot. Make a big batch of grains, or keep corn meal on hand to make quick-cook polenta.
Related: How to order a healthy salad: 8 smart tips for what to eat and what to avoid
Know yourself.
I have a raging sweet tooth, so I always have something sweet at breakfast—often fruit, maybe with local honey in plain yogurt. Find regular, healthy ways to satisfy your cravings—and keep those ingredients on hand. If you need a salty fix every day, make homemade kale chips or roasted sweet potato fries.
Find favorite brands.
You'll start to recognize—and appreciate—food companies that don't add wonky ingredients to the foods they sell.
Join a CSA
I think Community Supported Agriculture programs offer the best organic and local bang-for-your-buck. (And many CSA programs offer cooking support or at the very least, ideas—my CSA share also comes with a weekly newsletter featuring recipes based on vegetables from that week's share. Boom!)
Plan ahead.
The answer to the question of what makes food too processed will be different for every eater. Set up your too-processed parameters before you go to the supermarket. Make a shopping list and try to stick to it—an endeavor that'll be easier if you shop at markets that are trying to sell you reasonable foods instead of cheap, high-profit edible items. Surprises happen. If you discover an unexpected and unwelcome ingredient in a food you just have to buy—if something stubborn inside you kicks and says, I am not going to give this up—then don't. Go home, think it over, and plan an unprocessed alternative.
Megan Kimble is the author of Unprocessed: My City-Dwelling Year of Reclaiming Real Food. She lives in Tucson, Arizona.