It's time to celebrate — er, spend a lot of money— during Amazon Prime Day and this year Whole Foods shoppers can reel in the deals, too.
This summer, Amazon's big day kicked off yesterday, Monday, July 16 and lasts for 36 hours through today. This is the first Prime Day since the internet giant purchased Whole Foods, so now the grocer is also offering Prime Day deals in store.
To cash in (and save up), you have to be a Prime member so you can scan your Prime Code at the store within the Whole Foods Market or Amazon apps. You can also provide the phone number linked to your Prime account.
Related: 10 free or discounted Amazon services to take advantage of on Prime Day
Prime members who spend at least spend $10 in a single Whole Foods transaction (that's one, well-plated salad bar lunch, folks) between July 11 and July 17 will receive a $10 credit automatically applied to their Amazon account, which can be used online during Prime Day.
That's just enough to get the new, top-rated cutting board you've been lusting after.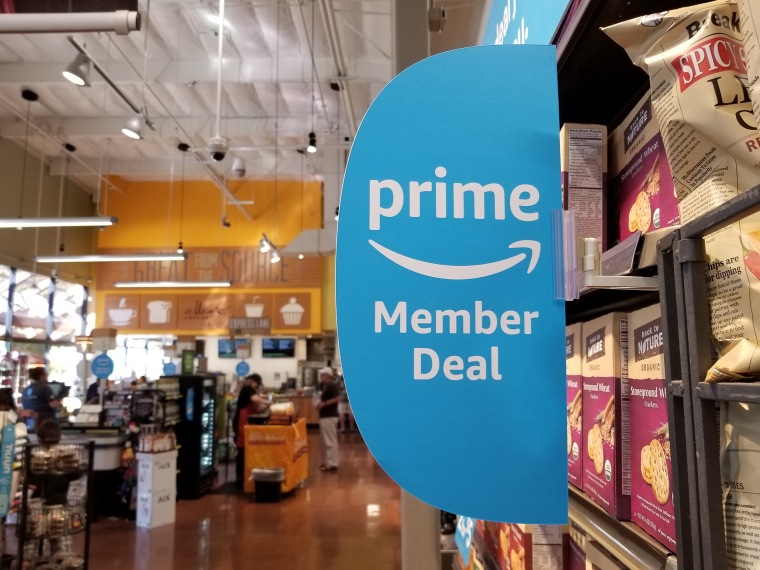 If you haven't signed up for grocery delivery from Whole Foods via Prime Now, you can receive $10 off of your first order if you shop at Whole Foods before July 17 — and then you'll score an additional $10 to use toward a future food order.
In addition to these discounts, Whole Foods also has a list of rotating deals on seasonal items. From this Wednesday through the end of Prime Day, specials include two containers of organic strawberries for $5; air-chilled boneless chicken breasts for $4 per pound and buy-one-get-one free breakfast items, like Allegro coffee and cereal.
And if you're just itching to buy some non-perishable goods during your weekly grocery trip, Amazon will also be offering deals on its Alexa-enabled devices, like the Amazon Echo, in Whole Foods stores across the country.
Find out more info on all the deals you can score during Amazon Prime Day here.
This article was originally published on July 10, 2018.