/ Source: TODAY Contributor
You know when the Powerball jackpot gets up there and you start thinking about all the ways you'd spend all that money? That's kind of how we felt when we heard about the Starbucks for Life sweepstakes, which is back this week for the third year now, and runs through January 16.
RELATED: Want more bang for your Starbucks? We tested 8 money-saving hacks
If you're the one of the seven lucky lifetime winners, you'll receive a daily credit for one food or beverage item, every day, for 30 years.
The credits expire daily, which means they don't carry over and accrue. Also in the fine print: They're not eligible for alcoholic beverages (yes, some locations serve wine and beer).
RELATED: Starbucks unveils its first official boozy creation: The Espresso Cloud IPA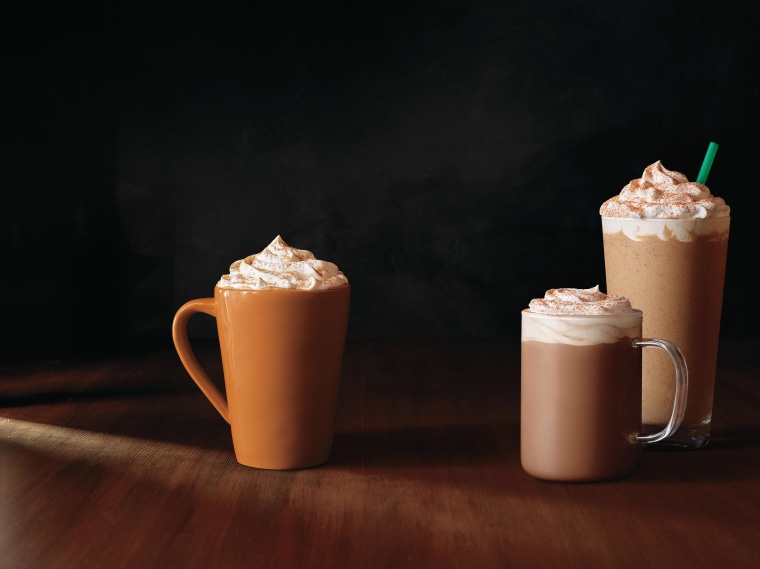 It made us wonder: How could you best max out this benefit?
The site Caffeine Informer has chronicled the most expensive Starbucks drinks ever ordered—including a $102.04 White Mocha Frappuccino with 102 extra shots, five bananas and a hit of protein powder.
That's pretty intense, of course, so if you hypothetically won and were looking to order something a little more, um, practical, the best way to get the most bang out of your daily credit is probably by eating free. (Plus, if you read the fine print, the winnings are good for food and "standard menu beverage items." That is, they're onto your idea of ordering the 102-shot secret-menu concoction and have already shut it down).
RELATED: Go off the menu with these 8 secret Starbucks drink ideas
We don't see anything in the rules, though, about seeking a location that serves the "evening menu" of small plates items, which can cap out around $7.95 — and gorging every night on things like truffle mac n' cheese, chicken skewers or artichoke­–goat cheese flatbreads.
Second to that, it would be probably be wise to burn up those credits on free lunches, which tend to run about $6.45 for things like a Turkey Rustico Panini.
After that, to get the most out of your hypothetical Starbucks jackpot, it's onto the lattes and Frappuccinos, in venti size — of course! — for a value of up to about $5.25, or the trenta (extra large) size of select drinks, such as iced coffee and iced teas (up to about $4.45).
RELATED: 4 'secret' Starbucks drinks and the correct etiquette when ordering them
And it all adds up: Starbucks says the grand prize is worth an estimated $54,000.
Previous winners include David, of Sacramento County, California, who used to always order an Iced Americano with peppermint and extra ice, but now vows to "try everything on the menu." Larry, from Chicago, is actually a tea drinker and now orders a trenta unsweetened iced green tea every day. Mary, of Portland, Oregon, who usually orders a Grande No-Whip Peppermint Mocha or a dark roast, but sometimes she'll buy a breakfast sandwich for a homeless person, she tells the company (right on, Mary!). In the past, winners have also received a 10k hammered-gold card, worth $5,000 in itself.
First, of course, though, you have to win. So how do you play? Basically, you need to collect all the game pieces in a row on a digital game board.
From now through January 16, Starbucks Rewards members in the U.S. and Canada can earn game plays when making a purchase using a registered Starbucks card or mobile app, then redeem plays or collect digital pieces by logging onto starbucksforlife.com.
Oh yeah, and there are other prizes besides the big jackpot, too, including Starbucks for a Year (45 winners), for a Month (250 winners), or for a Week (800 winners). Let's be honest, we'd take any of them.