Even if you haven't had a chicken wing since the Super Bowl, get ready to crave some: They are all over Twitter right now, thanks to a how-to video.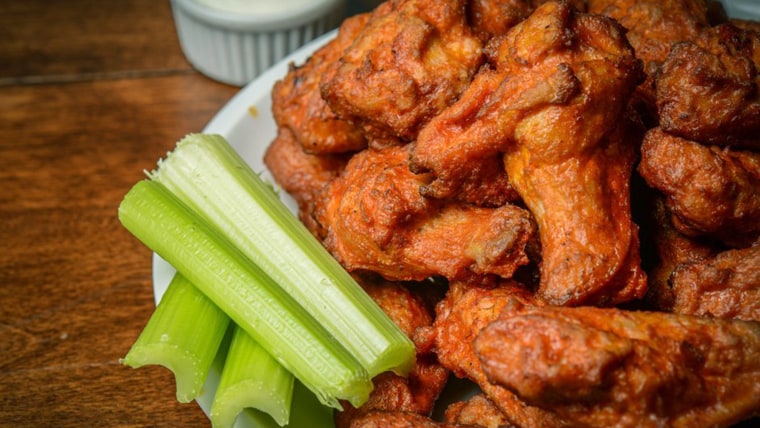 Boasting a "simple technique that will change the way you eat chicken wings forever," a new tutorial from Business Insider tells us "you've probably been eating chicken wings all wrong" and offers "the right way to do it."
Of course, the internet was not having it.
People, including Buffalo, N.Y., natives, were quick to slam the look of the wings — which are breaded, not saucy, do look a bit pale and undercooked, or even "boiled" as some commenters noted.
They also took to task the line about how this method — which basically involves tearing off the cartilage and squeezing out the bones — was the "most efficient way" to eat wings.
Of course, we here at TODAY Food have opinions on the subject and humbly offer up another alternative in the debate.
When Dan Pashman, host of Cooking Channel's "You're Eating It Wrong," stopped by TODAY, he showed Matt Lauer his "meat umbrella" technique.
He divides wings into two types: mini drumsticks and "flats." While most of us go for the drumsticks, "flats are where it's at," Pashman said, as they have more meat, and as Matt noted, the "flats" tend to be more tender.
But most of the meat on this part of the wing is trapped inside, between the two parallel bones.
So Pashman holds the flat chicken wing upright on the plate, squeezes the wing tight on top, presses downward and slides the meat right off the bone.
He also offers up a simpler "bone splitter technique," in which you "grip it and rip it," pulling out the bones sideways, to give you "unfettered access to meat."
Honestly, though, when you're eating wings, there's nothing wrong with just eating them off the bone and getting sauce everywhere — it's part of the experience. So, sure, the next time wing night rolls around, offer up your newfound knowledge to friends at the bar. But the minute you start overthinking it, just stop and go for it.