If anyone knows how to take care of a grill, it's pitmaster Chris Lilly, vice president and executive chef of Big Bob Gibson Bar-B-Q in Decatur Alabama and multi-time grand champion at the barbecue competition Memphis in May. When Lilly was at TODAY to demonstrate how to make a simple five-ingredient grilled chicken recipe, we als asked him to share his top tips for cleaning and maintaining your barbecue and his answers couldn't be simpler. Just follow these three simple steps when you fire up that bad boy.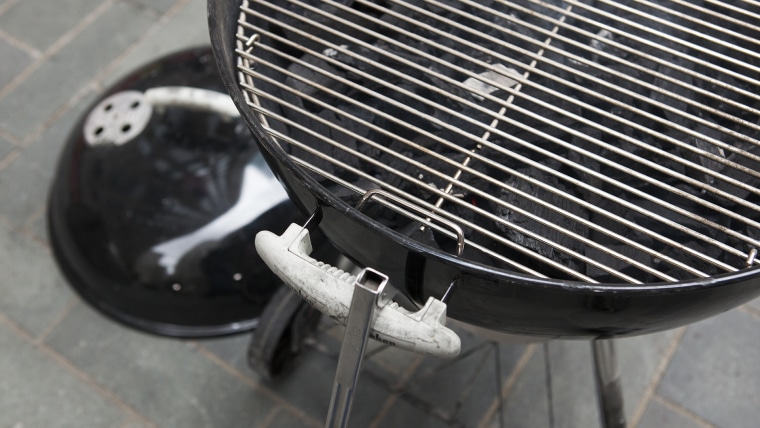 Brush grates before and after grilling: Each time you use your grill, scrub the grates with a wire brush prior to lighting it. Clean it again after grilling, but wait until after you've eaten rather than cleaning the grill right after cooking: "This gives the charred bits a chance to crisp up and flake off," Lilly explains.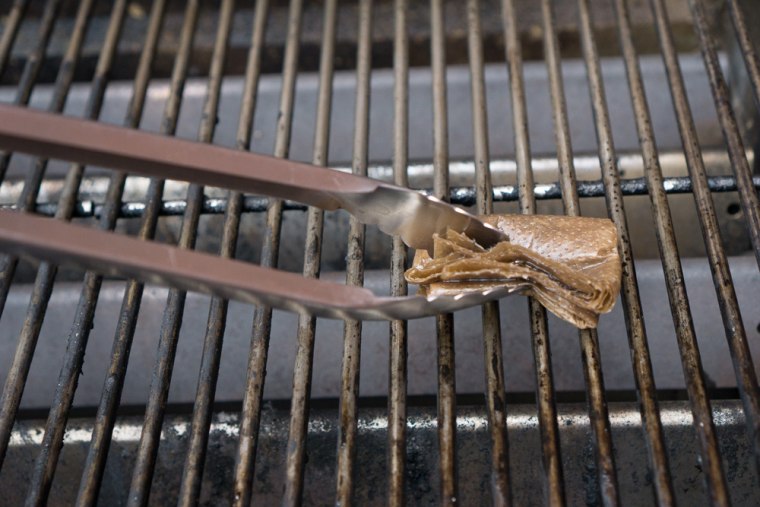 Oil your grill: Prevent food from sticking by oiling your grill — Lilly says you can use vegetable oil or any cheap cooking oil (no need to use the extra-virgin olive oil for this task). "After the grill is preheated and just before the food goes on, double a paper towel and fold it four ways. Saturate the paper towel with vegetable oil, grip the towel with a pair of long handle tongs, and apply a coating of oil to the grates," says Lilly. It's also helpful to brush some oil on the grill post-grilling, after you scrub it with the wire brush.
Use a putty knife for big jobs: "If there's heavy buildup on the inside of the grill, use a putty knife" to scrape it off, advises Lilly. See how to do it with our video tutorial, below.