While the world is flipping out over the news of the royal engagement, bars across the U.S. are giving us all something appropriate with which to toast the happy couple.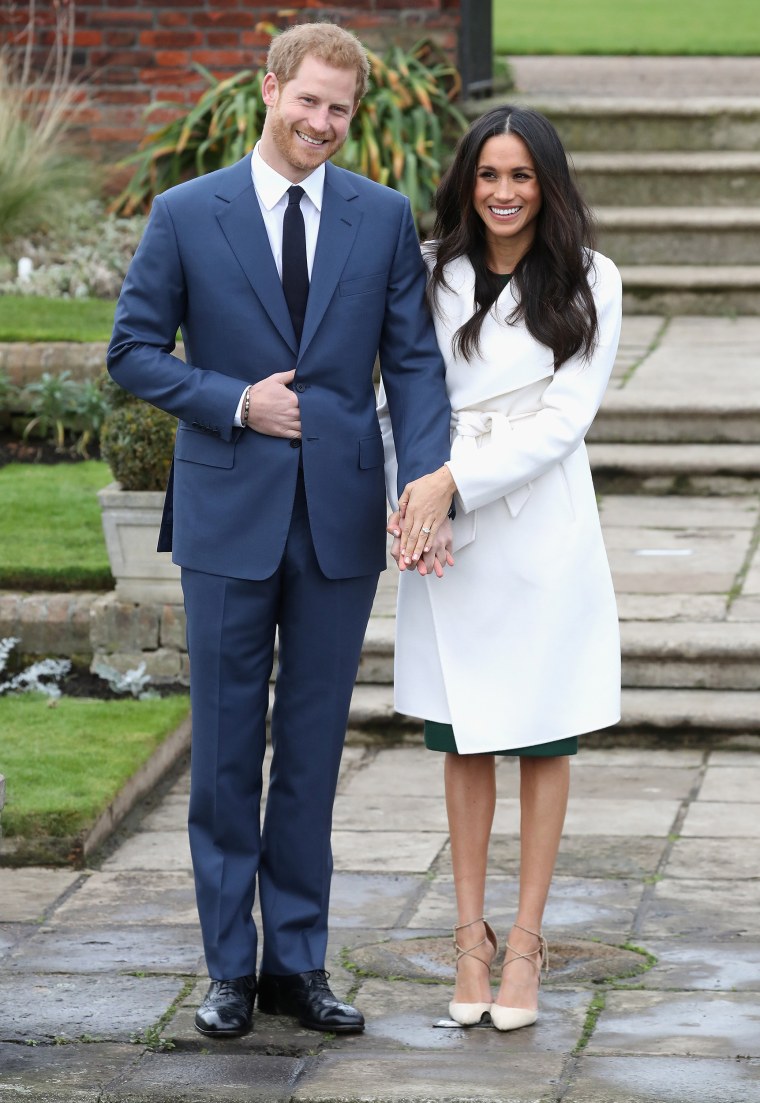 Even though the announcement only came yesterday that Prince Harry would be marrying American-born actress Meghan Markle, an event that marries the Camelot of the U.K. with the celebrity excitement of Hollywood, these bars have already concocted cocktails in their honor — cocktails that are sure to have their customers feeling just a little bit royal themselves.
The Royal Suits: Trader Vic's in Emeryville, California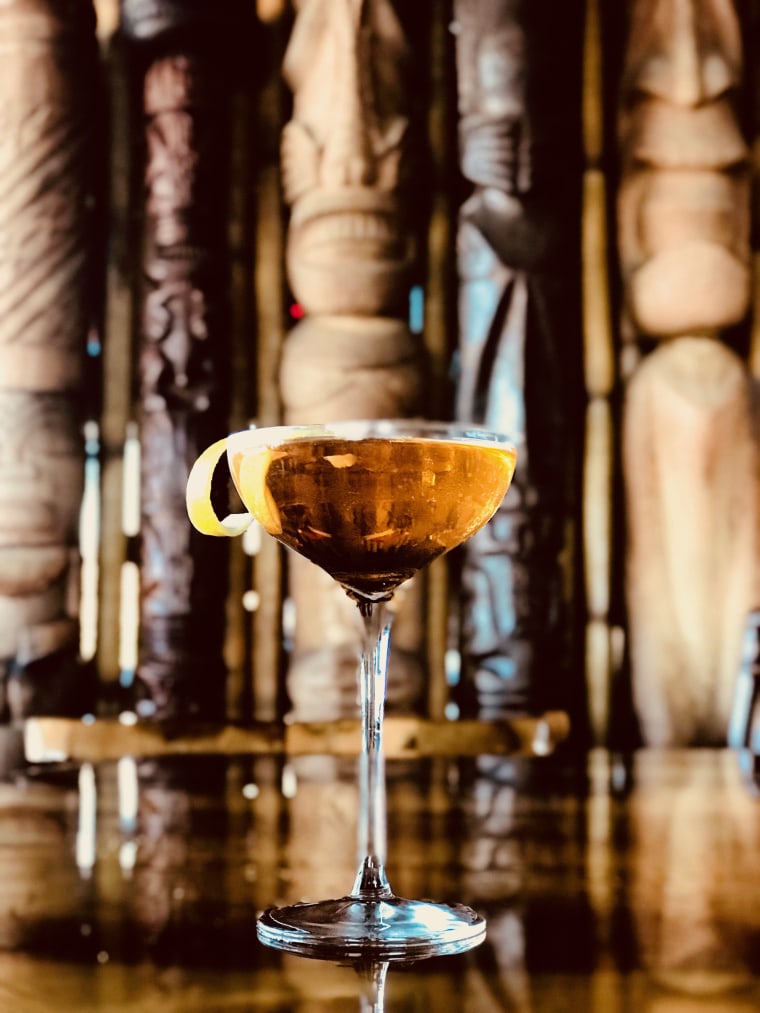 In 1986, the Queen of England dined for her first time in a public restaurant and it was at Trader Vic's in San Francisco, famous for supposedly inventing the Mai Tai. She was in the States to see then-President Ronald Reagan and spent a couple of days on his ranch, overlooking the Santa Ynez Valley in California. A bad storm put a kink in this plan and at the last minute she was flown to the city. A man called Bill Bacon arranged for the Queen, Prince Philip and Nancy Reagan, along with about 40 guests, to have dinner at the San Francisco Trader Vic's in the famous Trafalgar Room.
For years, "The Queen's Dinner" was a regular occurrence at the S.F. location; Trader Vic's still has the chairs that the Queen and Mrs. Reagan sat in. But she didn't drink a Mai Tai — she enjoyed a single gin martini before dinner. In tribute to that monumental moment in history, and Harry and Meghan's announcement, Trader Vic's has a drink called the Royal Suits available in its London and Emeryville, California locations, a gin martini featuring Beefeater Gin, angostura bitters, shaken with a twist — fit for a queen, or a future duchess!
Diamond Heart: LILT Lounge in Miami, Florida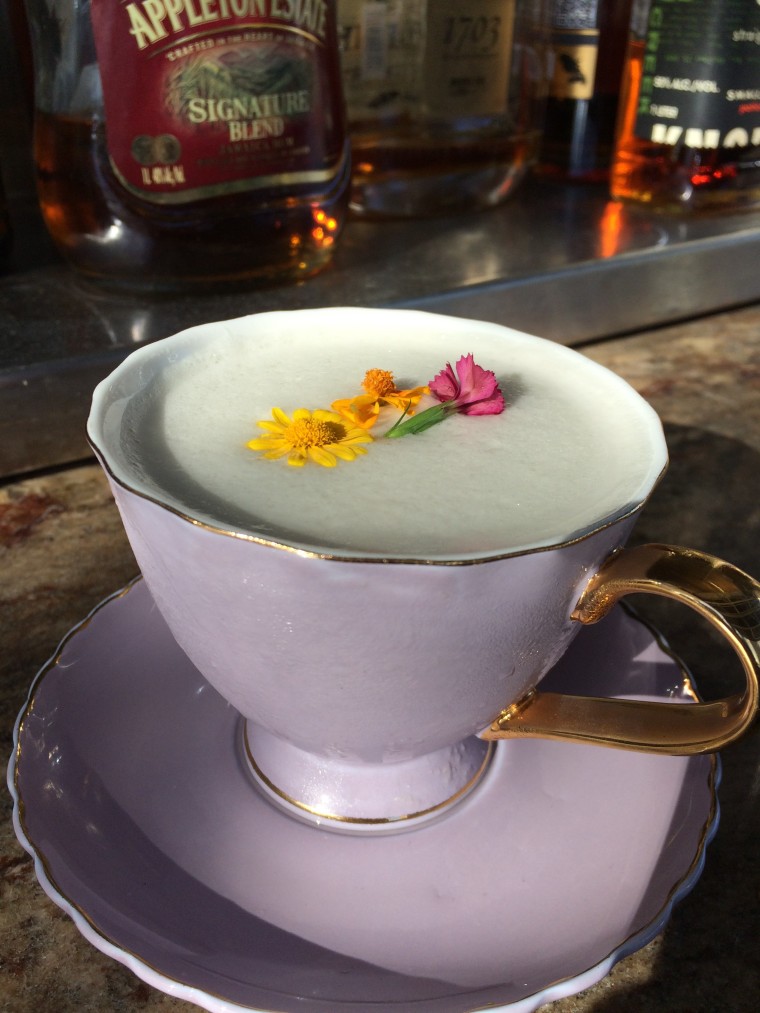 LILT Lounge, a waterfront cocktail lounge located on the lobby level of the Kimpton EPIC Hotel in downtown Miami, is celebrating the royal engagement with a special cocktail called the Diamond Heart. Inspired by the beautiful engagement ring and modern royal love story, lead bartender Benny Hernandez expertly crafted the refreshing whiskey cocktail, a liquid representation of Prince Harry and Meghan Markle's whirlwind romance. It features James Irish Whiskey, fresh pineapple juice, simple syrup, Crème Violette and Burlesque bitters, all vigorously shaken with ice for 20 seconds and double strained into a purple teacup. It's then garnished with activated charcoal and micro flowers for a delicate touch.
New Royale: Bardot Brasserie in Las Vegas, Nevada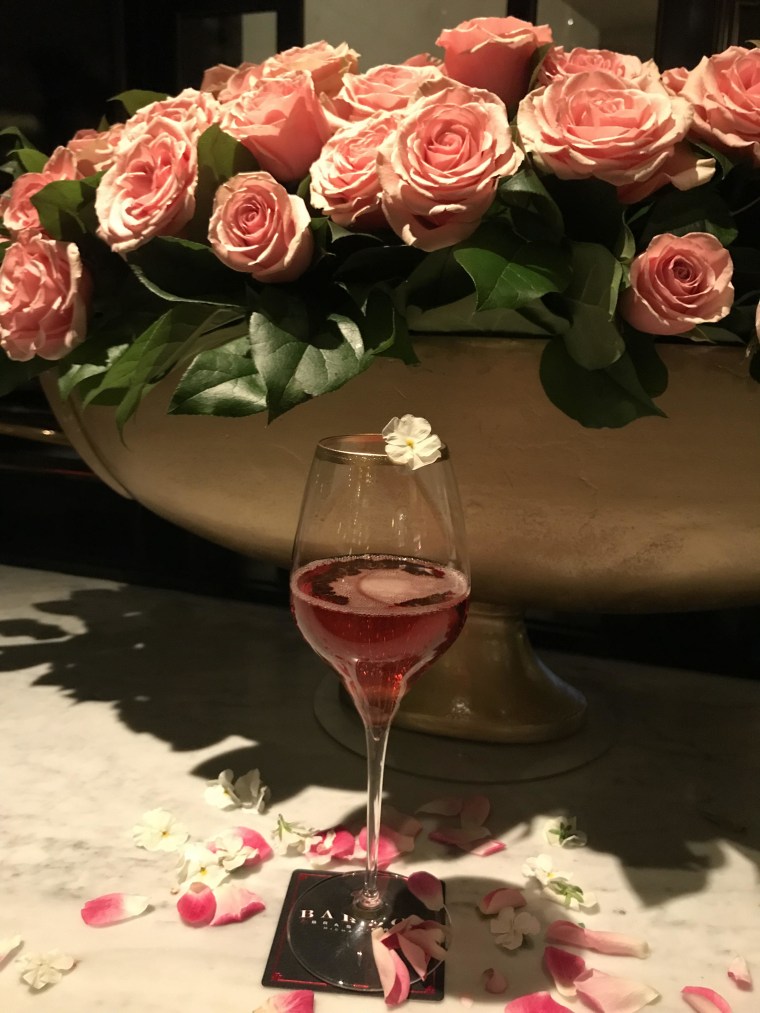 The New Royale, found at Bardot Brasserie at ARIA Resort & Casino in Las Vegas, is a cocktail celebrating the engagement of Prince Harry and welcoming Meghan Markle to the royal family. A nod to the classic cocktail Kir Royale, this champagne cocktail blends a classic English gin with a modern hibiscus liqueur from Los Angeles. The yellow gold rim represents the stunning engagment ring designed by Prince Harry for his bride-to-be. This drink is composed of London Dry Gin, Fruit Lab Hibiscus, fresh lemon juice, and topped with sparkling rosé.
Harry Marklebanger: The Honeywell in New York City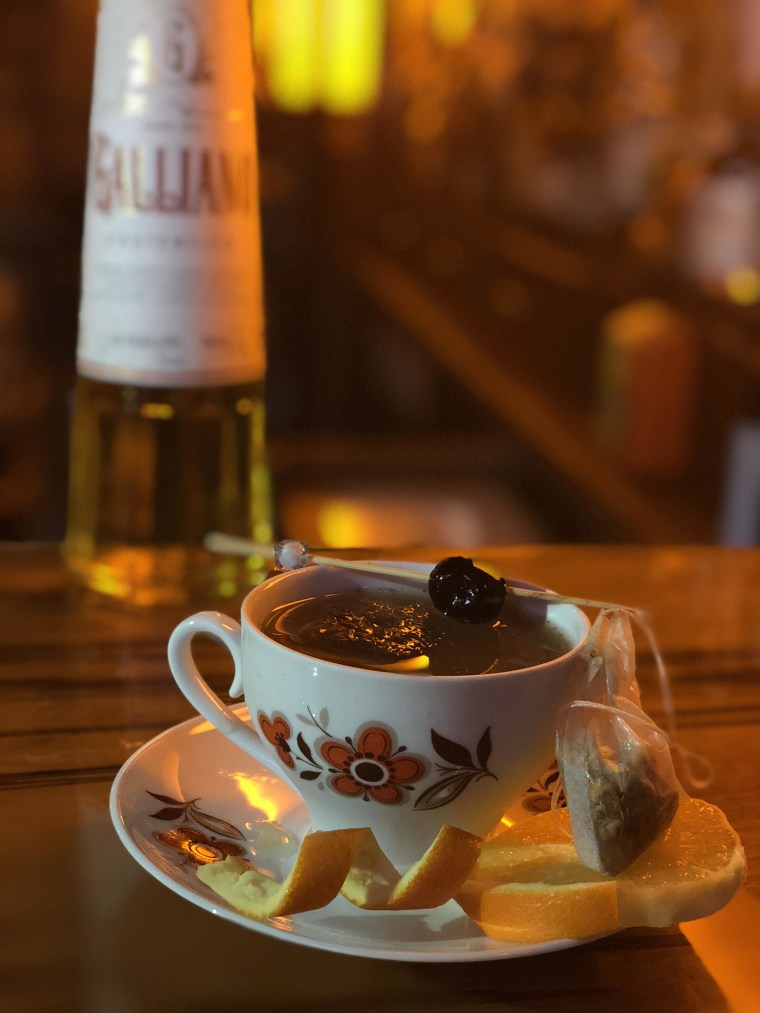 To celebrate the royal engagement, The Honeywell, a speakeasy in West Harlem, is offering The Harry Marklebanger (we like this as a celeb-couple name) for $11.27. The cocktail is "a British take on the classic The Harvey Wallbanger. We gave it an Earl Grey twist for the royal lovers ... a modern-day tea party style," head bartender Marcio Ramos tells TODAY Food.
Dame Edna: Hole in the Wall Cafe & Bar in New York City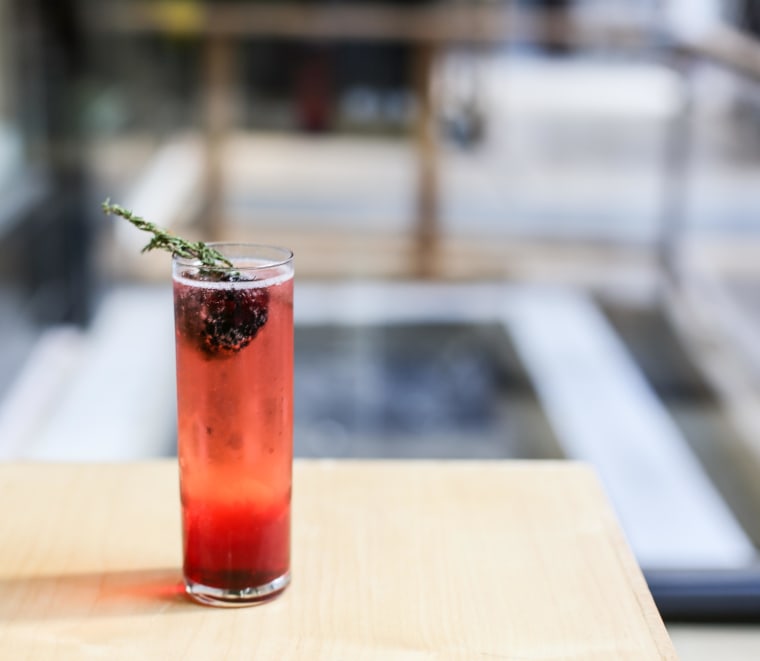 The Dame Edna cocktail from Hole in the Wall Cafe & Bar in the Financial District of New York City is quite simple but tasty, using both fall and winter ingredients. Royally purple in color, the drink is made with blackberry reduction, gin, prosecco and thyme — basically, a perfect tie-in to the big news.
Blended Cosmopolitan: Hotel Madrid in Milwaukee, Wisconsin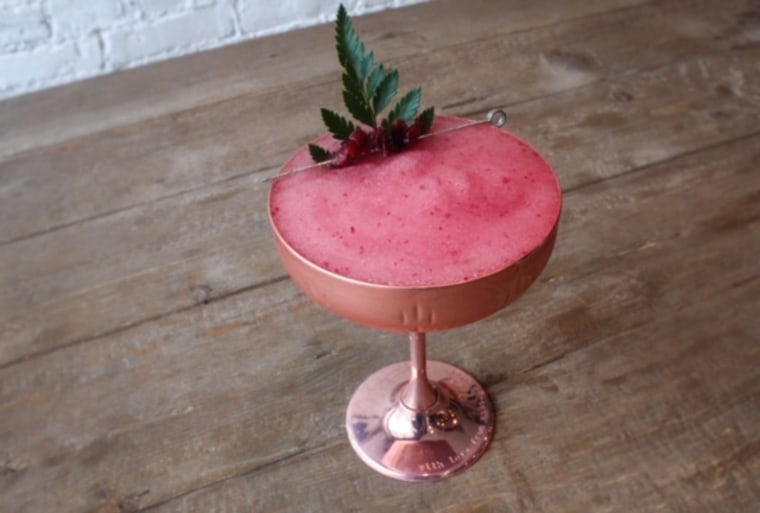 "The rumor is that Meghan is an American spitfire ... so a cocktail that is stunningly beautiful, a bit tart, yet finishes sweet, certainly makes this cocktail fitting for the soon-to-be-princess," Daniel Beres, Beverage Director at Vermuteria 600 at Hotel Madrid in Milwaukee, Wisconsin, tells TODAY Food. This spin on the traditional Cosmopolitan is made with Absolut Elyx Vodka, fresh lime juice, simple syrup, Torres Spanish Orange Liqueur, cranberry juice, Bittercube Jamaican #1 Bitters and fresh organic cranberries.
Kingsway: Phoenix Cocktail Club in Milwaukee, Wisconsin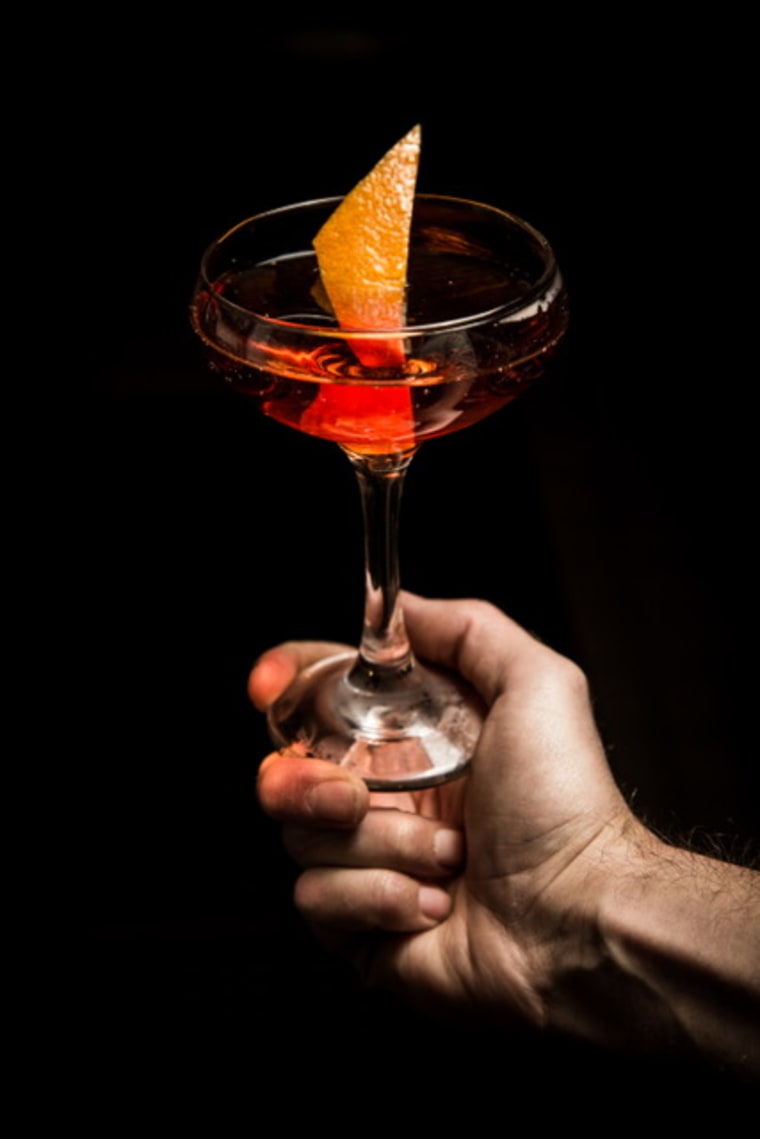 "We aimed to make a cocktail fit for a king ... or at least a prince. The Kingsway is serious, but playful ... much like Prince Harry himself," Adam Sarkis, Mixologist at Phoenix Cocktail Club in Milwaukee, Wisconsin, tells TODAY Food. The drink is composed of Courvousier VS, Campari, Honey Syrup (2:1), fresh lemon, Angostura Orange Bitters and an orange zest.
Gardner's Cup: The Lodge at Woodlock in Hawley, Pennsylvania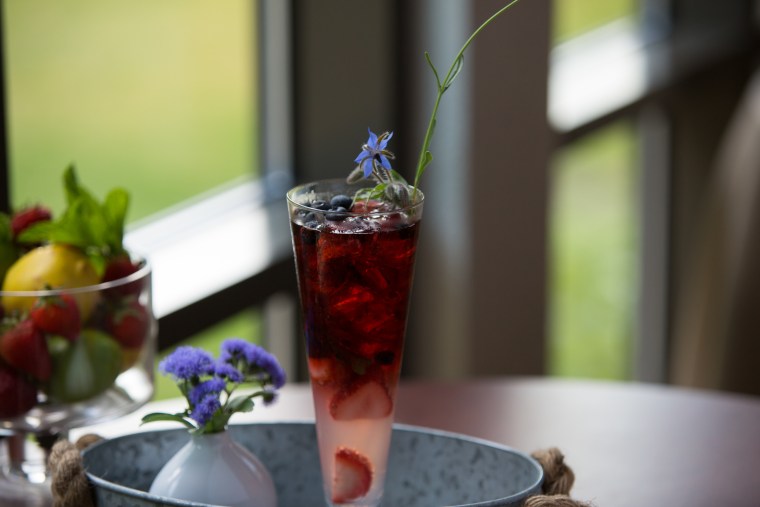 The Lodge at Woodloch has a cocktail created by resident Wine Slinger Leslie Britt called the Gardner's Cup. Typically on their spring menu (and in their cookbook), the cocktail is being brought back (very) early to celebrate the royal engagement. The Royal Gardner's Cup contains Pimm's Blackberry & Elderflower Liqueur, Lemoncello, Spindrift lemon seltzer fresh limes, cucumbers, strawberries and blueberries.
Gin+Gin Royale: Libertine Social at Mandalay Bay in Las Vegas, Nevada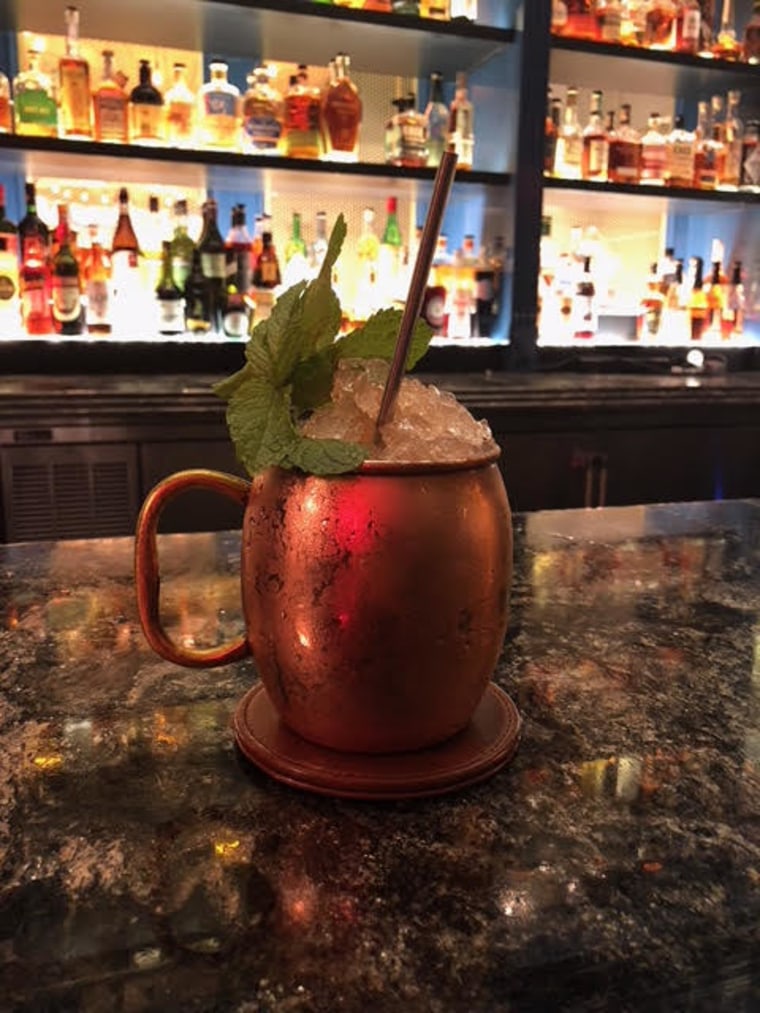 A cheeky riff on a classic from the Pegu club in New York, the Gin Gin Mule, the Gin+Gin Royale at Libertine Social at Mandalay Bay in Las Vegas marries equal parts Junipero gin from California and Bombay Sapphire from "merrie olde" England (Sapphire was born in the '80s, too!). The ginger plays well with the spicy gins, and a bouquet of mint joins everything in holy union.
The Bramble: The Colony Palm Beach in Palm Beach, Florida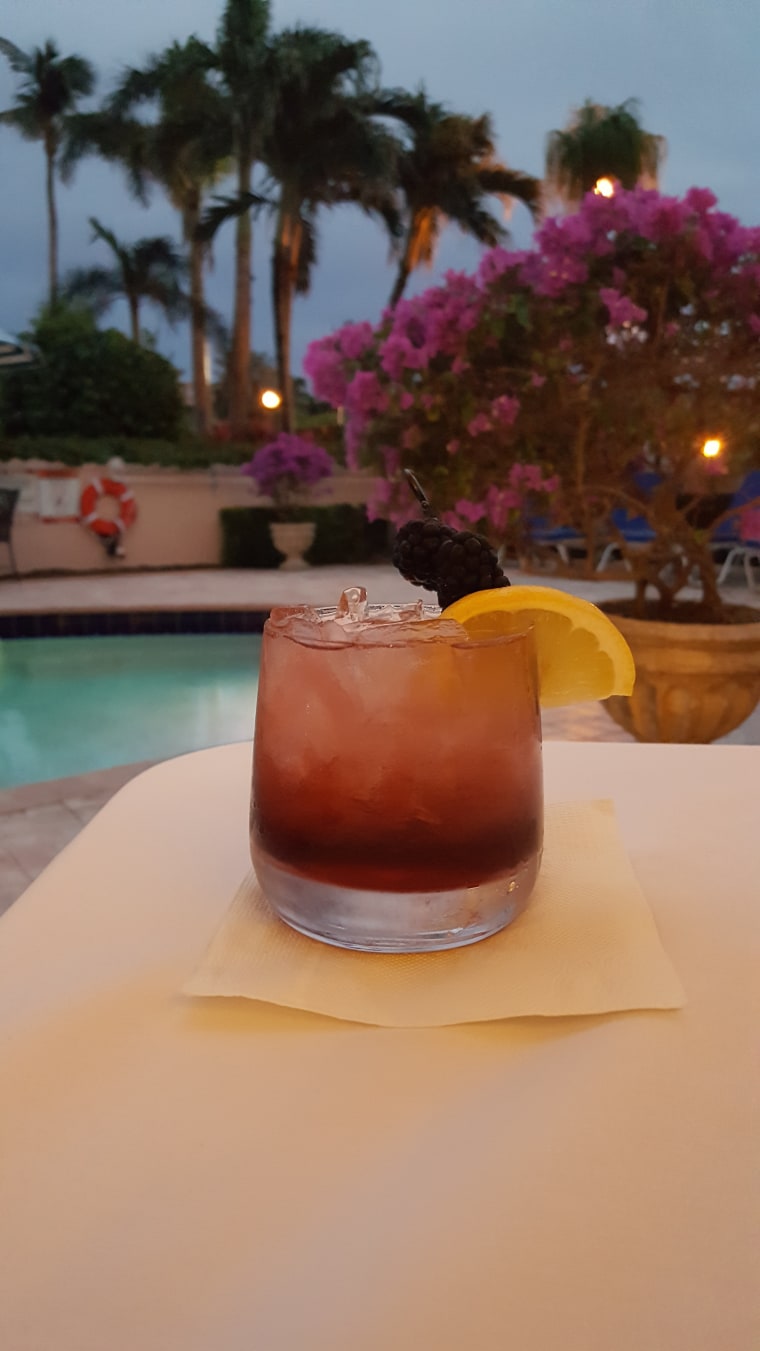 The Colony Palm Beach, rumored to have served as the winter home for the Duke and Duchess of Windsor, is celebrating the big news by offering the Bramble, a British drink with gin, lemon juice, simple syrup and blackberry liqueur on the rocks.