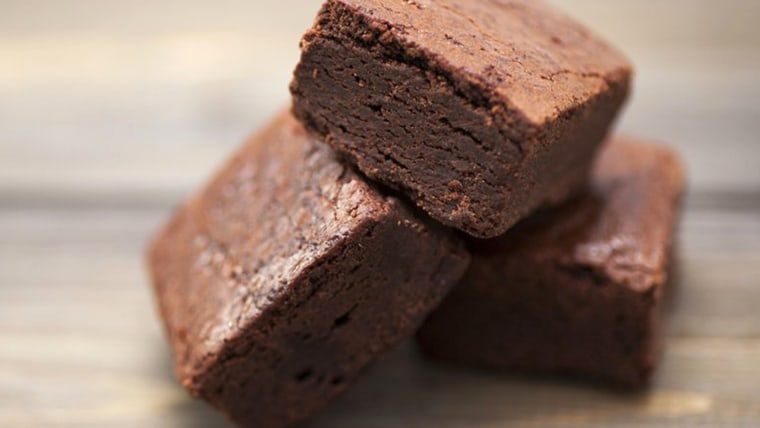 Phyllis Good, slow-cooker expert and author of the popular "Fix It and Forget It" slow-cooker cookbooks is out with a new book, "Fix-It and Forget-It Baking with Your Slow Cooker." Here, she shares her tips for those of us who usually just end up with a gooey mess.
I'm often asked why anyone would use their slow cooker for baking. My answer: It's like having a second oven. Second, it doesn't heat up your kitchen at any time of the year, but that's especially important in the summer. Third, if your oven is already full (let's say it's your turn to host family dinner or the neighborhood holiday gathering), you can make the cake or the quick bread in your slow cooker. Here are some tips to get you started:
1. Choose the best size and shape slow cooker for baking. For cakes and pies, I recommend a 5- or 6-quart round slow cooker. You can fit a 1-quart round baking dish with a lid, as well as a 2-quart round baking dish with a lid, into your 5- or 6-quart round slow cooker. You can also fit a 6½" or 7" springform pan into either of those round slow cookers.
Recipe: Make Phyllis' apple caramel pie
For individual desserts and breads, I'd recommend a 6-quart oval slow cooker.
You can fit four or five 3-inch (6-ounce) ramekins into a 6-quart oval slow cooker without having them touch each other. You use ramekins for baking muffins, cupcakes, and individual custards.
You can sit a good-sized bread or loaf pan (9¼" x 5¼" x 2¾" -or smaller) on the floor of most 6-quart oval slow cookers. Or you can hang it onto the top edge of the oval cooker if it doesn't fit onto the floor of the cooker.
Recipe: Try Phyllis' slow-cooker banana bread
2. When you want to bake a round cake in your slow cooker, you have 3 choices:
a.) Use a baking insert available from the manufacturer (check their website).
b.) Use a baking dish from your stash that fits into your slow cooker.
c.) Put the batter straight into the greased and floured slow cooker crock.
3. Once you've filled the slow cooker, but before switching it on, you can prop open the lid with a wooden spoon handle or chopstick if you want to vent the cooker. Doing this eliminates condensation from collecting on the underside of the lid and possibly dripping onto whatever you're baking.
4. If the top of the cake, bars, bread, pizza, or whatever you're baking in your slow cooker looks wetter or more damp than you like, take the lid off the cooker during the last 30-60 minutes of baking time.
5. If the recipe tells you to put the lid on fully while baking, do the SWOOP when removing the lid to check if the baking is finished. Grip the handle of the lid firmly, and with a swift move, lift the lid while turning it right-side-up in a take-charge single motion.
Related: Slow-cooker sweets! 5 easy dessert recipe you can make in a Crock-Pot
6. When your recipe has finished baking, wear oven gloves to lift out the bread pan, ramekins, or baking insert. Save your knuckles!
7. Bake an egg custard in pint jars so you can take the dessert on a picnic or in a packed lunch. Put the uncooked custard mixture into 6 jars, set them in your slow cooker, and let them steam/bake. When they're done—and have cooled off—screw on the jar lids, and your custard is ready to go with you.
8. Afraid you'll burn the sugar when you want to melt and caramelize it on your stovetop? Do it in your slow cooker where it's easier to control.
9. No need to peel the apples when you're making apple cakes or muffins. The slow moist heat softens up the peels, and they virtually disappear into the luscious crumbs.
10. Want to bake cookie bars? You just stack the ingredients into your slow cooker crock or insert. It doesn't get easier than that!
11. Fit a pie crust straight into your slow cooker crock. Pat it into the bottom and up the sides an inch or so. If you're using a big cooker, use two crusts. Just overlap them slightly where they meet, and pat the seam smooth.
12. Brownies and bars will cut clean if you use a plastic knife (yup, like you use for picnics) or a silicon one. And these knives are kinder to the finish on your slow cooker crock. A regular metal-blade knife drags the crumbs and roughs up the edges of your bars and brownies.