When a Houston police officer saw a man in need at a local Walmart, she decided to take action — and her quick thinking quickly turned into a sweet act of kindness.
Kirsten Koryciak, 25, who's been an officer for just over a year, was in the super store's parking lot on Monday when she saw an ambulance leaving and noticed a man, who still appeared groggy, with a bandage on his arm. He had suffered a diabetic episode while attempting to leave the store.
She checked to make sure the man (who has not been named) did not need further medical attention and learned that while he was receiving medical care, someone absconded with his groceries.
After the shopper shared that he didn't have much money left and was on a fixed income, Koryciak offered to replace the stolen items, spending about $25 of her own money to help him buy some healthy items like vegetables and oatmeal.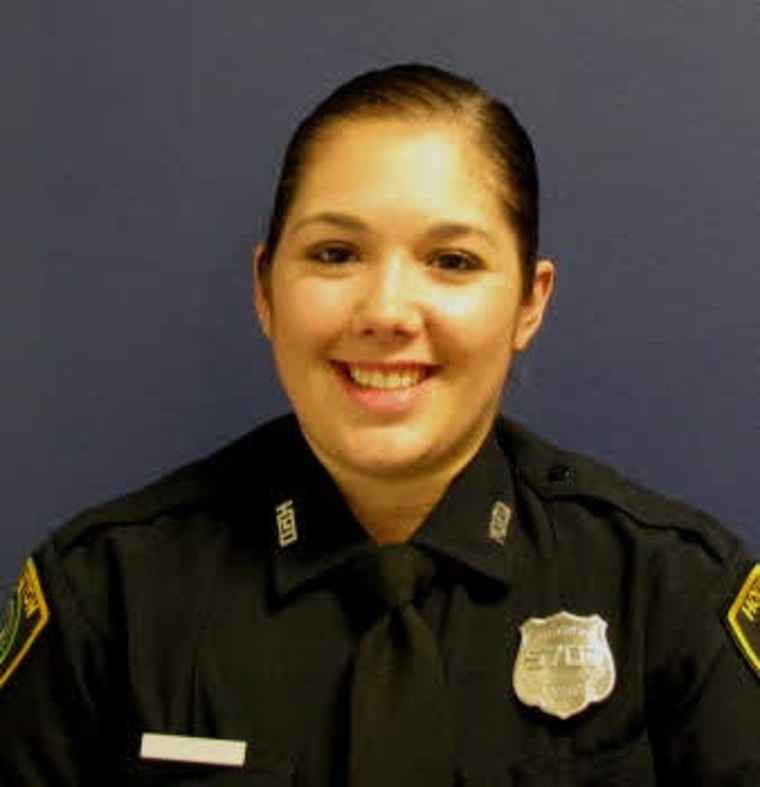 "I offered to buy his groceries to get him some food, because he was diabetic and I knew he needed to eat," she said on a video released by the Houston Police Department about the incident, which has since been viewed more than 19,000 times on Facebook.
Koryciak, who was serving as an officer for Walmart and was off duty as a Houston police officer at the time, explained that she has several family members who have diabetes.
"I understand how bad diabetes can be," she said. "I didn't want to see that young man suffering. He wasn't having a great day. He wasn't feeling good. That's part of my job to care about people and to help people."
She explained that she and her family have also faced hard times in the past and understood what it's like not to enough in the bank. "At one point, I had a helping hand from somebody — and I just wanted to pay it forward," she added.
Many in the community have come forward, praising her kind gesture:
It seems like kindness may be all in a day's work for quite a few officers in Houston.
The Houston Police Officers' Union shared on Twitter that another officer recently distributed water bottles (purchased with his own money) to the homeless during one of the hottest days of the year.