Our editors independently selected these items because we think you will enjoy them and might like them at these prices. If you purchase something through our links, we may earn a commission. Pricing and availability are accurate as of publish time. Learn more about Shop TODAY.
Jackie London, RD and Nutrition Director of Good Housekeeping magazine, is joining TODAY Food to share the top healthy food trends to look forward to in 2018.
Diet fads, "it" ingredients and healthy sounding food trends come and go (anyone remember the gut-wrenching Olestra chips? We'd be happy to forget those forever!), but some of 2018's top trends are ones you can actually use to make healthier eating habits that stick. Why? Because they're as nutritious as they are delicious! Here, we're breaking down the top better-for-you trends to watch in 2018 — and giving you tips for trying out these easy-to-use ideas at home.
Pulses
Pulses are the nutrient-packed, dry, edible seeds of beans, lentils, chickpeas and peas, and they're being used for just about everything, thanks to their versatility in recipes and their nutritional profile: They're a plant-based source of both protein and fiber, they are full of phytonutrients and they provide key vitamins and minerals that are linked to helping reduce your risk of chronic disease (those vitamins and minerals include B-vitamins, potassium, magnesium and iron).
What makes them so hot right now is their ability to swap in for starchier, more refined carbohydrates to make for a more nutritious meal overall — without sacrificing taste. And pulses tend to be sustainable, thanks to the fact that they use less energy and less water to produce than other sources of protein, all while enriching the soil in which they're grown.
If you're looking to cut back on higher-in-saturated fat sources of protein this year, swapping in tasty plant-based protein sources from pulses will help you fill up, stay satisfied, and keep you energized. You'll find them in pastas, chips and even baked goods. These are some of our favorites:
Explore Cuisine Pastas, prices vary, Amazon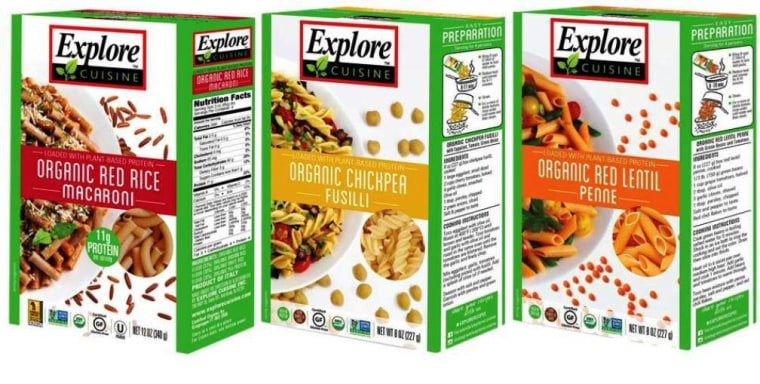 Bird's Eye SteamFresh Veggie Pastas, $3.70 for a 10-ounce bag, Amazon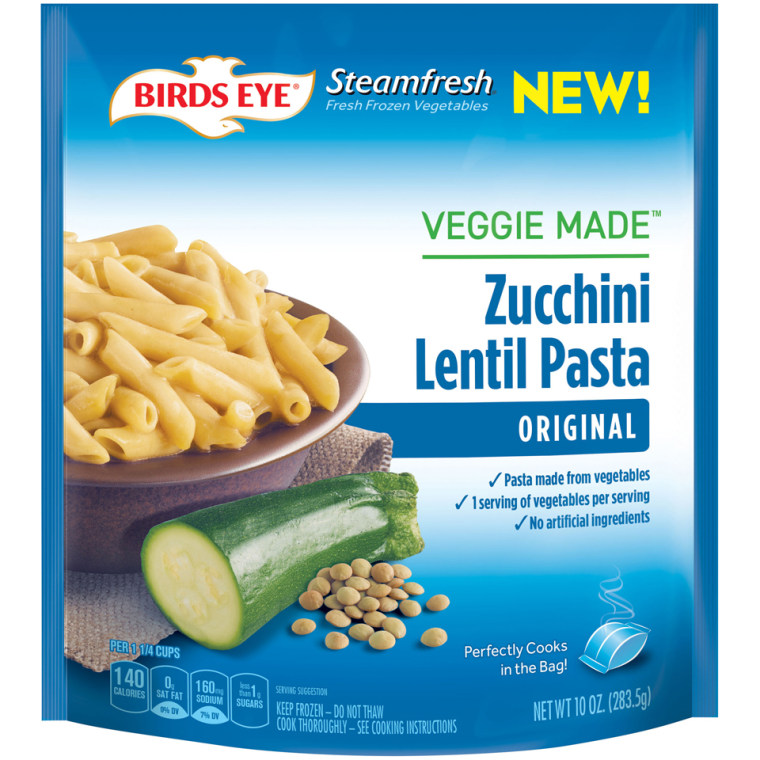 Banza Chickpea Pastas, $22 for six 8-ounce boxes, Amazon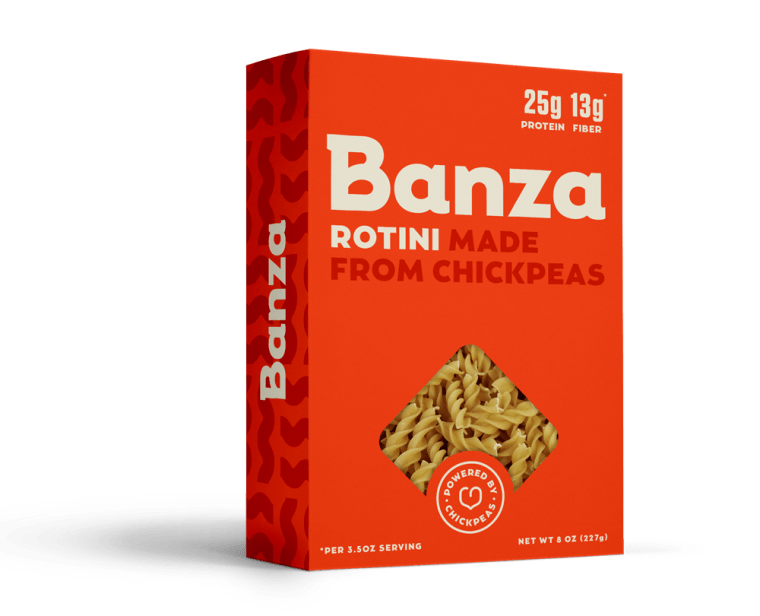 Tolerant Legume Pastas, prices vary, Amazon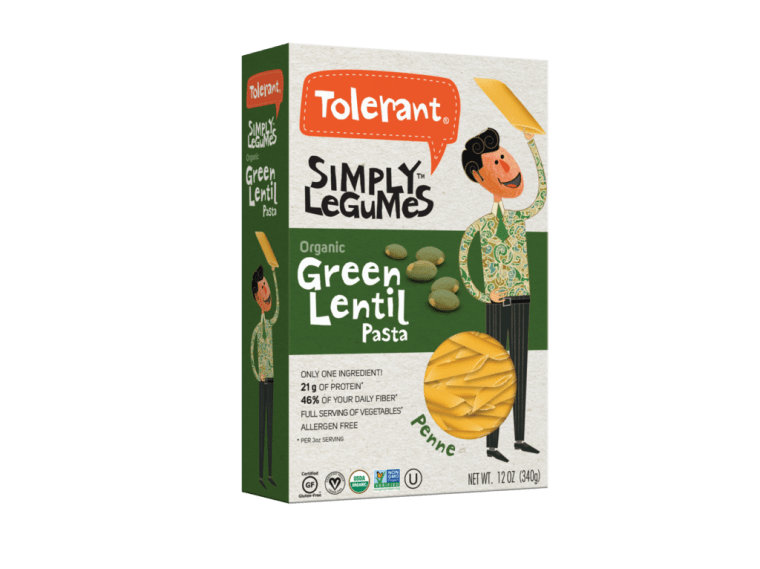 Beanfields Chips, $2.38 for a 5.5-ounce bag, Amazon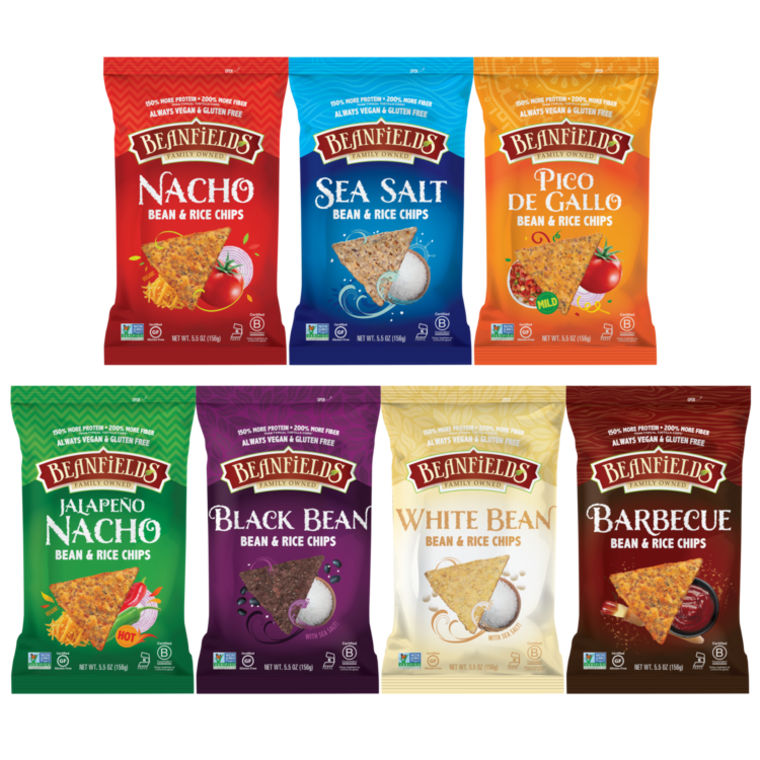 Beanitos Snacks, prices vary, Amazon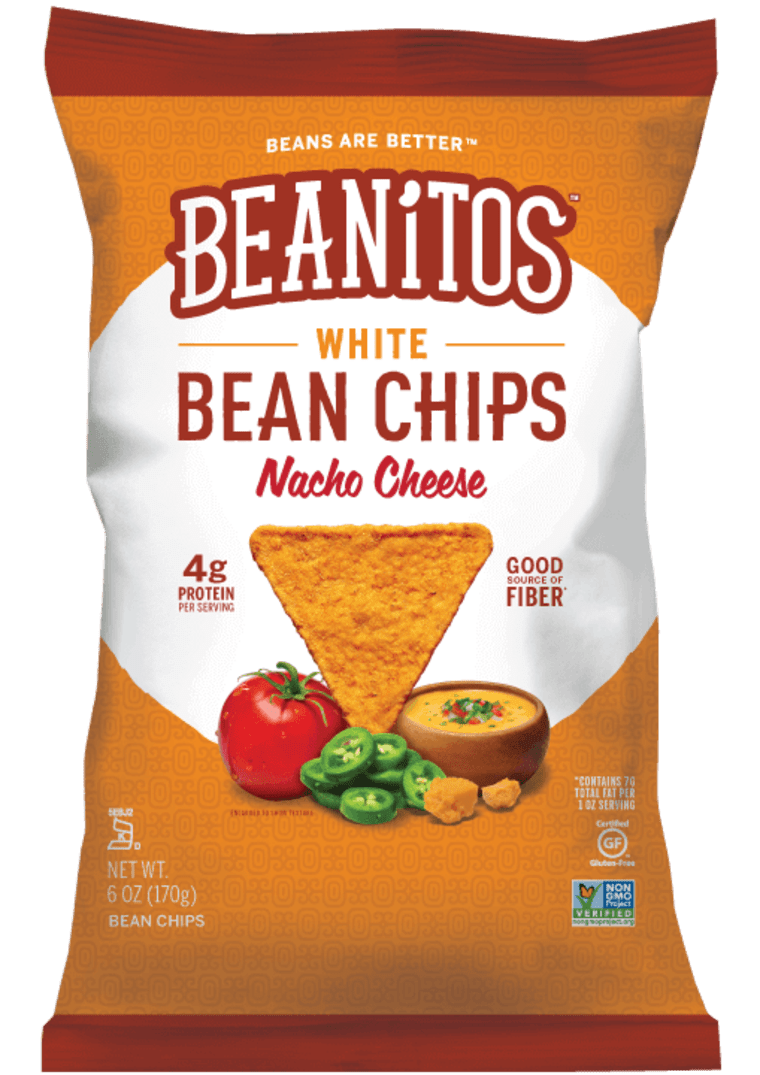 Saffron Road Lentil Chips, $20.10 for twelve 1-ounce bags, Amazon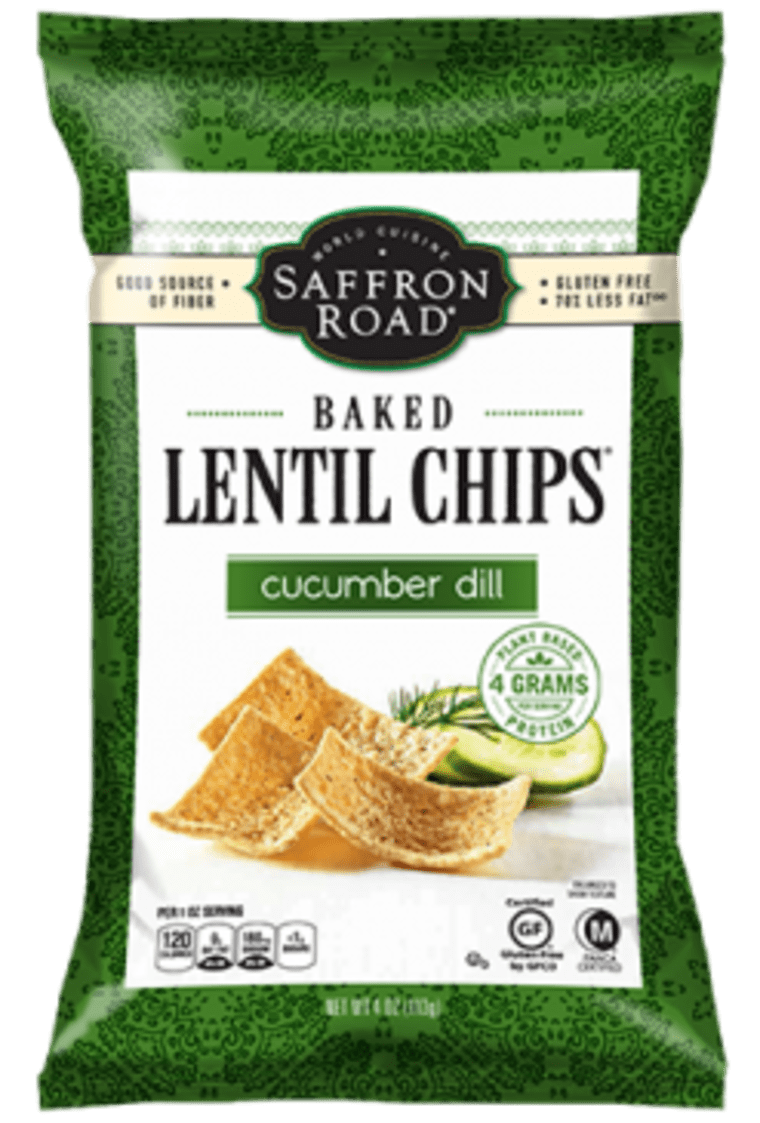 Veggie- and Fruit-Based Snacks
Let's start with the bad news first. Americans are only meeting a mere 10 percent of their dairy, veggie and fruit needs, according to the CDC. But the good news is 2018 is showing some major promise for incorporating more real, whole fruits and veggies into your day in snack-food form.
What should you skip? Many traditional fruit snacks will label foods as "no sugar added," but will still be sweetened with sugary fruit juice or fruit puree, which makes them a not-so-nutritious option. Look for ones with simple ingredients that have a real fruit or vegetable as the first ingredient (e.g., strawberries, dates or banana) and aren't loaded with tons of faux flavors and ingredient. (Be particularly wary of "veggie" chips, which are still just potato chips if the first ingredient isn't another vegetable!). Another fun trend in this realm is fruit and veggie "jerky," which are dried (and often flavored) versions of your favorites. We particularly like these veggie- and fruit-filled products:
That's It Fruit Bars, prices vary, Amazon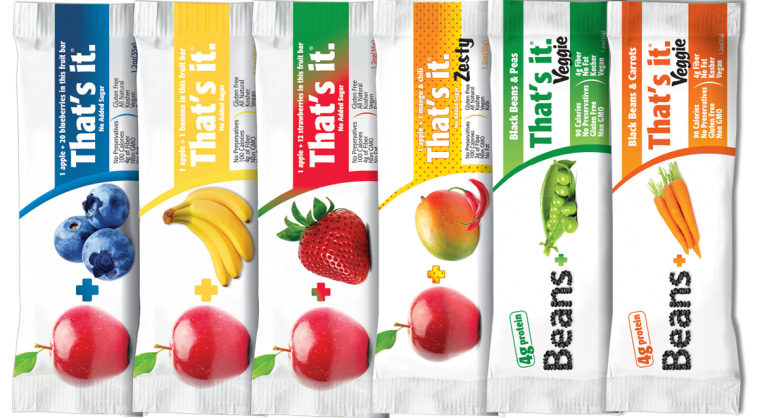 Pressed by KIND Bars, $24.99 for twelve 1.2-ounce bars, Amazon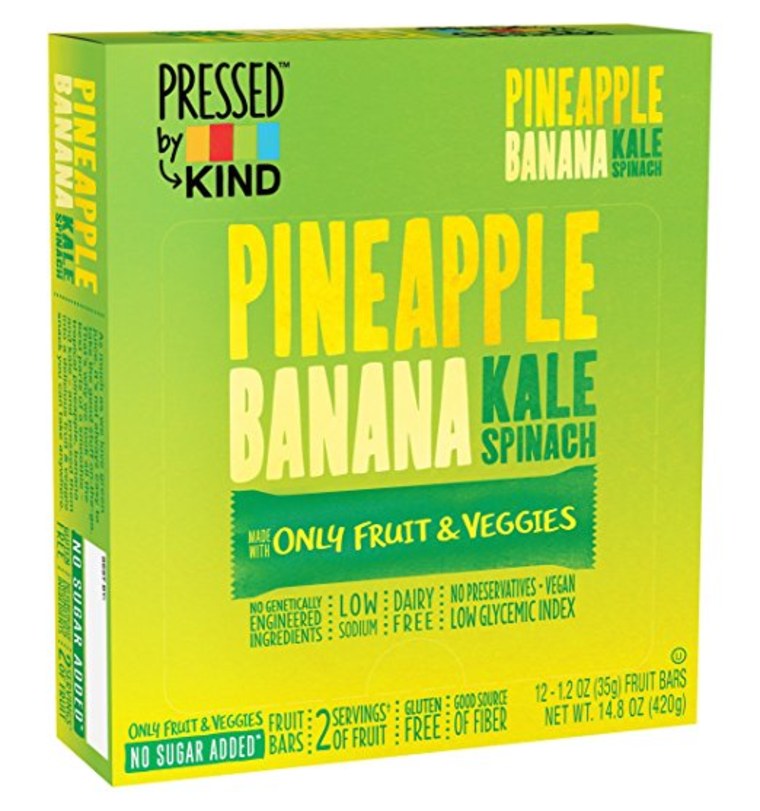 KIND Fruit Bites, prices vary, Amazon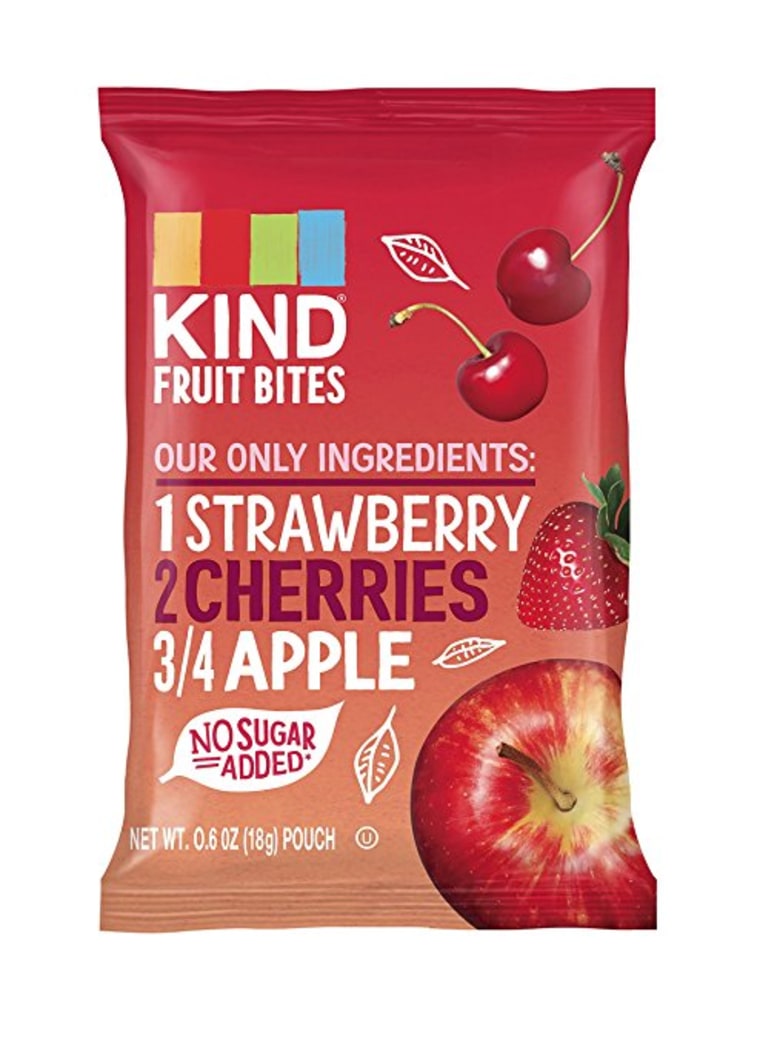 Garden Lites Muffins, $64.63 for eight 8-ounce boxes containing 4 muffins each, Amazon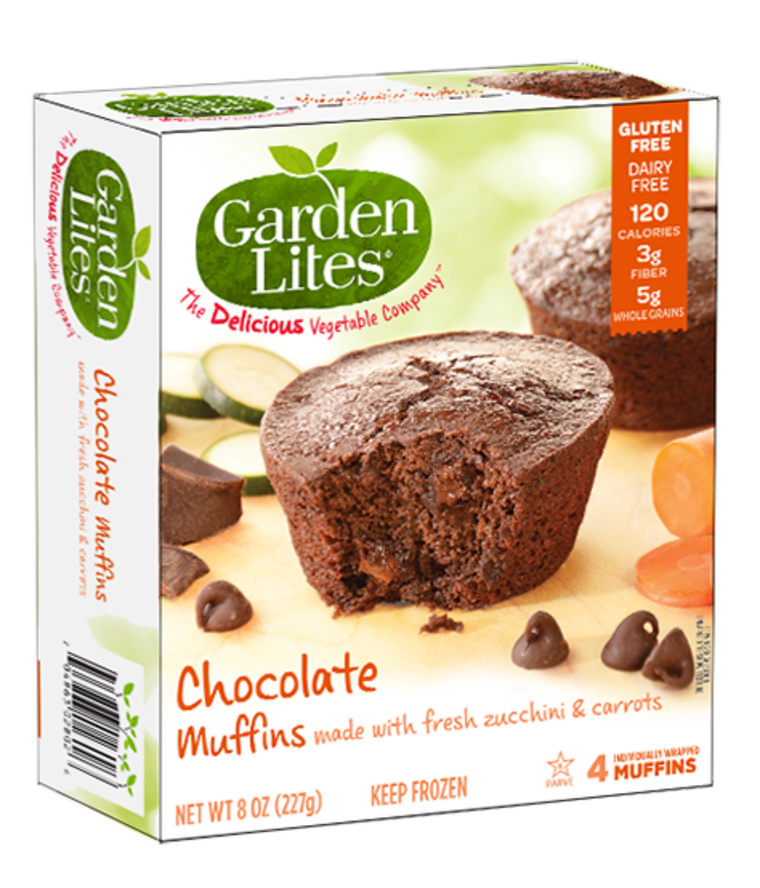 Trader Joe's Broccoli Bites, $11.97 for two 1.4-ounce bags, Amazon (also available at most Trader Joe's stores)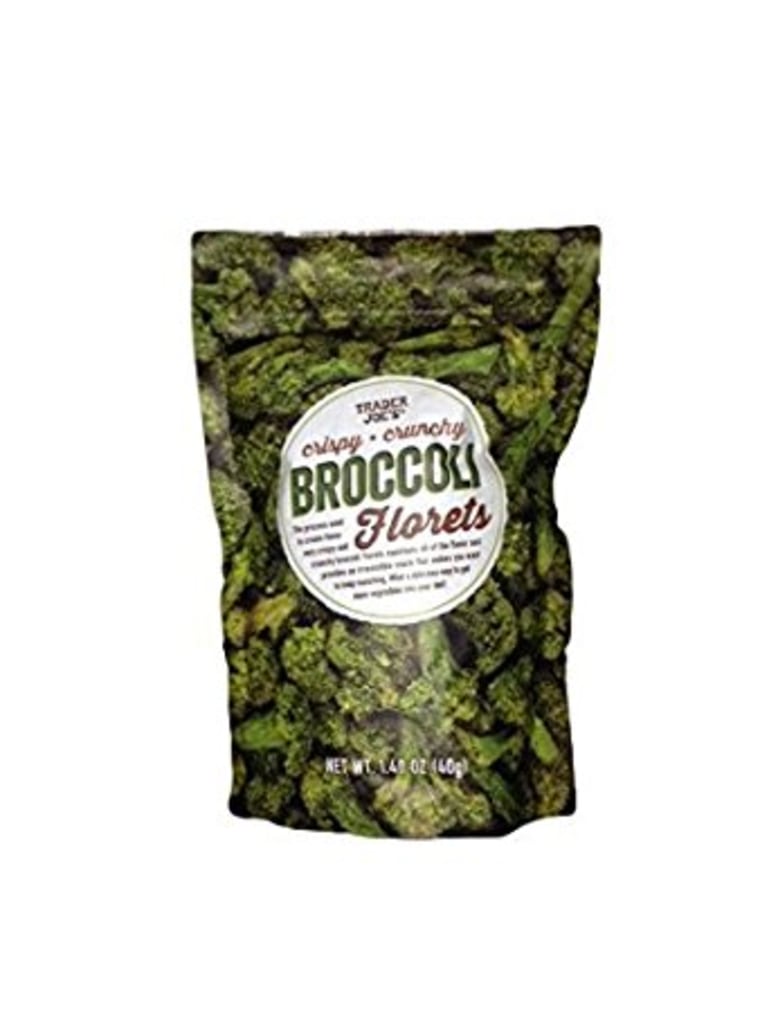 Peeled Snacks, prices vary, Amazon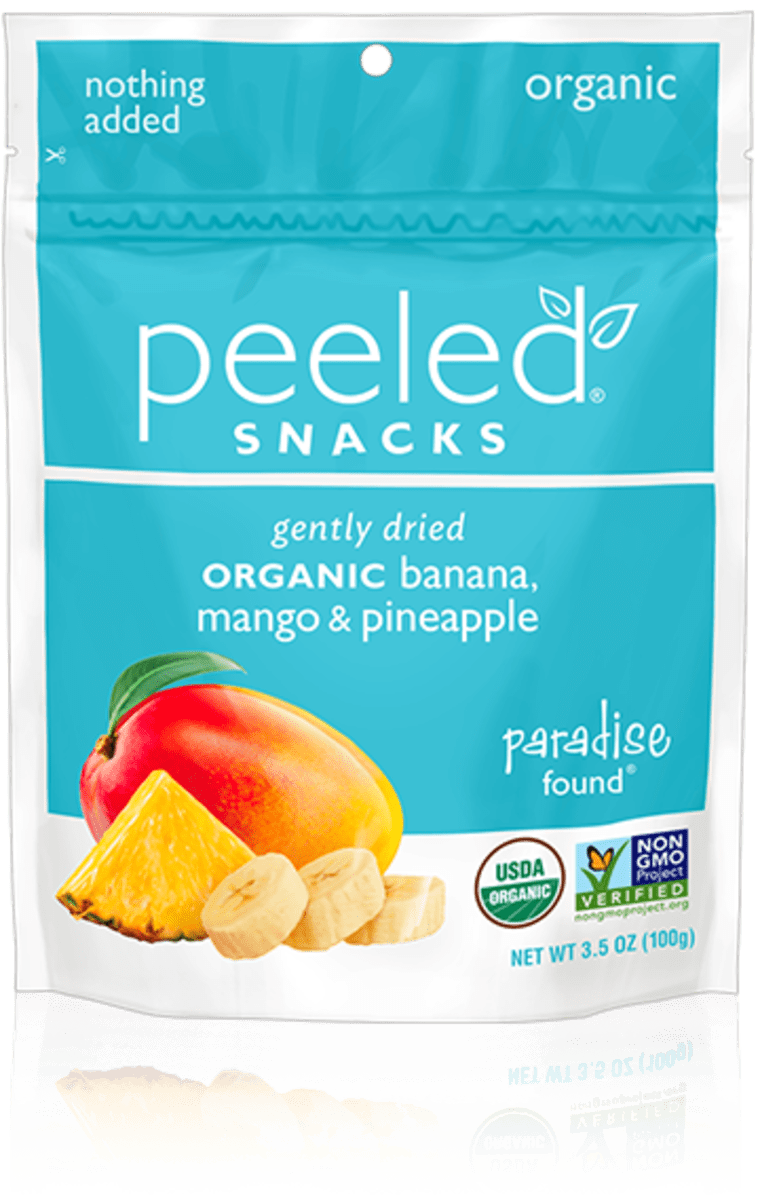 Rhythm Superfoods Vegetable Chips, prices vary, Amazon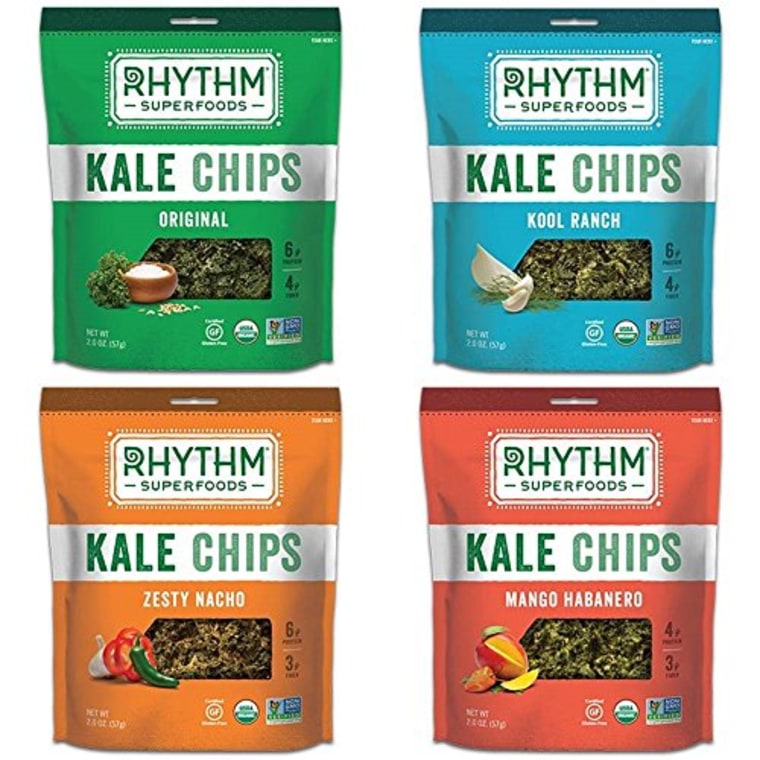 Global Ingredients
Traveling by trying out new cuisine may be the most economical vacation we've heard of yet — especially when it comes to places that aren't road-trip accessible! What's so great about products on the market now is that they allow us to experiment with new and different cuisines and flavors from around the world by adding them to everyday meals and snacks we already know and love. Some global treasures that are on the rise include:
South American specialties: South American food, and particularly Brazilian and Peruvian cuisine, is popping up in restaurants everywhere. Remember tapioca pudding from the '80s and '90s? it's actually extracted from a root veggie, cassava, and it's showing up in restaurants everywhere here at home! The most nutritious (and delicious!) way to add some South American foodie-flare to your meals, though, is through some Peruvian mainstays, such as corn nuts and plantain chips. They're a higher-fiber, more nutrient-dense alternative to some other more processed crunchy carbs, like croutons or tortilla strips that you might otherwise put in salads or soups.
Sub-tropical jackfruit: In subtropical climates (like Southeast Asia, India, Africa and parts of the Caribbean), jackfruit is an enormous tree-fruit that, when dried, tastes a bit like a hybrid of apples, bananas, pineapple and mango. Jackfruit can be a little bit sweet or a little bit savory, meaning you can swap it in for a higher fiber, lower in saturated fat and and lower sodium alternative to meat in a variety of dishes. We love jackfruit as a great sub for pulled pork in tacos, stir-fries and soups. And, a serving can provide up to seven grams of fiber (in dried versions) which makes it so filling.
Middle Eastern peanut flour: If the last few years were all about the almond, consider 2018 the peanut's renaissance! Trader Joe's is now selling Bamba, a super-popular Israeli peanut snack. We're also seeing new peanut flour and peanut-based products hitting the market, which add that satiety-boosting combo of protein and fiber. An important thing to keep in mind: All peanut products should have simple ingredients. In the Trader Joe's Bamba you'll find peanuts, corn, oil and salt. These nutty products also provide key vitamins and minerals that are linked to reduced risk of chronic disease. A few of our favorite international food sensations are:
Upton's Naturals Jackfruit, $9.99 for a 10.8-ounce package, Amazon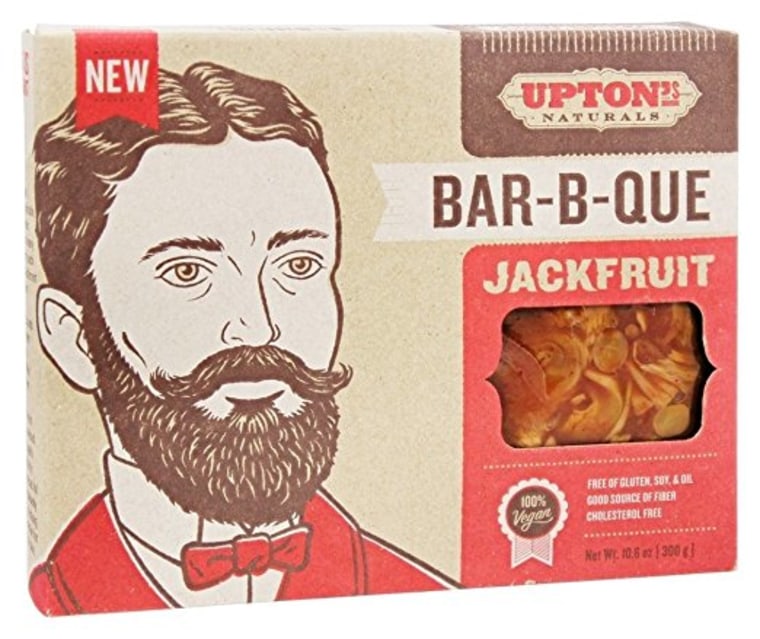 Mavuno Harvest Dried Jackfruit, $12.80 for three 2-ounce bags, Amazon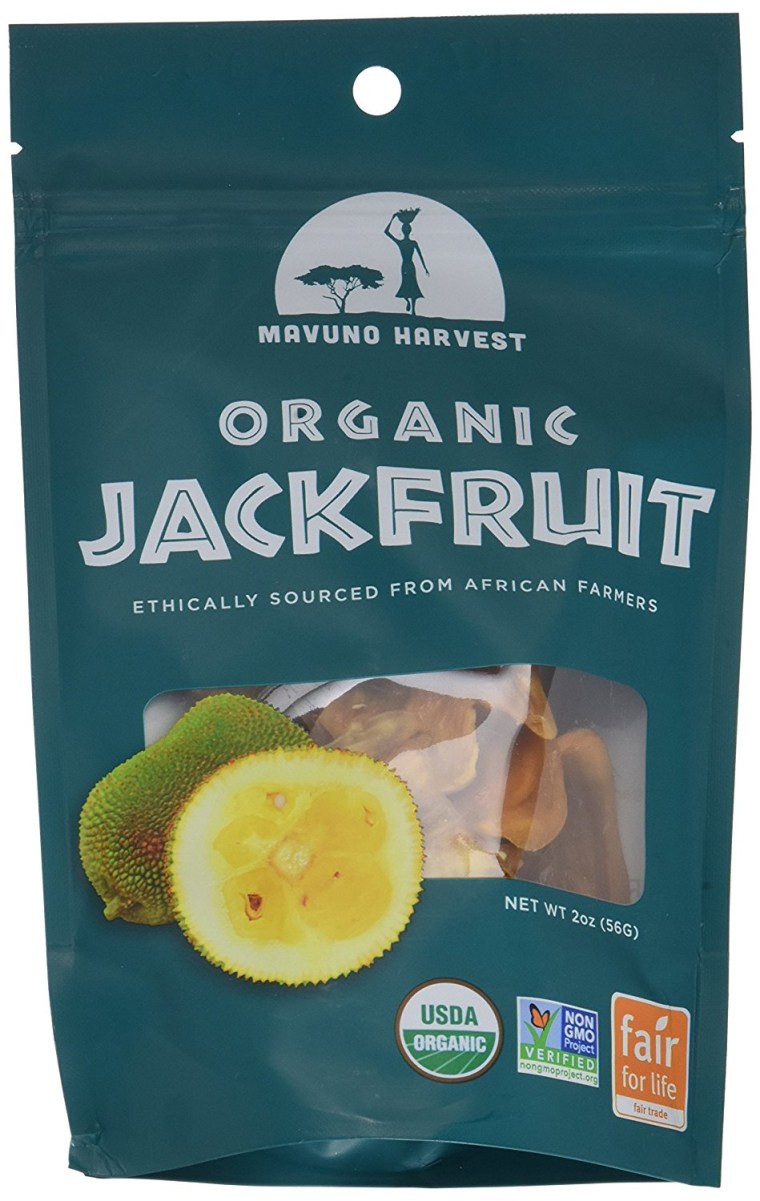 Inka Corn Nuts, $11.95-$14.99 for six 4-ounce bags, Amazon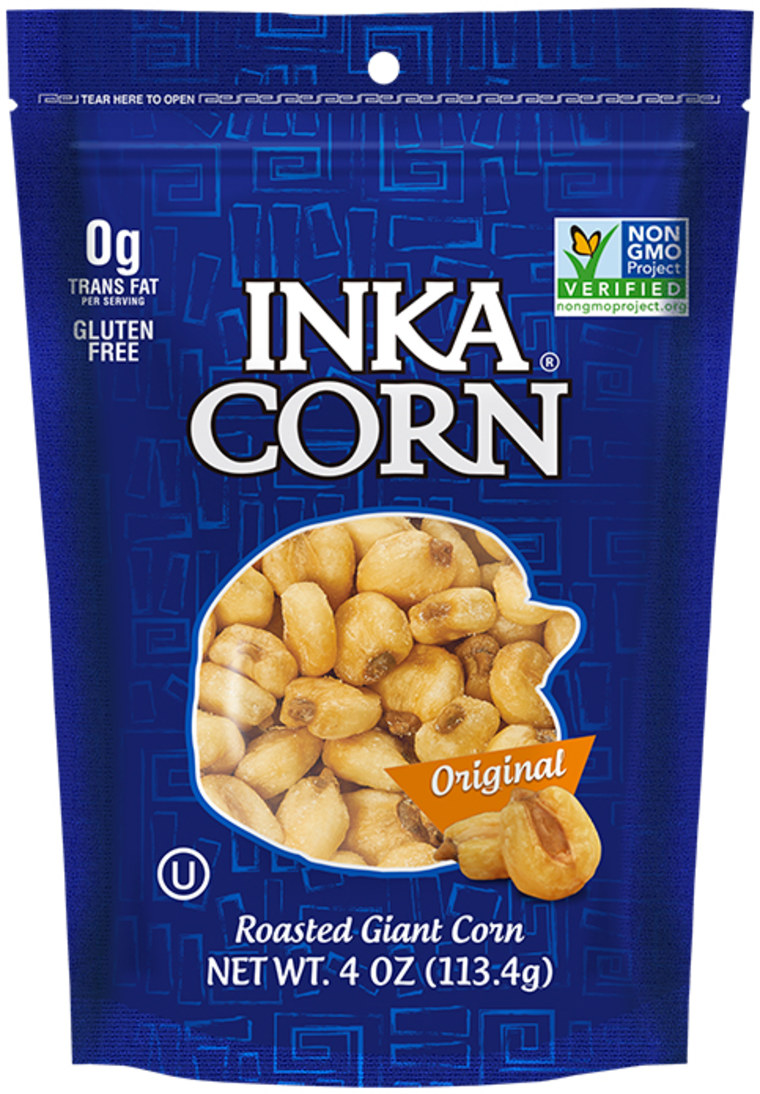 Artisan Tropic Plantain Chips, $11.99 for four 1.75-ounce bags, Amazon
Trader Joe's Bamba Peanut Snacks, $6.97 for a 3.5-ounce bag, Amazon (also available at most Trader Joe's stores)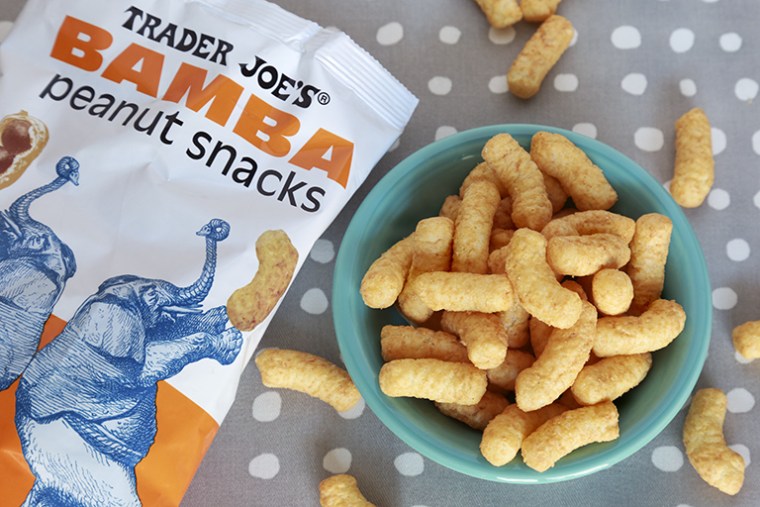 P-Nuff, $21.45 for four 5-ounce bags, Amazon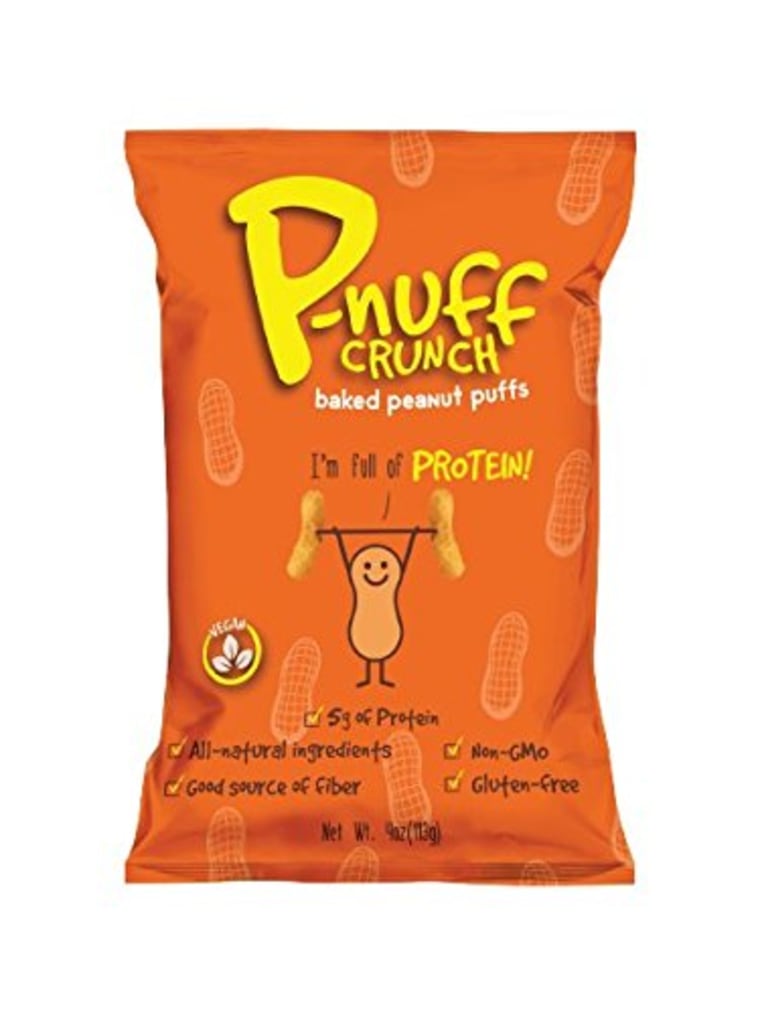 Dairy Alternatives
Don't assume trendy marketing claims like "dairy free" and "vegan" mean a product is necessarily healthy. Plant-based dairy alternatives often use coconut milk as a substitute for cream, which is vegan, but not necessarily healthier for you than dairy since it's still loaded with saturated fat. That's why it's crucial to check labels before you swap out a dairy-based option for a plant-based one.
That said, there are some nutritious dairy alternatives to keep your eye on in 2018. Pea-protein based milk is similar to cow's milk in nutritional composition, providing up to eight grams of protein per serving. You'll see plenty of other dairy alternatives on the market this year, from cashew to coconut and even oat milk. The best ones should provide about seven to eight grams of plant-based protein, are labeled "unsweetened," contain as few ingredients as possible and are fortified with the same vitamins and minerals as cow's milk (vitamins A and D).
In desserts, there's plenty of ways to opt for more plant-based options by swapping avocado or banana in for heavy cream and/or oil in many recipes. Our GH Test Kitchen's Chocolate Cherry Sundae is delicious and decadent tasting, but it's made from real fruit and has and just three ingredients total! Our Institute's Kitchen Appliances lab is seeing an influx of products that are geared toward making fruit, veggie and nut-based desserts and snacks at home, but all of these can be made in a traditional blender or food processor. We're particularly fond of these products:
Ripple Unsweetened Pea Milk, prices vary, available in-store only, Target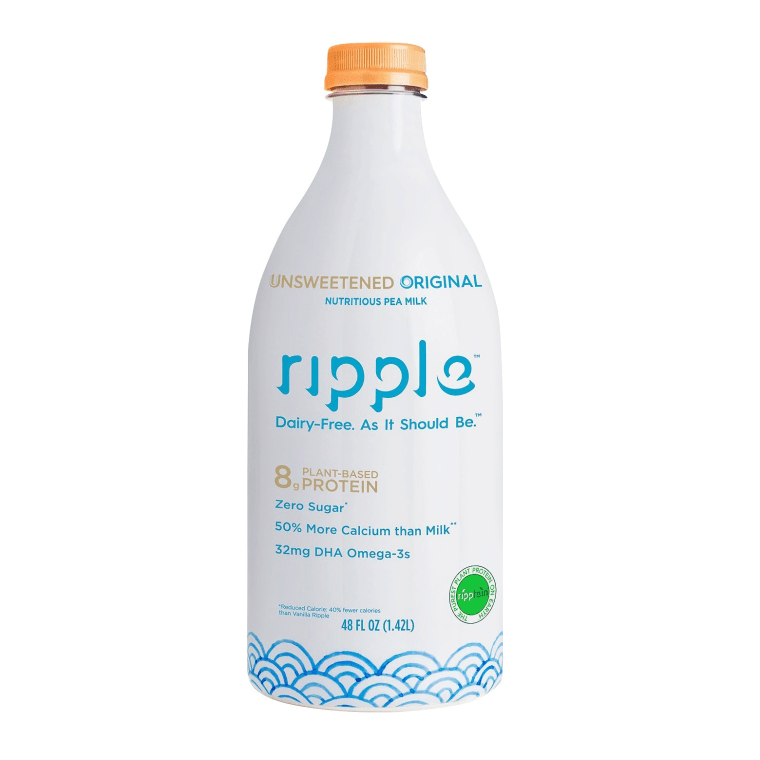 Bolthouse Farms Non-Dairy Unsweetened Plant Protein Milk, prices vary, check the Bolthouse website for retailers near you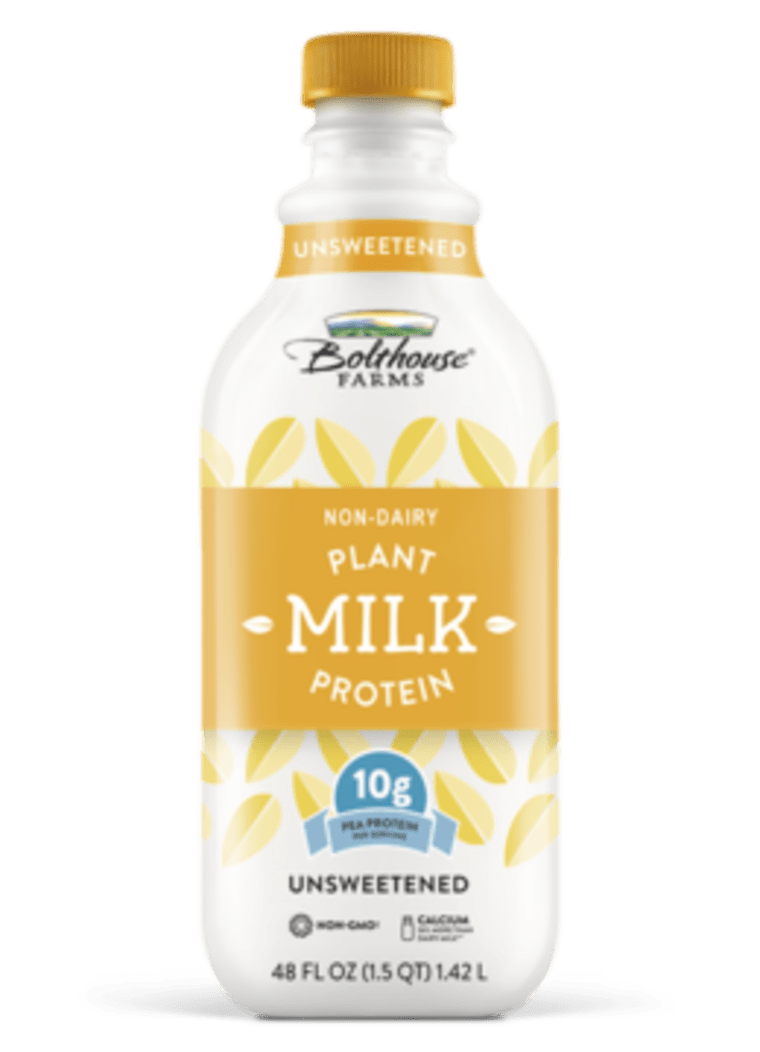 Diana's Bananas, $4.99 for a 10.5-ounce box of 5, Amazon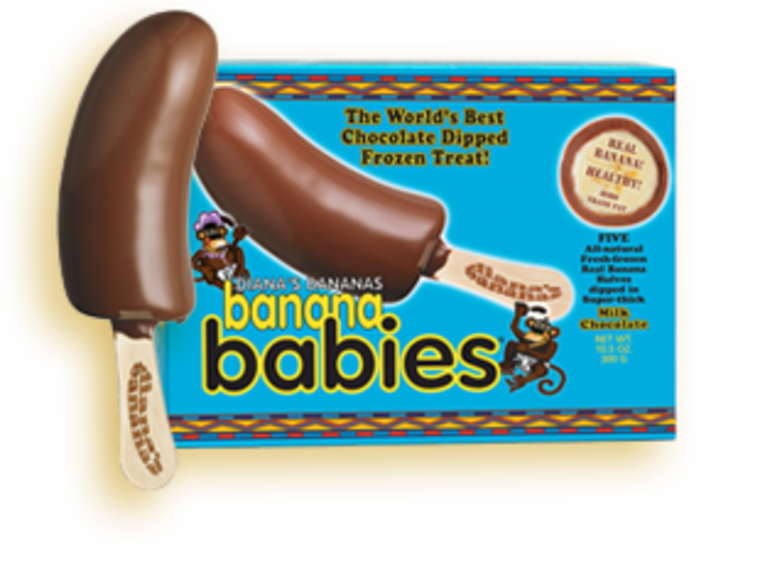 Riced Vegetables
All of us could be eating more veggies and fruit this year, so it's extra exciting to see the next iteration of the "zoodle" (aka, zucchini noodles) coming to a dinner plate near you: Veggie "rice!" It started with cauliflower but now, we're seeing everything from broccoli rice to butternut squash, beet, carrot and even kohlrabi-based rice alternatives. The best part? There's no need to DIY it! Many brands are making their own frozen riced veggies and blends that are easy to cook and cut out the prep work.
Riced vegetables have some great nutritional benefits: They're high in fiber, low in calories and packed with vitamins and minerals like vitamin C. Veggie rice is also a great way to get kids (and kids of all ages!) to eat more veggies by mixing it into traditional rice-based dishes for a more nutrient dense, fiber-filled, lower calorie option. We love these medleys:
Green Giant Veggie Rice, prices vary, available in-store only, Target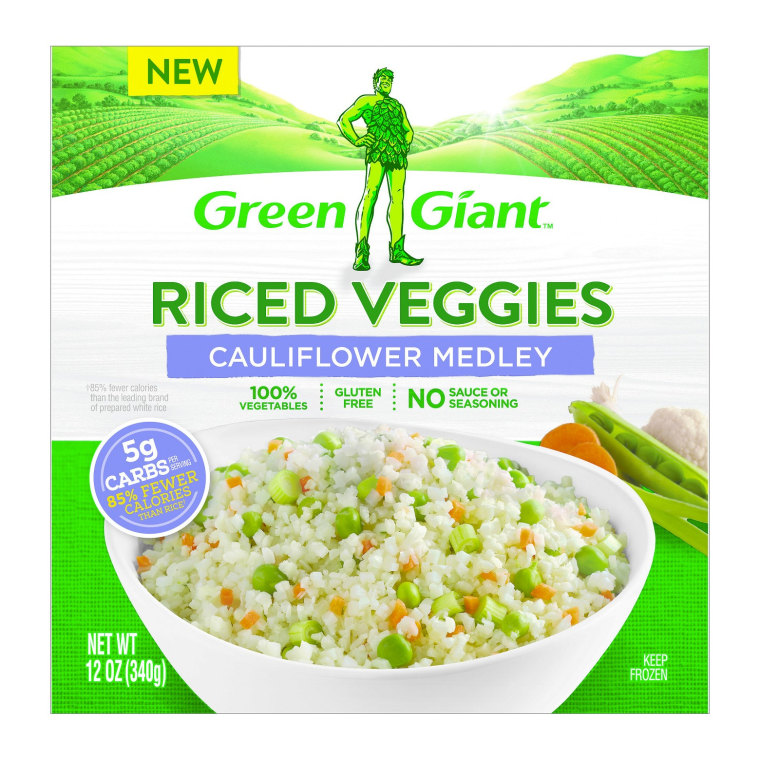 Bird's Eye Veggie Riced Cauliflower, $2.76 for a 10-ounce bag, Amazon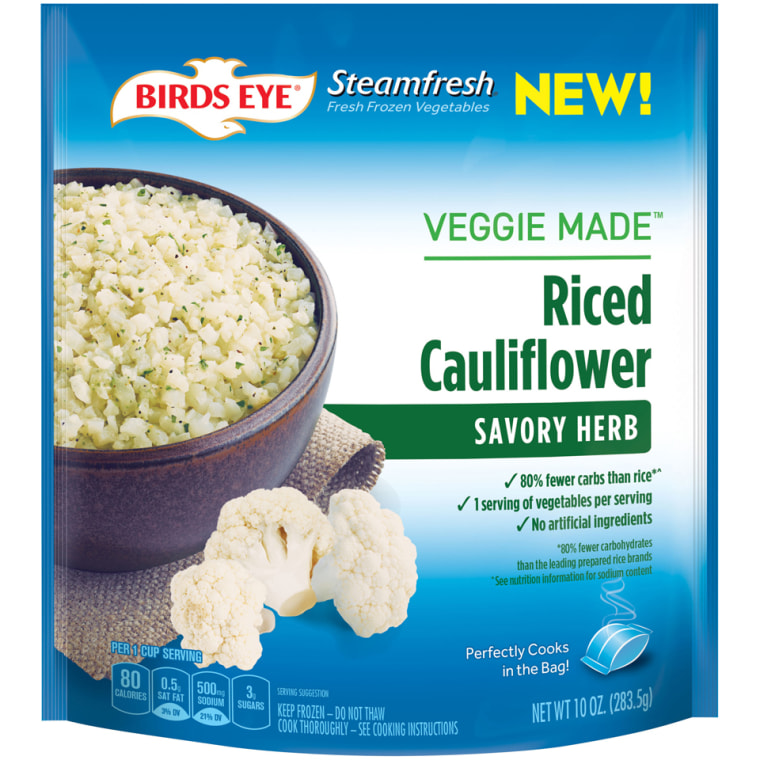 Boulder Canyon Riced Vegetables, prices vary, check the Boulder Canyon website for retailers near you