Fans of prepackaged snack cakes have yet another reason to celebrate this year. After retiring the original Suzy Q's cake (and then bringing it back for brief but unsuccessful stint a few years ago), Hostess is bringing the snack back — and this time, they say, the cake will have same classic taste die-hard fans remember from the 1960s.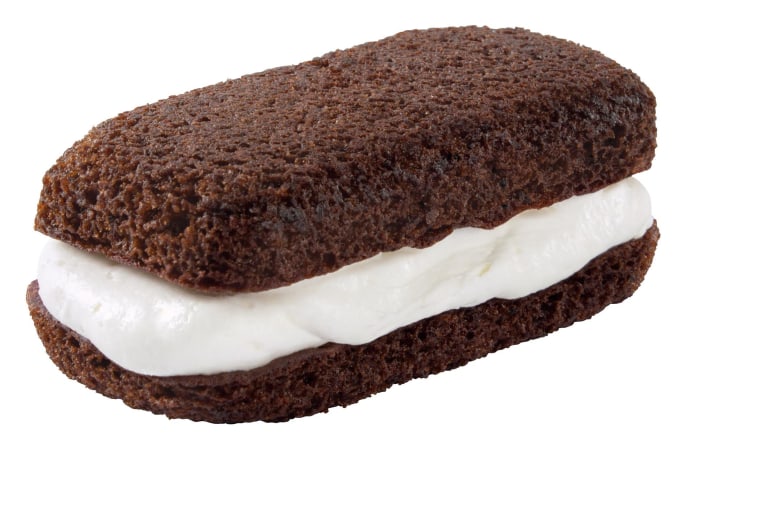 The iconic cake was originally released in 1961, but it disappeared between 2012 and 2013 — along with all Hostess treats — when the company filed for bankruptcy. In 2016, the chocolate and cream cake sandwich, which was beloved by many for being over-stuffed with filling that oozed onto the wrapper, got a sleeker makeover in March 2016 — aka Hostess used less cream — and fans were pretty upset.
The cake received an outpouring of rants on Amazon, with plenty of single-star reviews.
One consumer wrote: "I believe I managed to eat three, trying to psyche myself because I wasted $3.79. Then I just came to terms with my disappointment and threw the rest in the trash. Not worth it. If I just want something "sweet" I'll just wet my finger and dip into some sugar. For those of us that know what an original Suzy Q is suppose to taste like, this is far from it. "
Another posted: "I remember the original Suzy Q's as a kid, so much cream in the center with very dark rich cake. These in no way compare to the original. I found these at my local Walmart and was so excited until I opened the box, doesn't look like or taste like the original cakes. Don't let the packaging fool you."
On Twitter, Hostess attempted to give hope to disgruntled eaters who called the cakes "sub-par" and just plain "bad," by letting the masses know that a new Suzy Q's was in the works.
This week, the brand announced that the re-released item finally hit store shelves. Thus far, Hostess appears to be getting back into the good graces of chocolate lovers everywhere. The latest Suzy Q's promise to be "deliciously messy" with 50 percent more filling and 50 percent more cake than the 2016 version. It will also have soft round edges, in an attempt to more "closely resemble" the original.
"Suzy Q's fans are among our most passionate consumers, and they have spoken loud and clear," Burke Raine, Hostess Brands' chief marketing officer, said in a release. "We heard their feedback on social media and through our Consumer Affairs group, and have responded with an even better snack cake that measures up to their expectations.
Only time will tell if the 2018 Suzy Q's will truly measure up.