If you're the type who views summer simply as a progression from one deliciously distinctive cocktail to the next, showing up at a barbecue where the coolers are packed mostly with beer can make you feel a bit, well, high and dry. You could vow to never leave home without the makings for mixed drinks, but instead why not make beer your ally in the quest for the perfect cocktail? Not only is it already carbonated, but depending on the type, it might have floral, herbaceous, creamy or malty overtones — all of which can help punch up a sweet summer libation.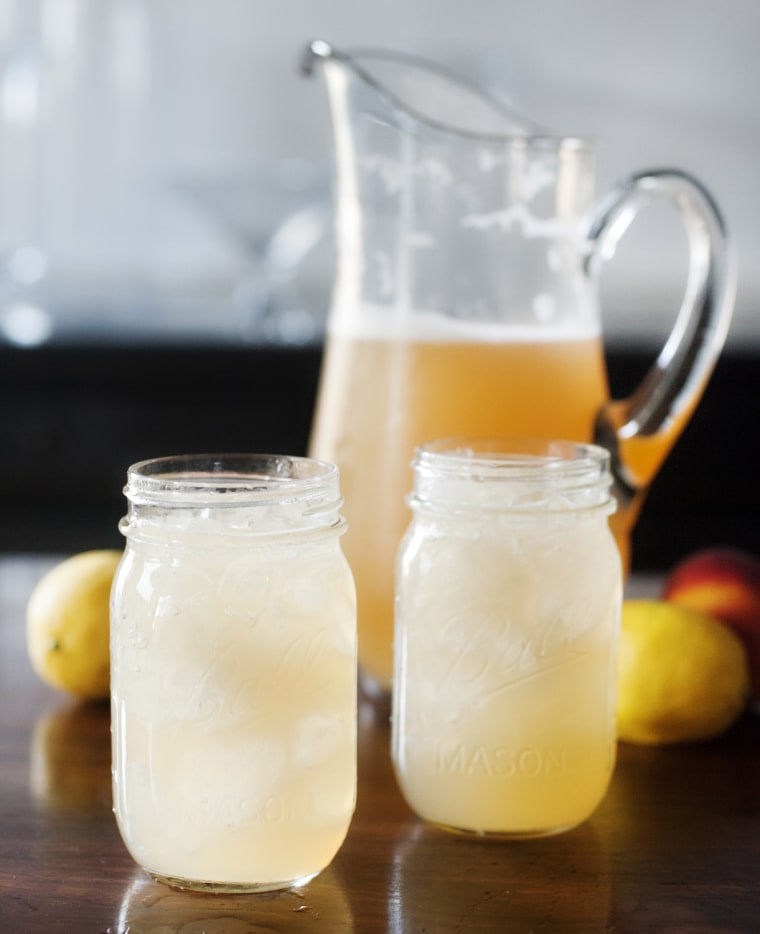 1. Southern Shandy: Photographer Brandy J of the food and lifestyle blog Pretty Plain Janes was inspired to create this refreshing mix of peach brandy, lemonade and beer during a heat wave (the drink is a spin on a classic shandy, which is traditionally made with beer and lemonade). Her top tip for nailing the shandy: Forgo dark beer in favor of one that will compliment fruity flavors — she chose a crisp Irish lager.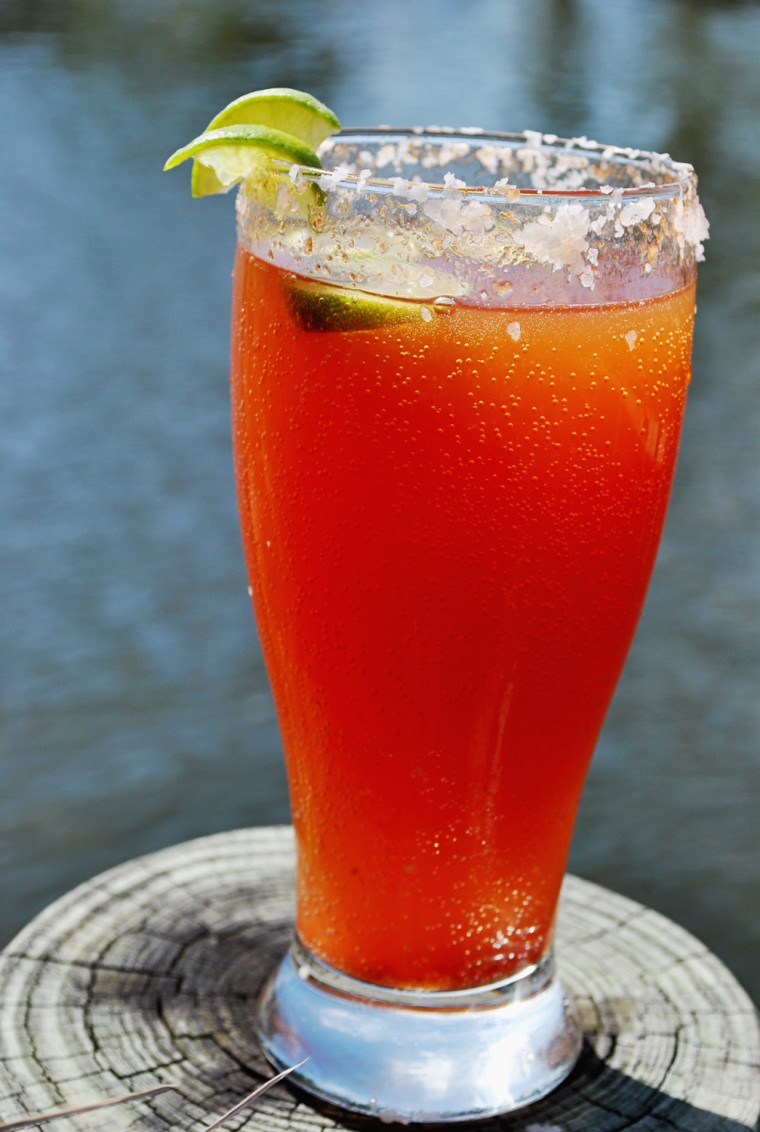 2. Key Lime Michelada: For this Mexican-inspired cocktail, blogger Krystal Butherus of Krystal's Kitsch found that a clean-tasting beer like Corona is the ideal canvas for zesty ingredients like Sriracha sauce and Clamato juice. She also used Key limes, which have a more intense flavor than regular ones. The end result is, in her words, "a seriously salty and spicy drink that is sure to knock your socks off."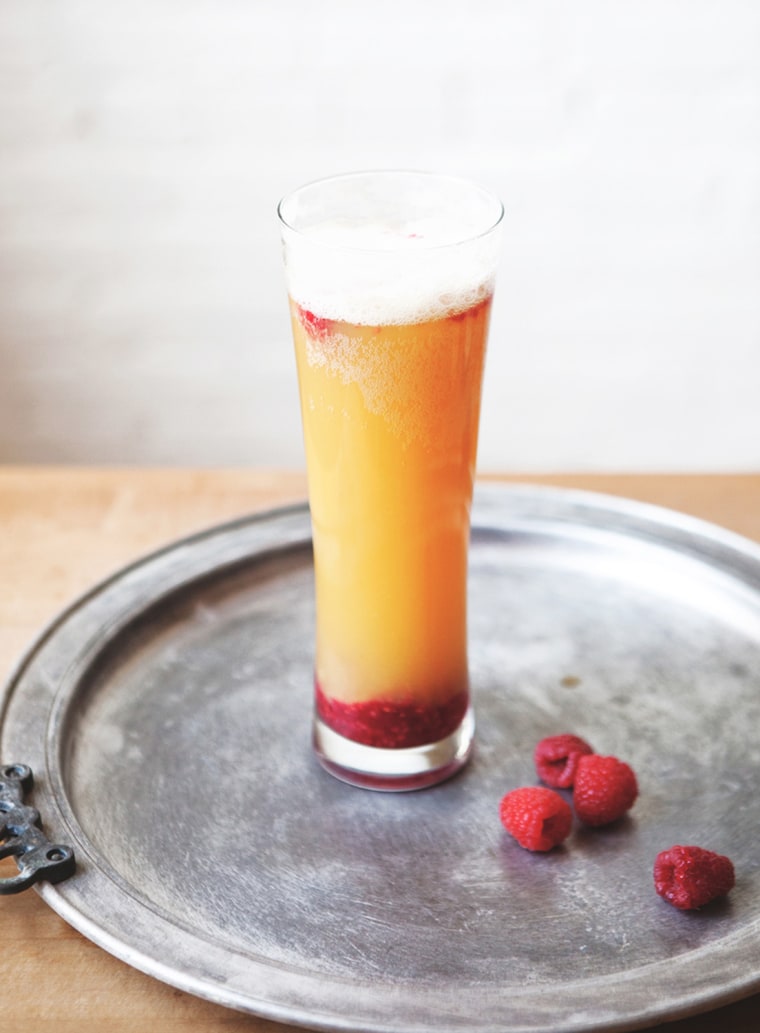 3. White IPA Beermosa: "Behold the answer to your brunch cocktail question. You're in the mood for a mimosa, but not in the mood for champagne," say photographer-bloggers Robert Luessen and Jillian Guyette of the food blog A Better Happier St. Sebastian. The pair got their inspiration for this drink from Jerry's Bar, one of their favorite brunch spots in their hometown of Philadelphia. Since white IPAs tend to have citrusy notes, they pair especially nicely with orange juice. Muddled raspberries at the bottom add flavor and a delightful pop of color.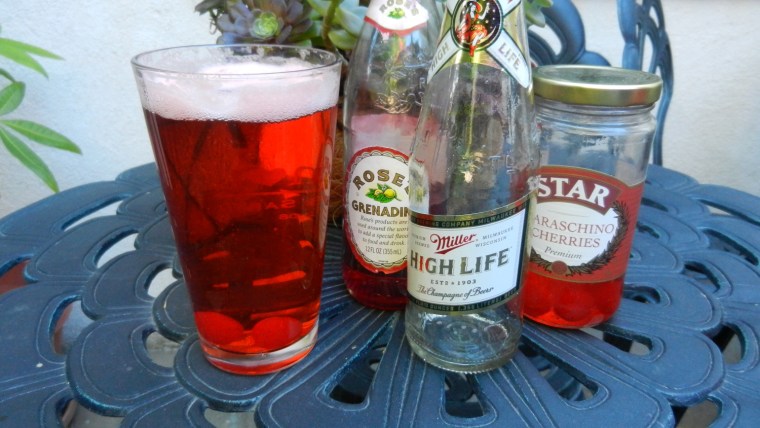 4. High Shirley: Blogger Sarah Sprague has a fond childhood memory of drinking her first Shirley Temple, the delicious nonalcoholic cocktail usually made with ginger ale, grenadine and maraschino cherries. She was inspired to create a boozy version when she saw a photo online of a Miller High Life garnished with maraschino cherries. As she explains, this no-nonsense brew is a good substitution for ginger ale because it's very carbonated ("They don't call it the Champagne of Beers for nothing," she writes). Her final verdict? "It has no business tasting as good as it does. The sparkly High Life makes the grenadine pop, while cutting through the sweetness at the same time."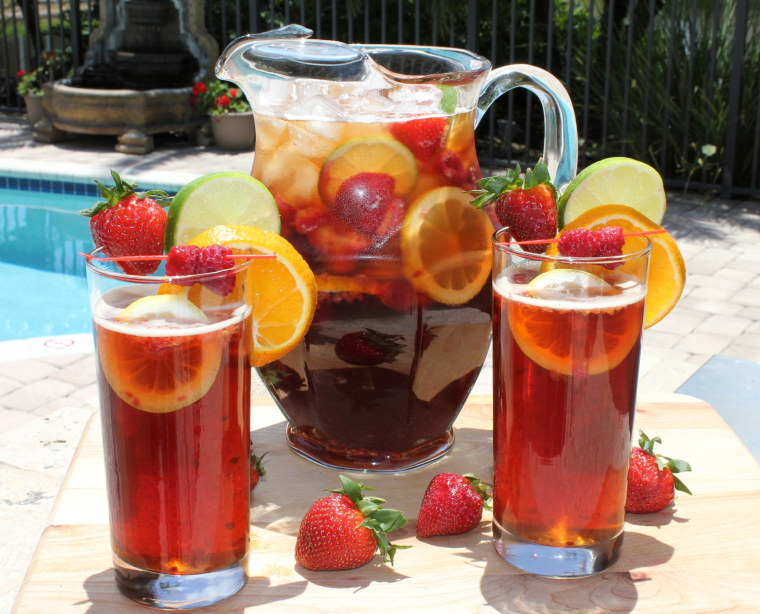 5. Berry Beer Sangria: This pretty, potent concoction, which is made with both beer and vodka, is easy to prep in batches for a party-hardy crowd. To save time, Cooking with Sugar blogger Arlene "Sugar" Cummings writes that the fruit can be sliced the day before and refrigerated along with the vodka in a container. And being efficient has its rewards: Extra-boozy strawberries, raspberries and oranges.