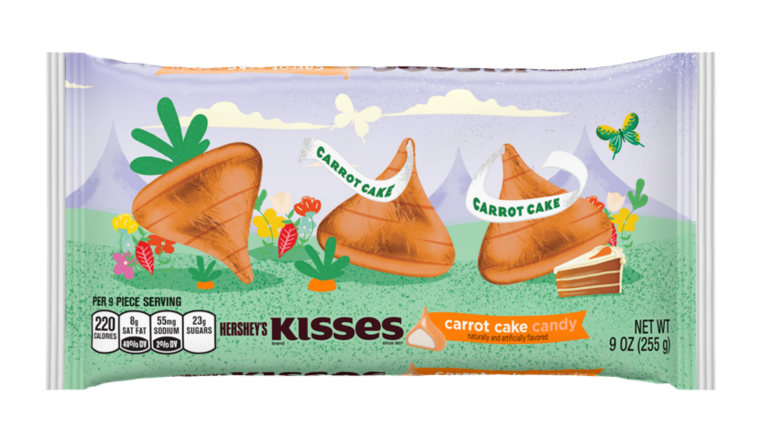 Chocoholics, you better hop on this!
Valentine's Day candy has barely left shelves, but if you're a sweet tooth, there are are already new treats to try. Bouncing into a Walmart near you: bags of carrot cake Hershey's Kisses.
That's right, The Impulsive Buy spotted the Easter special last week and Hershey's confirmed with TODAY.com that the dessert-inspired Kisses are indeed the real deal. The bite-sized pastel orange candies are made with white chocolate, plus vanilla and spices to give it the signature cream cheese tang of traditional carrot cake.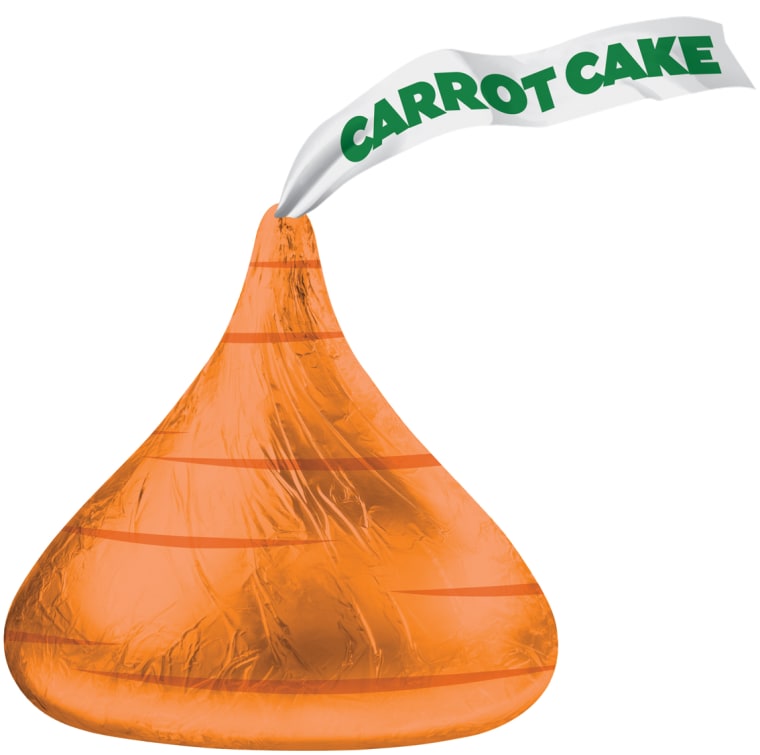 But that's not the only seasonal exclusive set to hit stores soon. This time of year is a favorite of novelty confection lovers—fans of Cadbury's Creme Eggs have been known to hoard the foiled-wrapped treats—and candy makers are pumping out limited-edition flavors in full, sugar-fueled force.
In addition to the Easter Sundae M&Ms that were announced earlier this year, Mars will also debut Malt M&Ms Mini Eggs: crispy malt candies that are covered in milk chocolate and coated with speckled candy shells.
RELATED: Get the scoop on new flavors of M&M's and Milano cookies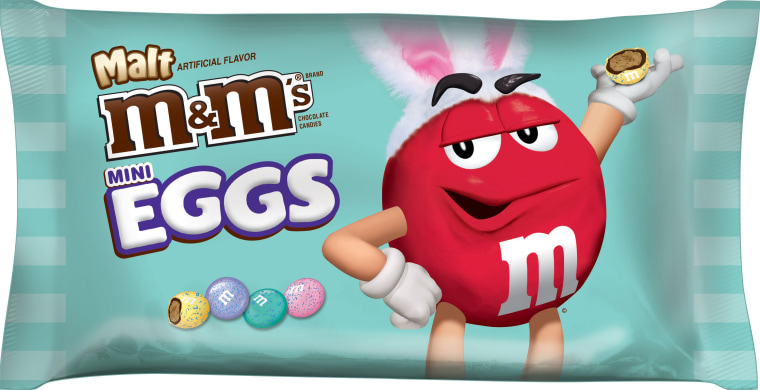 On the non-chocolate side, Walmart will also exclusively sell strawberry-flavored Starburst jelly beans and three types of Mystery Peeps, a concept that started last year. For these Easter-only boxes, the chicks shed their signature neon colors so customers have to guess the flavors based on taste (last year's two Mystery Peeps turned out to be fruit punch and sour green apple).
RELATED: Which TODAY anchors can't get enough of pumpkin spice Peeps?
Other brand-new marshmallow launches from Peeps include a variety of chocolate-dipped fruits flavors (blueberry, raspberry, etc.) at Target, cotton candy at Walgreen's, plus Orange Deligh (orange marshmallows cover in orange fudge) and Lime Delight (lime marshmallows covered in lime fudge).
Which special candy are you most excited to try? Tell us in the comments!