Fans of the sweet and crispy Honey Smacks cereal can breathe a sigh of relief.
The popular Kellogg's breakfast item will be popping up again on U.S. supermarket shelves in limited quantities beginning in November, months after a multi-state recall was issued on the honey-flavored puffed wheat product due to salmonella concerns.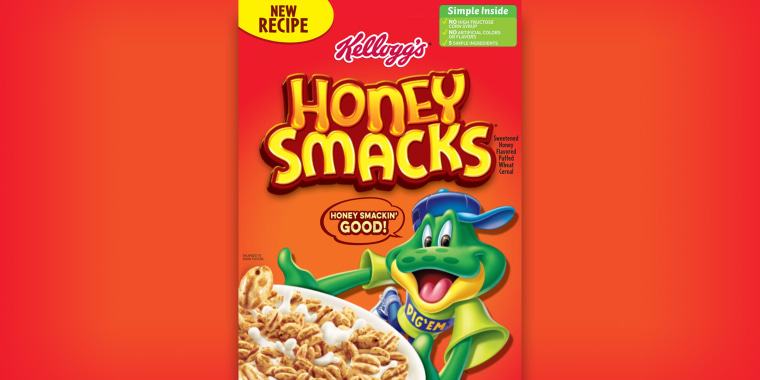 According to a press release from the Kellogg Company, Honey Smacks will return with "a simpler, updated recipe" that still packs in the cereal's delightfully sweet punch.
To ease concerns that some shops may be restocking potentially tainted cereal, the food company is creating new boxes, each featuring a bright-yellow graphic announcing the "new recipe" in the upper-left portion of the box.
The company also assured customers that the relaunched Honey Smacks cereal will now be produced in a "trusted and tested" company-owned facility, rather than at the third-party plant in Gridley, Illinois, where the U.S. Food and Drug Administration found "serious violations" during an investigation this summer.
In June, an estimated 11 million boxes of Honey Smacks cereal were pulled from stores in more than 30 U.S. states due to a potential contamination that health regulators said was linked to more than 60 illnesses across the country. Customers were urged to throw away any uneaten Honey Smacks cereal at home.
In early September, the Centers for Disease Control and Prevention (CDC) reported that a total of 135 people across 36 states were infected by that outbreak strain, with 34 people hospitalized.
No deaths associated with the consumption of the cereal were reported, and the CDC has since closed its investigation.