By Bon Appetit
From homemade yogurt to beet juice cleanses, Bon Appetit rounds up 25 foods that will be hot in 2013. Here are seven of our favorites, definitely worth trying this year.
The alterna-egg
Chefs are moving out of the henhouse, ditching chicken eggs in favor of their larger — and tastier — siblings: duck eggs. Find them sunny-side up with patatas bravas at Superba Snack Bar in Venice, California, or cooked and served in a jar at West Bridge, in Cambridge, Mass., where chef Matthew Gaudet moves 1,000 of the pale orbs each month. "There's an ultimate richness to the duck egg that's just so much better," says Gaudet. They're also available at farmers' markets, some Whole Foods Market stores, or duckeggs.com (seriously). Don't waste their depth of flavor on a harsh scramble. Try baking one in a ramekin over sautéed spinach until the whites are set to see what the pros are quacking about. —Meryl Rothstein
Tea party people
We're gonna call it: Tea is the new coffee, complete with equipment, techniques, and tons of varieties to nerd out over. Need an introduction? Jeannie Liu, of Miro Tea in Seattle, gave us brewing tips on three of the most popular types. —Charlotte Druckman
White: Delicate and the least processed of them all, the whites' natural, leafy flavor comes closest to what a pure tea leaf tastes like.
Water temp: 170°
Steeping time: 3-4 minutes
Green: Brewing these vegetal, grassy teas with water that's too hot can lead to a harsh bitterness.
Water temp: 140° (Japanese), 170° (Chinese)
Steeping time: 1-2 minutes
Black: The most caffeinated on the spectrum, the best ones have a combination of spice, dark chocolate, or honey notes.
Water temp: Boiling
Steeping time: 2-3 minutes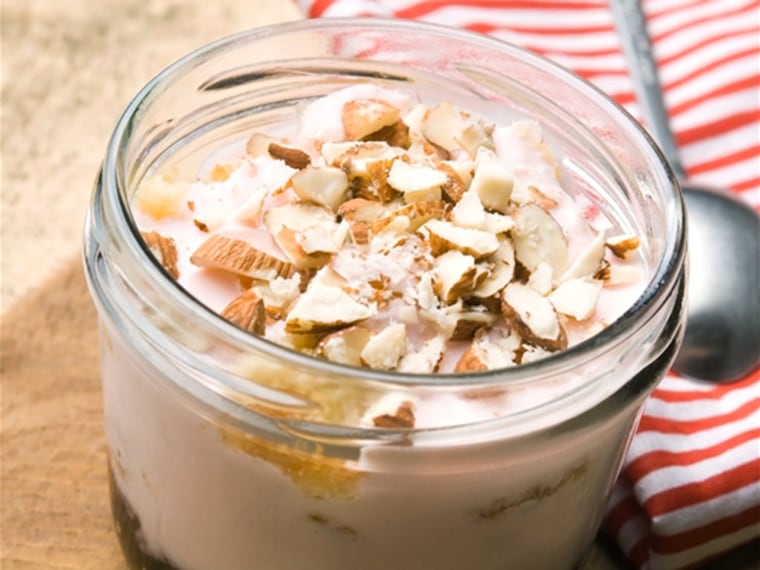 The next D.I.Y. staple: Yogurt
First Greek was the darling of the active culture-obsessed crowd, then the Icelandic version stormed the dairy case. Yogurt's next move? A home invasion. Homemade yogurt is creamier and less tangy than the store-bought stuff. Plus, despite all those counter-hogging devices you've seen, it requires no special equipment to make — just a little patience. With your own jar in the fridge, we predict it'll work its way into your salad dressings, chicken marinades, or rich stews. Get our recipe for the easiest homemade version ever right here. —Alison Roman
Fresh horseradish
Pale, knotty, and not especially sexy, horseradish is all of a sudden everywhere on menus, adding a peppery hit to ceviches, as a garnish for short ribs, or as a topping for smoked salmon tartines. It's part of the mustard family — like wasabi, which shares its nose-tingling bite. And if you've only ever had the stuff from the jar, now's the time to branch out. Buy a root the size of a large carrot, peel, and use a Microplane grater to turn it into fluffy shavings, then employ it in any or all of the ideas above. —Carla Lalli Music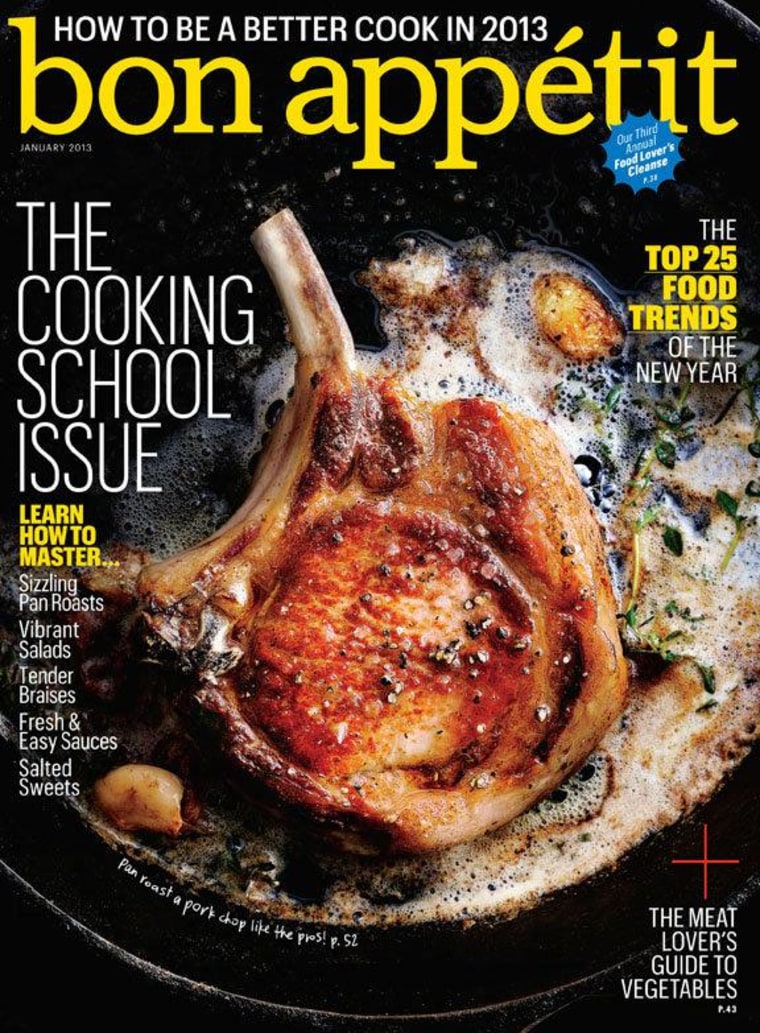 Sriracha's competition
The Korean chile paste gochujang is catching fire outside of Koreatowns. Think bold miso meets that stuff in the rooster bottle. Dab it on egg sandwiches or sliders, toss with chicken wings, or try it in the bibimbap (click for recipe) from the January 2013 issue. —Joanna Sciarrino
Kitchen collaborations
What do you get when you combine the talents of Eric Ripert, Anthony Bourdain, and Christopher Curtin, owner of Éclat Chocolate? The Good & Evil chocolate bar ($18, eclatcocolate.com), the smartest food collaboration so far this year. Look for more of these culinary mashups as brewers join forces with restaurants (Brooklyn Brewery and NYC ramen spot Ippudo), and musicians get with coffee roasters (James Murphy and Blue Bottle Coffee). As for the chocolate bar? Being conflicted has never tasted so good. —A.K.
Beet juice, you gotta problem with that?
A confession: I'm a juicer. It all started when a friend got me a juice-cleanse kit as a joke and, well, I liked how it made me feel. At first I was embarrassed. After all, what's a professional eater (and drinker!) doing living on beet juice and cashew milk? The short answer: Too much is sometimes too much. So cleanses will be a crucial part of my regimen this year — not to lose weight, but to recalibrate both physically and mentally. Try one of the fancy plans for a few days, or just juice at home. Even if you don't love it, I guarantee it will make your next cheeseburger the greatest you've ever had. —A.K.
Read about more food trends for 2013 at Bon Appetit.
More from Bon Appetit: