As if a jar of cookie butter wasn't already one of modern life's greatest miracles, Ben & Jerry's has gone one further with its latest "Core" flavors: creamy, deluxe ice cream swirled around a thick cookie butter core, including Spectacular Speculoos, Boom Chocolatta and Peanut Buttah.
And while chocolate and peanut butter are rightfully part of the sweet treat pantheon, it's speculoos, aka Biscoff, that gets our hearts racing a little faster. (Or was that the pint of ice cream we just ingested?) This recipe for DIY cookie butter core ice cream shows you exactly how to get that sensationally sweet taste at home, and can be easily substituted with your favorite ice cream and cookie flavors.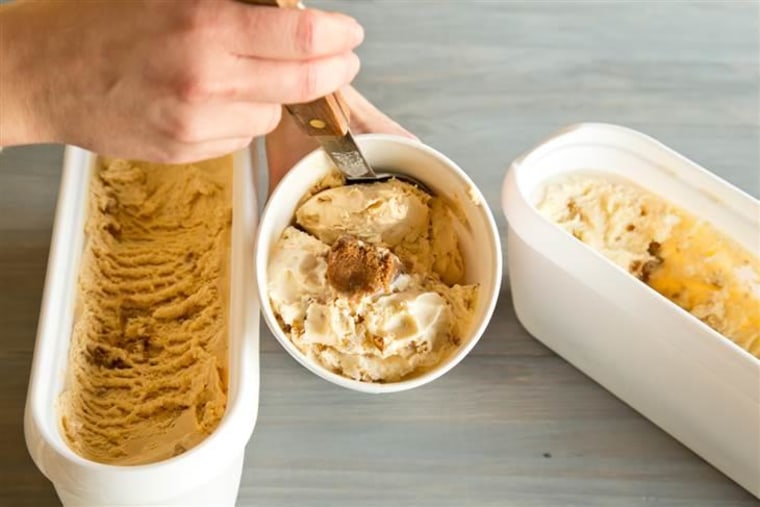 This article was originally published Feb. 26, 2015 at 5:24 p.m. ET.