Sure, you can buy giant bags of Halloween candy at the grocery store, but this year why not try your hand at making your own knockoff treats? Here are six DIY look-alike and taste-alike versions of popular candies that will take any Halloween party to the next level — they're delicious, fun and surprisingly easy to make.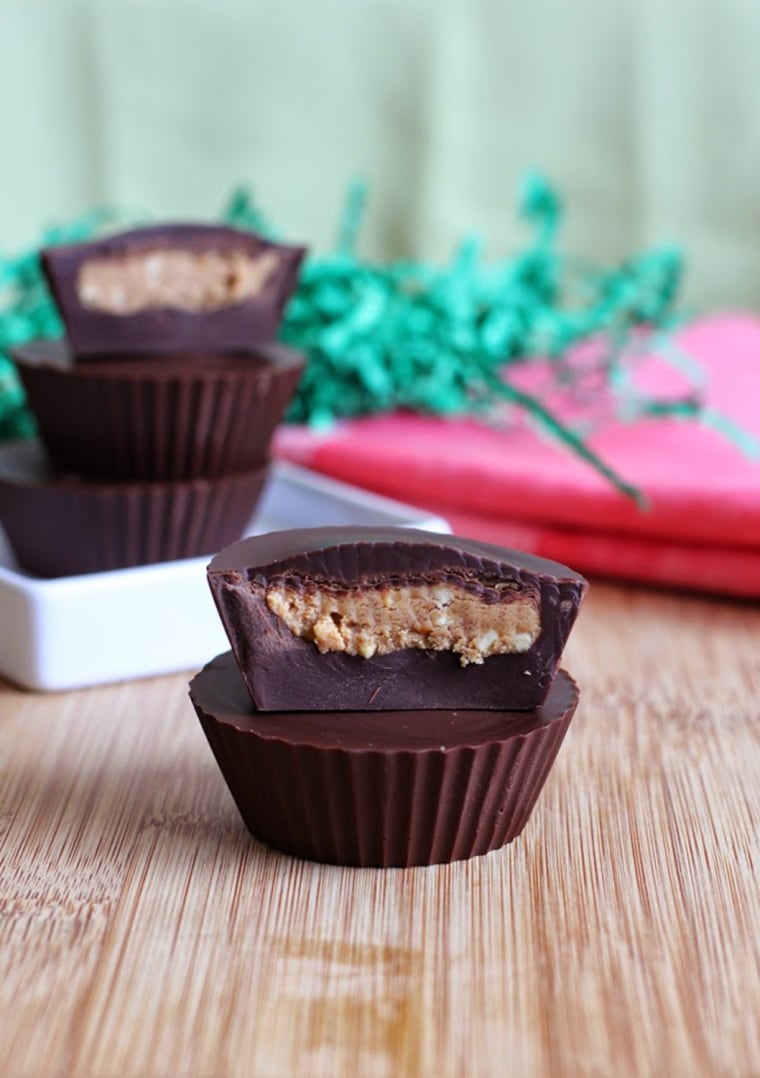 Peanut butter cups: Fake Free Food's homemade peanut butter cups may look complicated by they call for just four easy-to-find ingredients — chocolate, coconut oil, peanut butter and powdered sugar.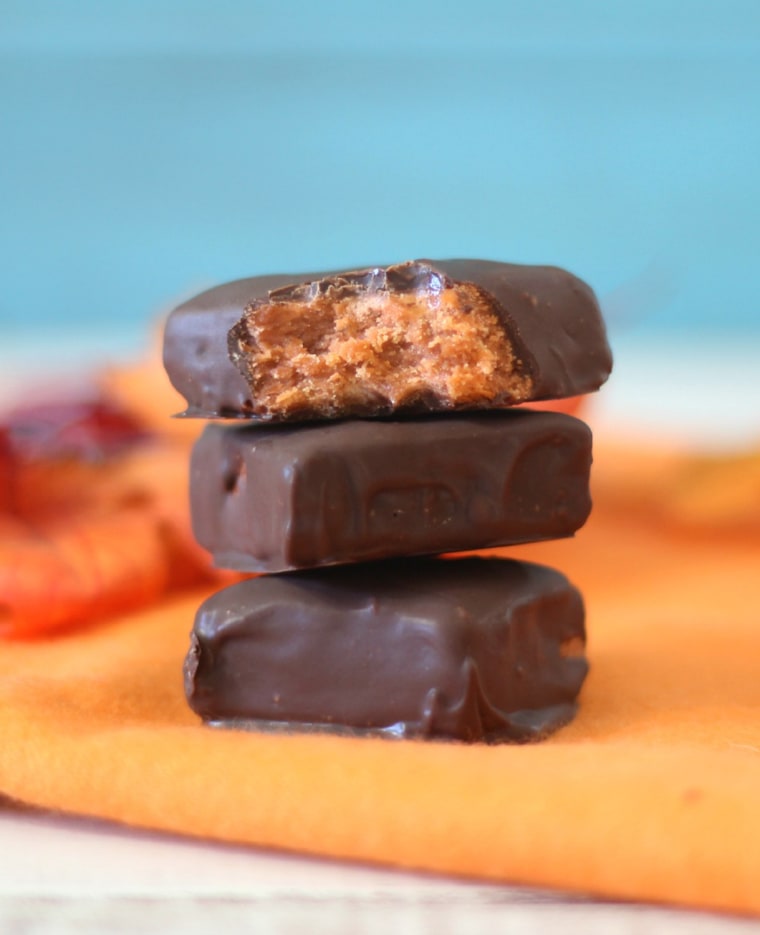 Butterfingers: This copycat version of the classic Butterfinger from the blog Peanut Butter & Peppers totally looks like the real thing, and takes just 20 minutes to make!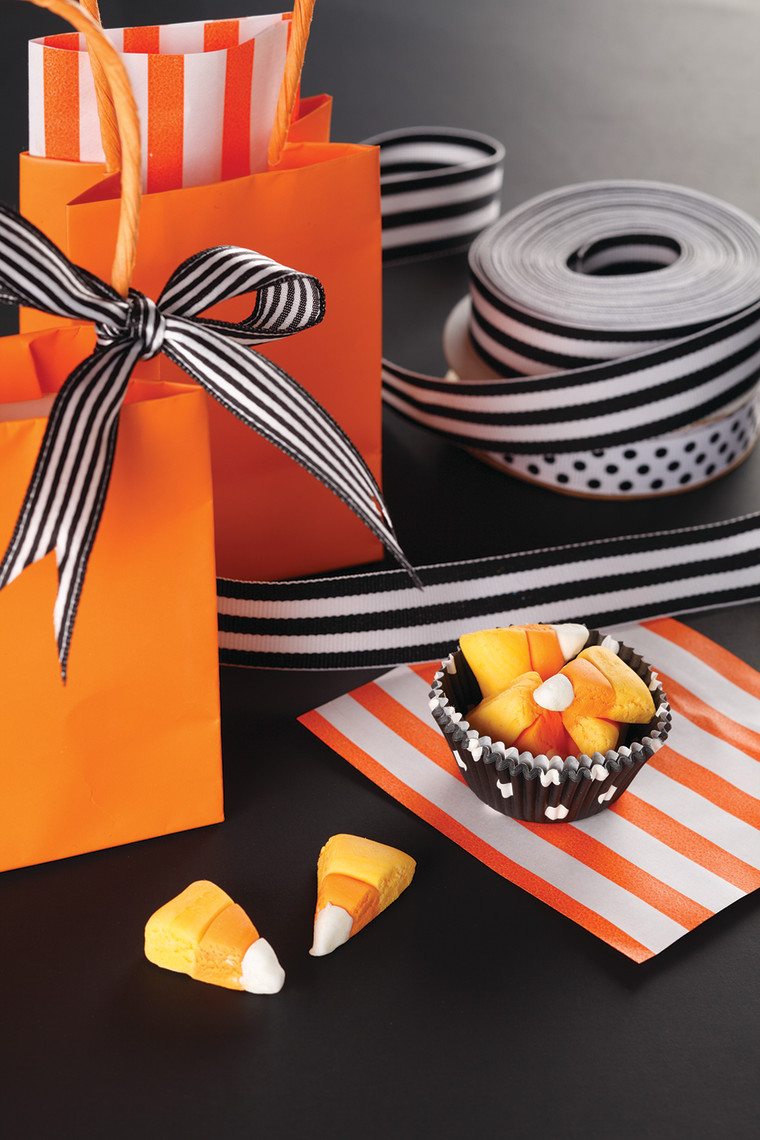 Candy Corn: Making candy corn from scratch can be a real pain (lots of futzing with candy thermometers) but this simple recipe from the book "Candy Making for Kids" (shared via the author's blog, Pizzazzerie) nixes the stovetop and relies on the microwave for an easy treat that, as the book's title would suggest, children can help with.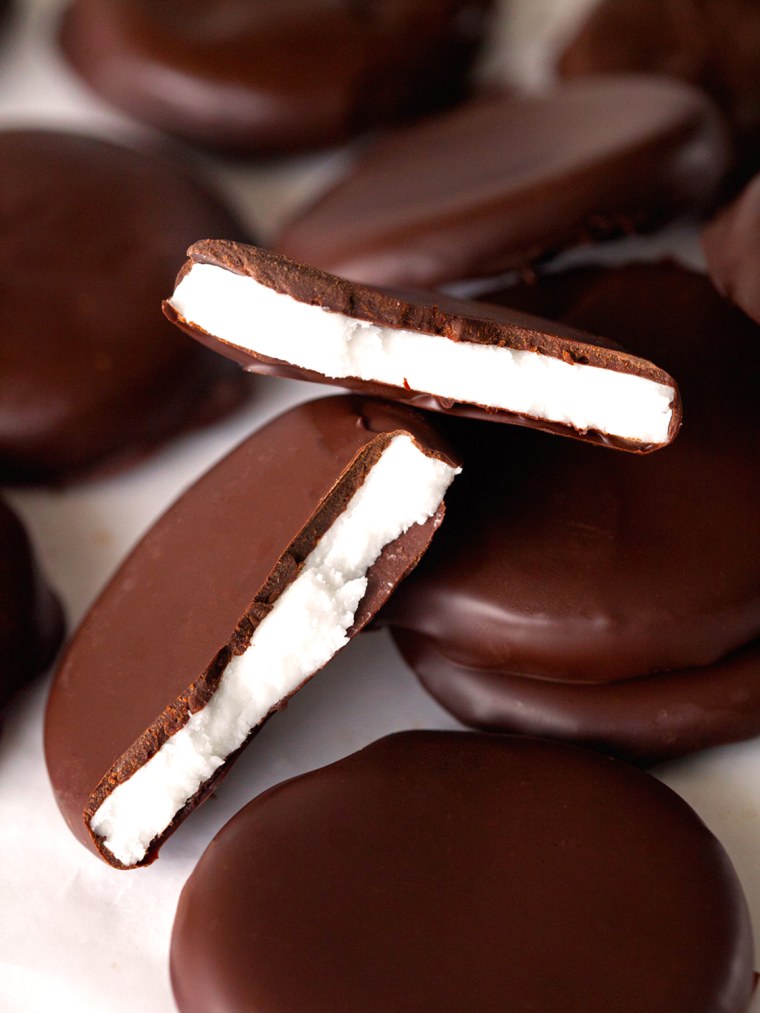 Peppermint Patties: You don't see this classic treat as often as you used to, so let's change that this Halloween! This homemade version from Deliciously Yum has a thin layer of creamy peppermint surrounded by semi-sweet or dark chocolate — you decide how bitter you want to go with your treat.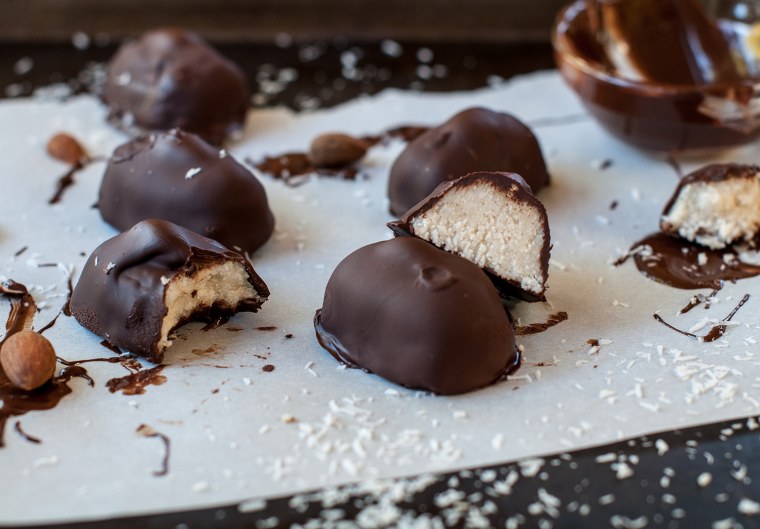 Almond Joy and Mounds:  Marin Mama Cooks' homemade version of these almond and coconut candy bars might initially appear a little daunting, but the recipe requires no baking — and all you have to do to turn your Mounds into Almond Joys is add nuts, so you get two candies for the work of one.