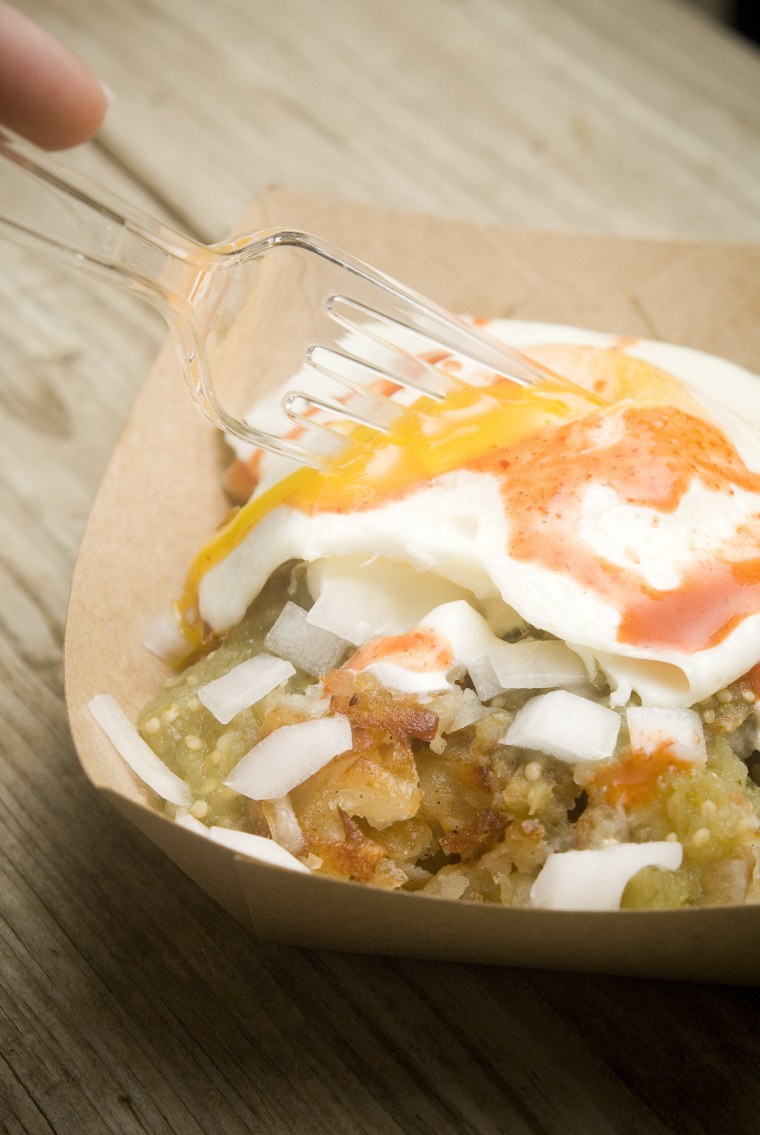 Meet Julie Munroe and Ryan Schierling, the winners of TODAY's Home Chef Challenge: Southwest Edition. Their simple yet delicious dish, papaquiles (pronounced pah-pah-KEE-lehs), featuring eggs, hash browns and salsa verde, won them the title after nearly 10,000 votes. Perfect after a night of partying, their papaquiles will be served from the TODAY Munchie Mobile food truck at SXSW in Austin. Get the details here! If you can't stop by to get some, you can make your own version at home with this recipe. Now, a little more about our winners:
Hometown: Austin, TX
How does it feel to win the Home Chef Challenge?
We are just so excited to be able to share our potato (papas) riff on the traditional Mexican chilaquiles breakfast with our hometown for SXSW! We are big fans of the food trailer culture in Austin, so having our dish served here, this way, is a special honor.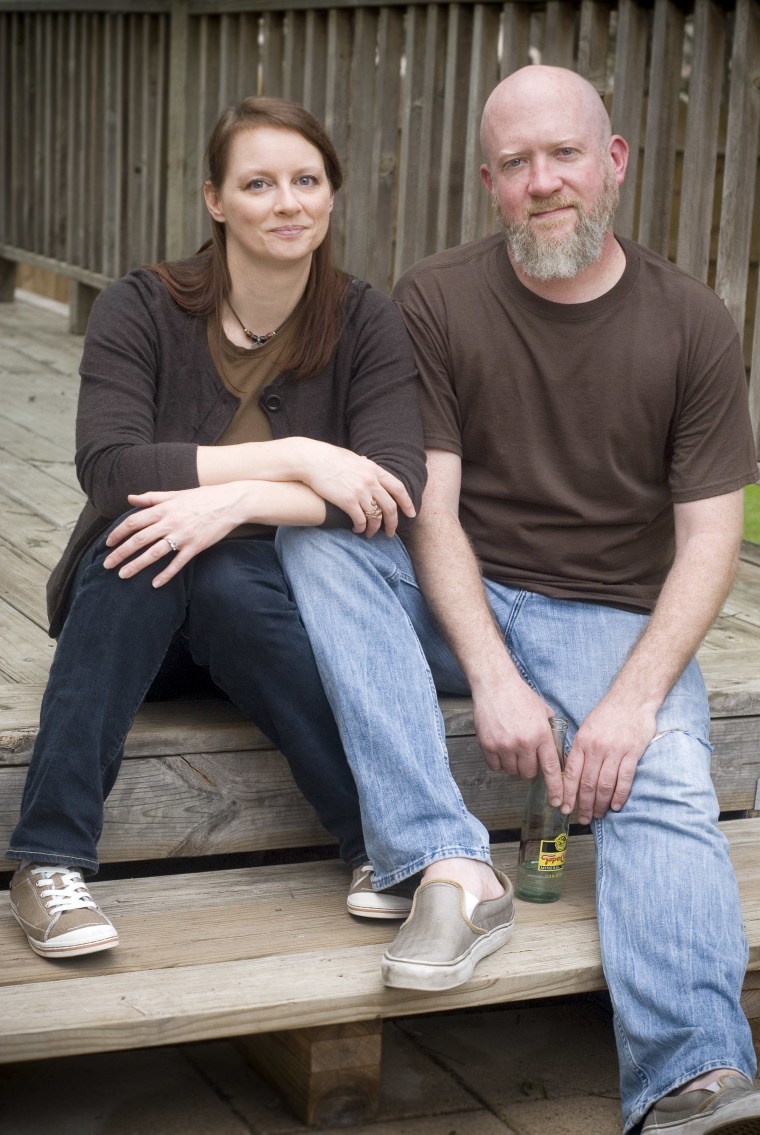 What was the inspiration for the dish?
This breakfast was inspired by our love for chilaquiles. It came together one morning four years ago when I woke up craving chilaquiles and hash browns. Barely into my first cup of coffee, I described this idea of replacing the fried tortilla chips (totopos) with hash browns – and within the hour Ryan was serving us this breakfast. We have experimented with a few variations since, adding fresh cilantro or pickled jalapeño, but we always come back to this simple preparation.
TODAY Munchie Mobiles head to SXSW in Austin!
How long have you been cooking?
I've enjoyed the kitchen for as long as I can remember. Sure, I may have started out using my little tin bakeware set to make cakes and muffins from mud in the yard, but I soon progressed to helping my parents put up the things we grew in our big garden and packing jars of fruit we canned every year.
My first big accomplishment was baking my own lopsided 2-layer cake for my 10th birthday.
The camaraderie and creative possibilities of the kitchen have always appealed to me and are what keep me coming back. Today, I share a wee kitchen with a wonderful man who is equally passionate about cooking. Together, Ryan and I explore our random food cravings and family favorites (new and old) on our food blog at FoieGrasHotDog.com.
Share your favorite cooking tip:
Grow an herb garden. Whether in a raised bed or in pots just outside patio door, having fresh herbs available a few short steps away is an absolute must for me. Culinary herbs are easy and inexpensive to cultivate, and having all those fresh flavors available for cooking and baking at a moment's notice makes a huge difference in our food experience at home.
What would be your ideal last meal?
I have never been able to answer this question definitively. Food is a such a sensual and emotional memory-laden affair that I imagine it would depend entirely on the circumstances of that last meal. It could range as wildly as my tastes in general vary – highbrow to lowbrow. I do, however, find myself firmly in the camp of those who would appreciate a runny egg somewhere in the menu, and I would hope to share that meal in the company of dear friends.
Going to be at SXSW? Tweet your food photos @TODAYFood with #TODAYSXSW, and we'll feature them on TODAY.com!
More on SXSW food:
Don't mess with Texas (BBQ): Trek for the best in the Lone Star State