It started a little kitchen experiment: Debbie Boroughs wanted to create a moist, buttery pound cake with a lime sauce, perfectly balanced between sweet and tart. After figuring out the right combination, she submitted her recipe for Five Flavor Pound Cake with Vanilla Lime Drizzle to TODAY's Home Chef Challenge. She ended up winning the challenge, and now, her dessert is going to be a permanent menu item at a North Carolina restaurant.
"Every time I turn around I feel like a door is opening for me since I submitted this recipe!" Debbie told TODAY.com.
After becoming the fourth winner of TODAY's Home Chef Challenge, Debbie held a pound cake tasting at her local Williams-Sonoma in Richmond, Va., to thank her friends and family for their votes. Then she took her cakes down to her old stomping grounds – Kernersville, N.C. – to share them at mom-and-pop Southern restaurant J. Pepper's.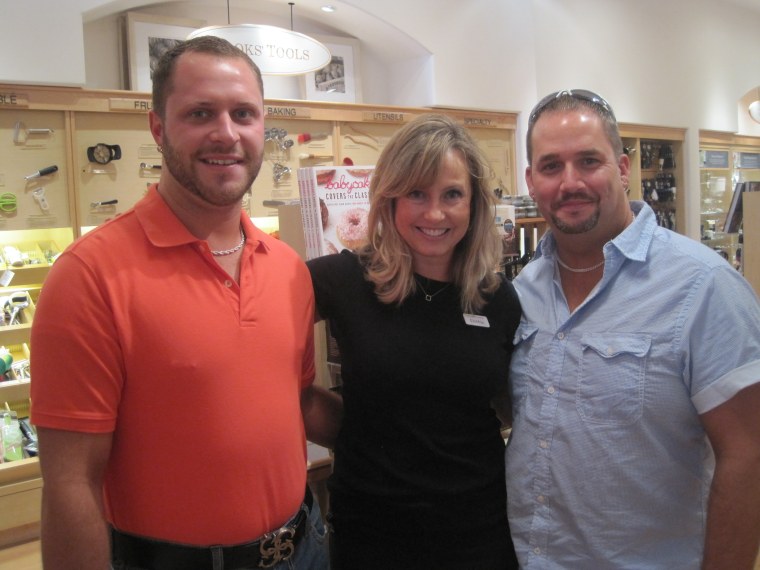 "We sold out of it at lunch the morning we got it," said Julie Jones, who owns J. Pepper's with her husband.  "It was a moist cake and we served it with fresh berries, and people went crazy over it – we didn't have any left for dinner!"
Jones said the item will be a permanent feature on J. Pepper's menu as soon as logistics are figured out and Debbie can get to baking. "She'll be making them – we had the recipe, but we didn't do it as well as she did," Jones  laughed. "I think making pound cakes is an art."
For Debbie, who had quit her job in marketing to pursue her love of cooking, this is just the beginning.
"Now that I'm focused on just the food and the cooking process, little bubbles of ideas just keep popping off in my head," she said. "I'm just so excited about all the possibilities."
Want a chance to get your original recipe in the spotlight? Enter TODAY's Home Chef Challenge! You can also get Debbie's winning recipe.