Guacamole might just be the perfect food: Somehow it's incredibly rich-tasting, totally indulgent—and good for you, thanks to the healthy fats and metabolism-boosting qualities of avocados and jalapeño peppers. Plus it's vegetarian, gluten-free and Kosher—in other words, it's the ultimate crowd-pleaser. And since September 16 is National Guacamole Day, there's no better time to branch out and try an old favorite in a new way.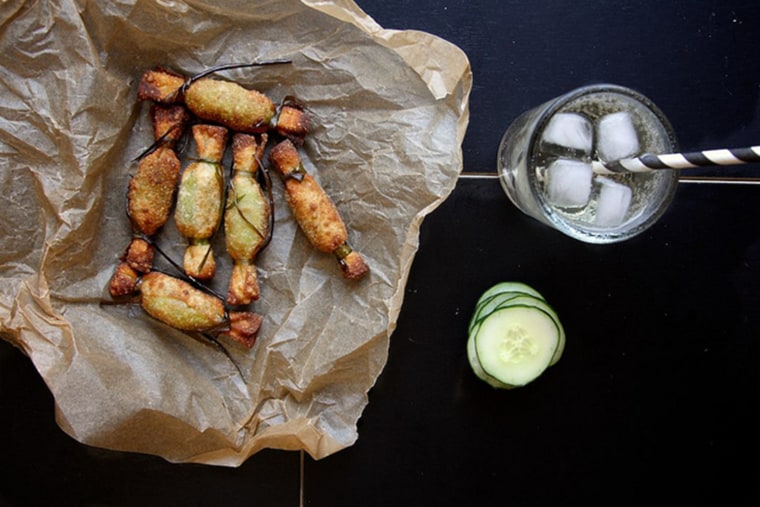 Ever had a molecular-gastronomy version of guac? You don't need to be Wylie Dufresne to bring home the techniques you see in cutting-edge restaurants. Monica Carrilo's modernist guacamole with chili spheres doesn't require any high-tech machines or obscure ingredients. If you can get your hands on some agar agar and a pipette, you'll have the makings for old-fashioned guacamole (well, sort of). The agar agar makes the guacamole firm and creates small, caviar-like droplets of spicy chili oil. The result is a familiar taste in a totally unfamiliar form. Break these out and prepare to stun the crowd into silence.
Looking for something a little more down-home? How about some fried guacamole? That's right...fried. Joy Wilson of Joy the Baker eschews tortilla chips in flavor of a crispy, deep-fried wonton filled with the good stuff. The guacamole bites look like bonbons and taste like a warm, freshly fried chip encasing bright, citrusy guacamole. It's the ultimate hand-held food and—bonus!—you don't need to worry about double-dipping.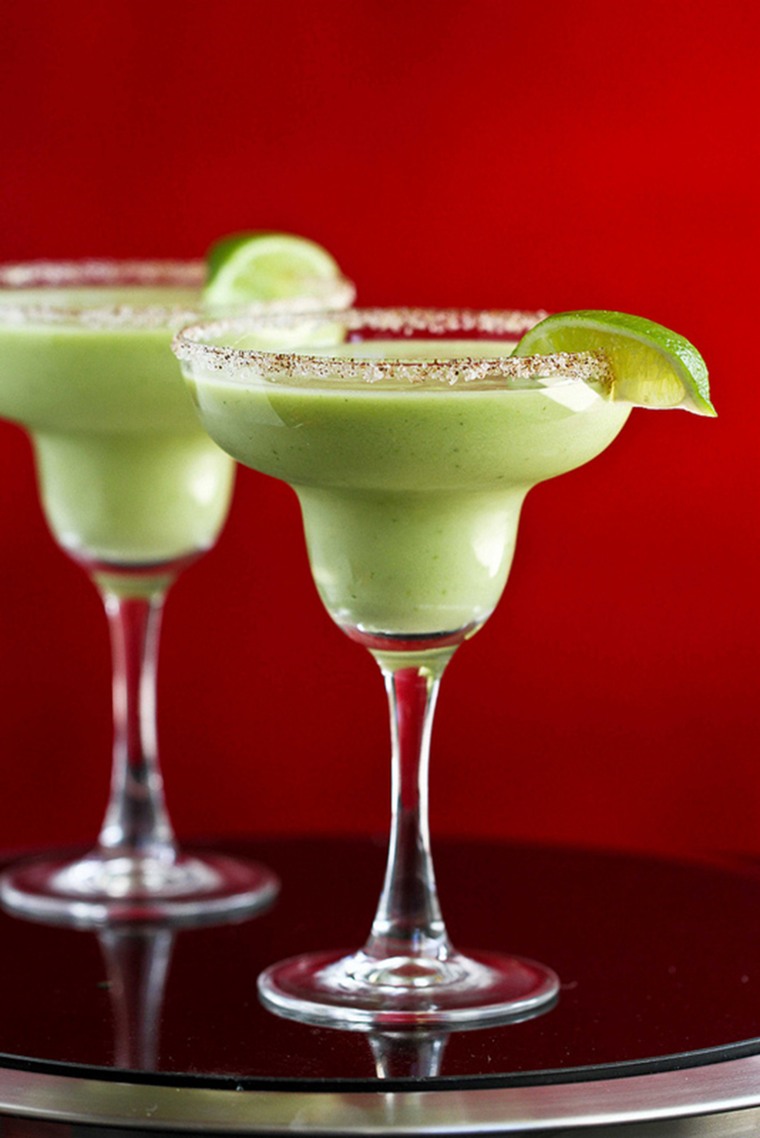 But there's no reason to confine your guacamole to the table. Take a cue from Cookin Canuk and think of guac as a cocktail mix-in, and stir it right into an avocado margarita. Just use the standard tequila and triple sec mixture and add a smooth guacamole puree of avocado and cilantro . As the perfect finishing touch, rim the glass with salt, chili powder and a lime wedge. It's drinkable guac with a kick. 
Of course, you might want to start celebrating early, around breakfast time. And if that's the case, there's no better way to kick off the day than with Forkful of Awesome's cornmeal waffles with spicy pulled pork, pickled onions and, yes, guacamole. Think of the cornmeal waffle as a creative spin on a corn tortilla, and add a poached egg on top for another layer of creamy richness.
And if you have some extra fruit hanging around the house, no need to let it rot. Just add it to your guacamole. That's what blogger Amanda Le Panda of Panda le Chef did with overripe bananas when she had no desire to make banana bread. It turned out so well that, she says, "Another variation I would love to try one day is to add mango or even papaya to the mix."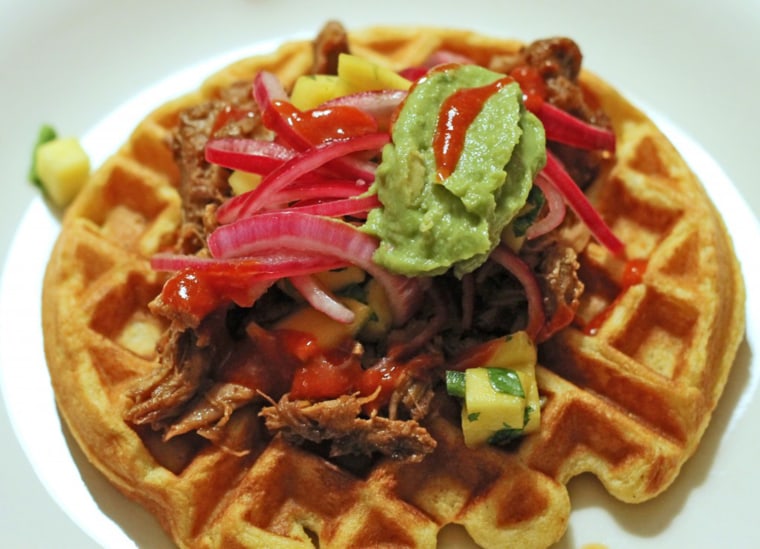 Meanwhile, Mary Frances of The Sweet Tooth Life came up with another idea we've never tried before: guacamole cheesecake dip. Yes, that's right...guacamole cheesecake. She swears that the avocado taste isn't even discernible and that this is just a sweet, vanilla-scented, creamy dessert. Of course, it looks exactly like savory guacamole, especially when served with freshly baked sugared tortilla chips. Hey, it's hardly a food holiday if there's no dessert, right?