When you have a house full of guests for the holidays and you're trying to feed them all without breaking a sweat, you'd do just about anything to save time, right? Whether you're cooking up brunch, dinner or dessert, Food & Wine magazine test kitchen senior editor Justin Chapple has a time-saving, stress-busting hack for you.
RELATED: 4 easy New Year's Eve dessert hacks
Missed a detail? Watch the anchors break down the hacks.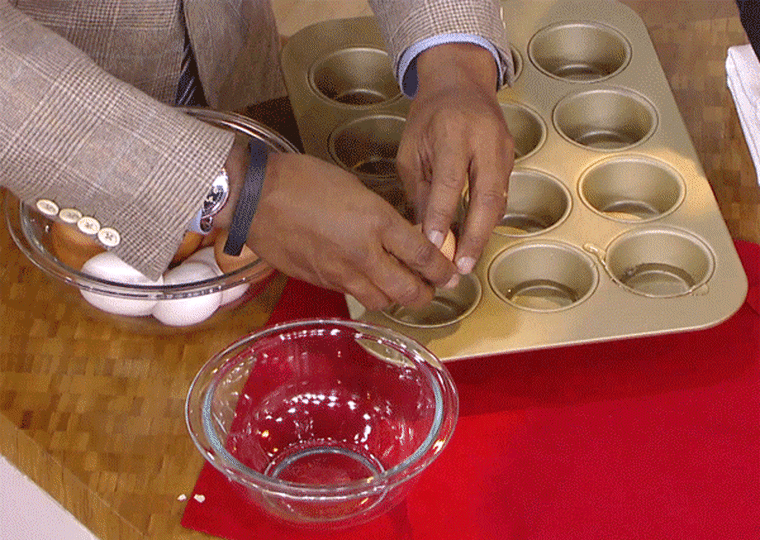 1. Poach 12 eggs at once using a muffin pan: Preheat oven to 350 degrees. Pour 1 tablespoon of water in each cup of a muffin pan and then gently crack the eggs into the cups. Bake for 13 to 15 minutes, until the whites are set but the yolks are runny. Using a small slotted spoon, transfer the eggs to English muffins, toast or salad.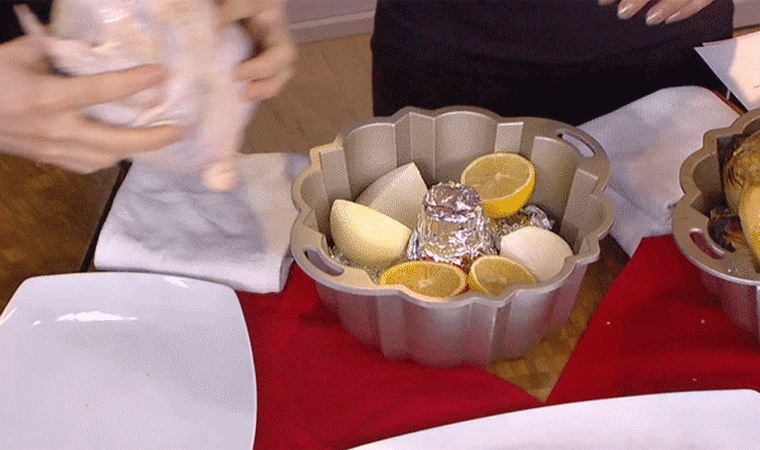 2. Cook a whole chicken in a bundt pan: Here's a great way to roast a chicken with crispy skin. Put foil over the hole of a bundt pan and a crumpled layer in the bottom (this is to help hold the chicken up). Throw some aromatics on top of the foil (onions, lemon and oranges work well). Season a 3 1/4 to 4 pound bird by brushing with olive oil and sprinkling all over with salt and pepper. Then, put the bird cavity over the column of the bundt pan so that it is standing upright.Cook at 425 degrees until the skin is crispy and brown and the internal temperature reaches 160 (test it with an instant-read thermometer).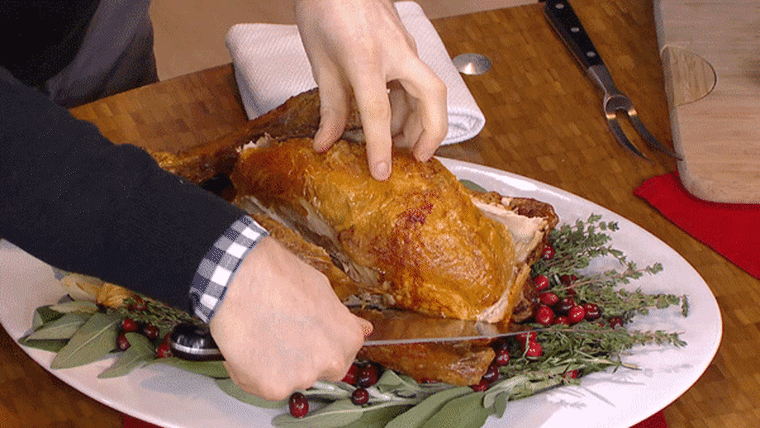 3. Carve a turkey breast the best way: Instead of cutting slices of turkey breast off a whole turkey, remove each breast half and slice it crosswise on a cutting board. This helps keep the meat juicy and allows each piece to have skin.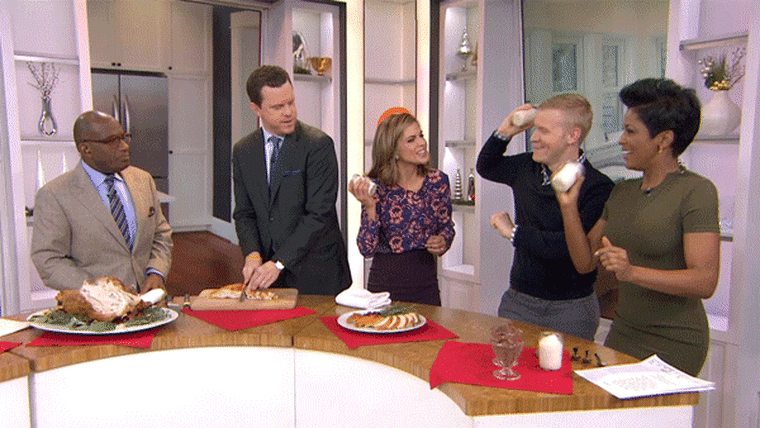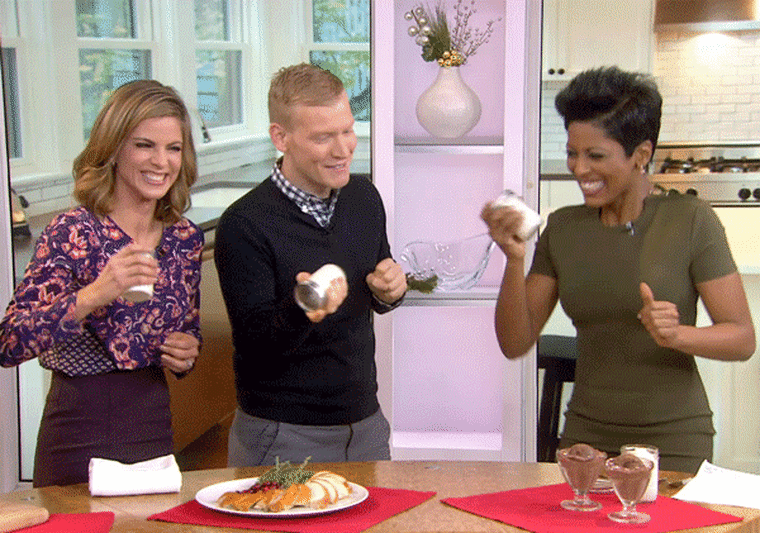 4. Make whipped cream in a jar: In a one-quart chilled mason jar, combine 1/2 cup chilled heavy cream with 2 tablespoons confectioner's (powdered) sugar and 1/2 teaspoon pure vanilla extract. Close the jar and shake until thickened, anywhere from 3 to 5 minutes.
5. Revive stale bread: Got a stale baguette? To revive it, first preheat your oven to 450 degrees. Run the bread under fresh water (tap is fine). Bake the bread for 5 to 7 minutes, until crispy on the outside and tender inside.
RELATED: 4 no-stress fall dessert hacks that'll make the season extra sweet