If National Ranch Dressing Day passed you by last week before you had the chance to celebrate, don't fret — the ranch-fountain craze is just getting started.
Oh yes, perhaps sensing consumer burnout on the now-ubiquitous chocolate fountain, Hidden Valley has unleashed the Ranch Fountain.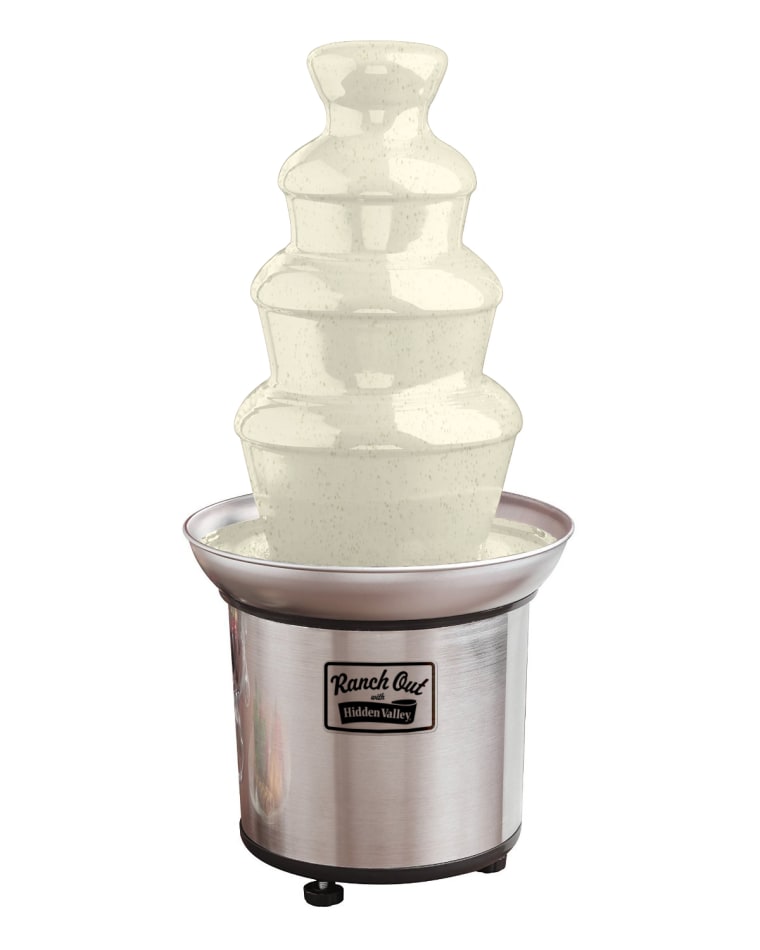 Part of a new line of ranch dressing–inspired goods, the four-tier, $100 ranch fountain comes with a year's supply (12 bottles) of the condiment.
Measuring about 18 inches tall, it's not quite large enough to bathe in, though you can still use it for its intended purpose of dipping chicken wings, french fries, pizza, mozzarella sticks, or even the occasional veggie.
"In the past, we've had requests from people throwing milestone birthday parties, even brides-to-be, for ranch fountains, and they would present the fountain alongside crudité and their favorite finger foods," a Hidden Valley spokesperson told TODAY.
RELATED: Mason Jar Cobb Salad with Bacon-Ranch Dressing
Though the dressing is meant to be served cold, the fountain does have separate motor/heat switches, so it could be used for chocolate, at the right consistency. Though, a chocolate fountain is feeling positively retro in the light of this discovery. It makes us wonder what else these appliances could be used for — maybe dueling cascades of ranch and Buffalo sauce?!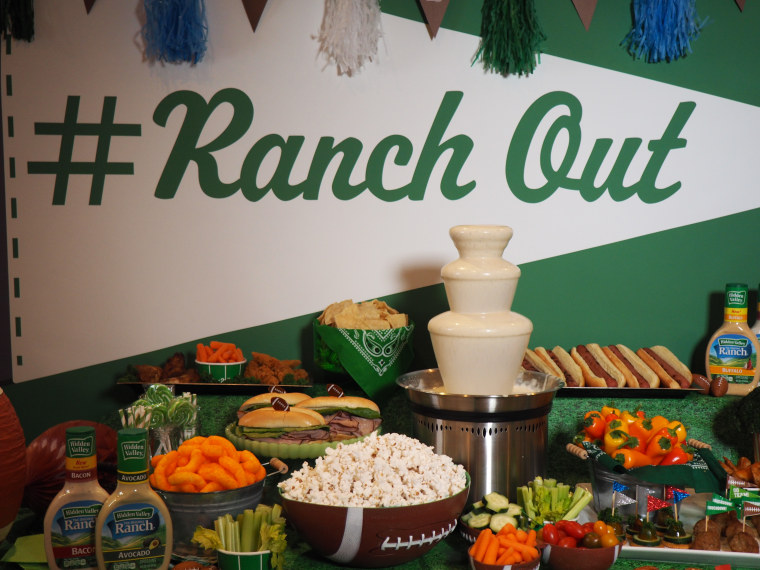 Ranch dressing — made popular by an actual Hidden Valley dude ranch in California in the 1950s — has enjoyed something of a resurgence in recent months. It's been spotted on menus by big-name chefs in New York, Chicago and Los Angeles, and one restaurant, Twisted Ranch, in St. Louis, Mo., goes as far as incorporating house-made ranch seasoning or dressing into every dish.
One thing's for sure: Have your crudité ready, because we can pretty much guarantee you'll run into one of these bad boys at some point this summer.